Finding an amazing natural face moisturizer that fits your budget should be at the top of every woman's priority list. A quality moisturizer is a skincare staple for every beauty routine. You can't have flawless makeup or maintain ageless beauty without a healthy, hydrated complexion.
It's a common misconception that natural skincare products like moisturizers have to break the bank. There are so many brands at Sephora that offer amazing hydrating creams at every price point.
Origins GinZing Energy-Boosting Gel Moisturizer is one of them! Priced at $28.50, this moisturizer is worth every penny. As one of Sephora's best selling skincare products, the gel moisturizer has over 2,000 positive reviews and a total of 4.4 out of 5-star rating. That's no easy feat considering there are so many natural hydrating palms on the market.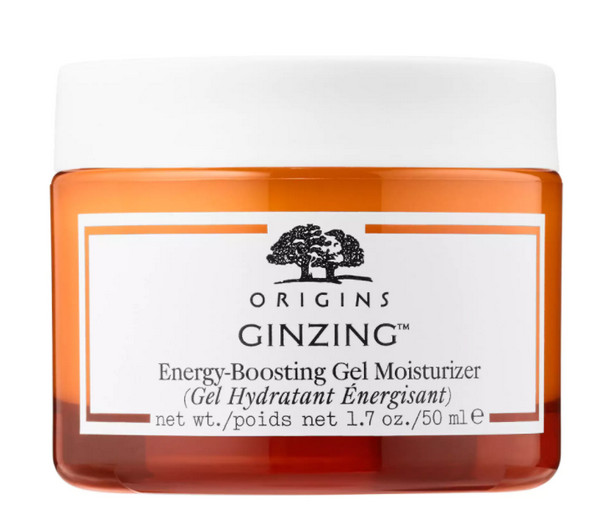 ORIGINS GinZing™ Energy-Boosting Gel Moisturizer ($28.50)
The GinZing Energy-Boosting Gel Moisturizer hydrates the skin on your face for a radiant glow. It's lightweight, oil-free formula is packed with legendary skin-boosters like Panax ginseng and coffee bean to elevate hydration levels in your complexion. After just one use your skin will look refreshed, revitalized, and vibrant from within. The skin care product is free of parabens, sulfates, and phthalates so you can feel good about using it.
You don't have to take our word for it being one of the best cheap natural moisturizers at Sephora, the amazing customer reviews prove it.
"Lovely for my acne skin. I had been breaking out really badly and my face was dry from the medication. This is lightweight enough for oily/acne skin but moisturizing enough for the dry patches I would get from acne medication. Love it! Would repurchase."
"I have been using this product for about a month now and I can tell you that my skin feels and looks so hydrated and healthy! This moisturizer is a gel based formula that works into the skin really nicely. It absorbs and sets quickly on my skin. I have very dry and sensitive skin with bad eczema as well. Ever since i started using this, it has calmed my eczema down and has not irritated my skin at all! Now I look forward to my no makeup days because my skin looks so healthy! I have tried so many moisturizers and this is my new holy grail!"
"I've been using Origins skincare for the past year and have noticed such a huge difference in my skin! All of my fellow combo skin types know the battle of wanting hydrated skin without looking like an oil slick. I'm so happy with this product, I'm going on my third jar! If I feel like I need some extra moisturize in the winter months, I just reach for my Drink Up Intensive overnight mask and wake up with the perfect glow!"
For more skin care products, check out the one eye cream that keeps selling out at Sephora on SHEfinds.
SheFinds receives commissions for purchases made through the links in this post.