Aging can take a toll on your skin, especially when it comes to your under-eye area. Since the skin is so sensitive, it's prone to more wrinkles and discoloration, which is why your dark circles and crow's feet may be more prominent now then they were before.
"Crow's-feet are the expression lines associated with joy, whereas some other lines, like between the brows, are associated with frowns," Susan Taylor, an associate professor of dermatology at the Perelman School of Medicine at the University of Pennsylvania, tells Allure.
But, thankfully, there are so many incredible and effective products that can get rid of them.
"When people come in wanting to get rid of their crow's-feet, we really think through whether this is the best choice," says Ranella Hirsch, a dermatologist in Boston. "More than any other wrinkle, crow's-feet are expressive. I often say, 'Trying to emote without facial expressions is like trying to text without emojis.'"
Here are some of the best cheap and natural products that will help soften crow's feet and help you maintain a youthful, glowing complexion:
Organys Spark Rejuvenating Eye Formula ($17.97)
This organic eye cream uses a powerful combination of anti-wrinkle peptides, vitamin C, hyaluronic acid, and caffeine to deliver lasting results. This formula evens out the look of dark circles and reduces the appearance of eye bags, puffiness, wrinkles and crow's feet around the eyes for healthier-looking skin.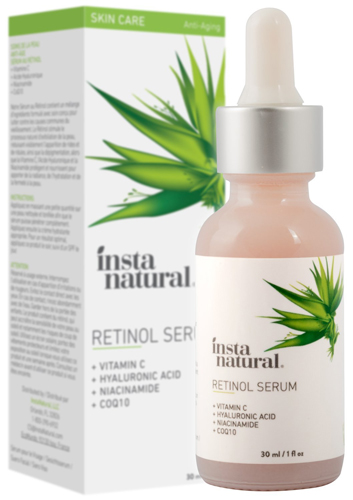 InstaNatural Retinol Serum ($17.97)
This natural retinol serum is formulated to reduce the appearance of wrinkles, dark spots, fine lines and hyperpigmentation with a powerful blend of vitamin C and hydrating hyaluronic acid, niacinamide and argan oil. Apply it to the body, face and nack for youthful skin all over.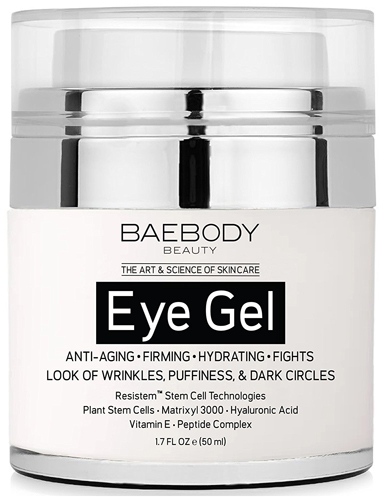 Baebody Beauty Eye Gel ($23.95)
This eye gel reduces puffiness, dark circles, crow's feet, fine lines, and bags with its moisturizing formula, which consists of plumping hyaluronic acid, firming matrixyl 3000, and protective vitamin E, MSM, and Plant Stem Cells.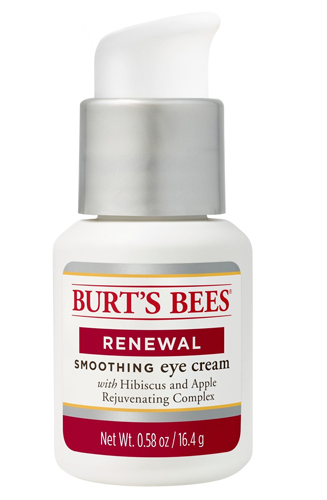 Burt's Bees Renewal Smoothing Eye Cream ($12.39)
This natural formula uses natural hibiscus and apple rejuvenating complex to lock in moisture to plump the skin and reduce the appearance of dark circles, wrinkles, and puffiness while also improving firmness.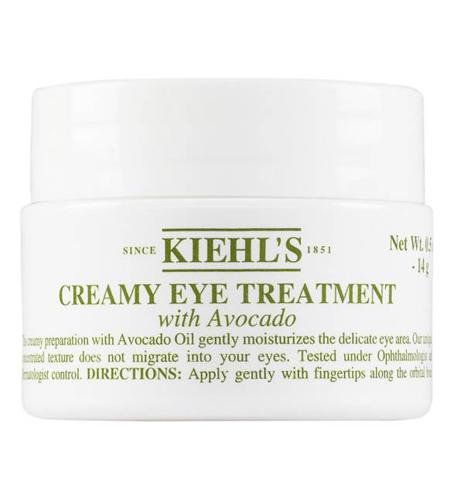 Kiehl's Creamy Eye Treatment with Avocado ($29)
This fan-favorite eye treatment uses avocado oil, which is a rich, fatty-acid emollient that is known for its hydrating and nourishing properties, to restore suppleness and moisture. It's also formulated with beta-carotene, a naturally derived antioxidant, vitamin A, and shea butter.
SheFinds receives commissions for purchases made through the links in this post.