When it comes to fashion, Chrissy Teigen is known for pushing boundaries. In fact, her latest getup is so revealing, she couldn't even wear undergraments with it!
[Photo: Splash]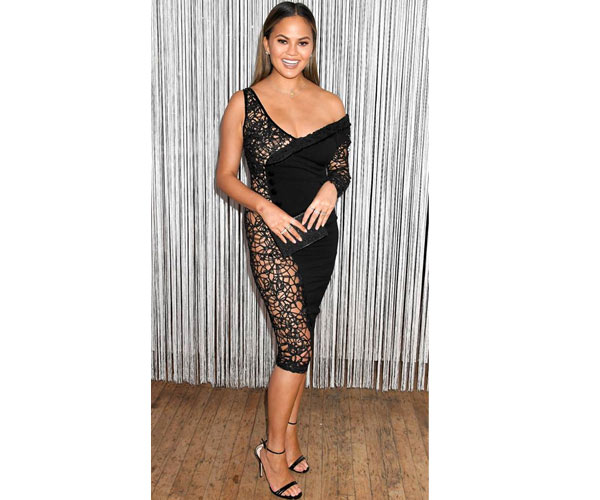 On Tuesday, the 31-year-old stepped out in a black semi-mesh midi dress at the Forevermark Tribute in NYC. The unique number showed off the model's stunning curves, including some major leg! For accesories, she chose a pair of simple black heels and minimalistic jewelery to let the dress do all the talking.
[Photo: Facebook]
And that it does. We almost can't stop staring at the work of art.
[Photo: Facebook]
Of course, this isn't the first time Chrissy has flaunted lots of skin on the red carpet. The actress also captured headlines when she stepped out in an extremely high-slit dress for the 2016 American Music Awards. In fact, the "safety pin" gown was so precarious, she even accidentally flashed her nether regions to a few viewers! Whoops.
[Photo: Splash]
While Chrissy certainly knows how to shake things up, there's no doubt she always looks amazing. We can't wait to see what cutting-edge look she'll be sporting next!
[Photo: Splash]