We all know that as we get older, the way we apply makeup changes — most often for the better. As you learn to hone your skills and accentuate your best features, you can stand out and look your best at any age.
But that's not to say we don't all have room for improvement. Sometimes perfecting your technique is the hardest part and we can all use some expert advice — especially when it comes to applying concealer.
Your concealer is arguably the most important product in your makeup bag. This rockstar product can cover, highlight, brighten, and smooth in an instant. As you get older, experts even recommend trading in your daily heavy foundation for a concealer because it disguises blemishes more naturally on mature skin.
Shutterstock
A little concealer goes a long way, whether you're trying to cover a pimple or take years off your face by hiding your under-eye bags. Too much product can cake and settle into cracks and fine lines, calling attention to them, rather than concealing them.
To cover dark circles and fine lines the correct way, always apply a light layer of concealer in a triangle shape below your eye, not small dots. Do this by starting at your bottom eyelid and drawing down to your cheekbone and filling it in. Using a beauty sponge or your finger, dab -- don't smear or tug -- the product to blend it seamlessly to your complexion.
Doing so will brighten your under-eye area and smooth out any fine lines or wrinkles that you may have, for an overall more youthful glow.
Try one of our favorite concealers to get the job done: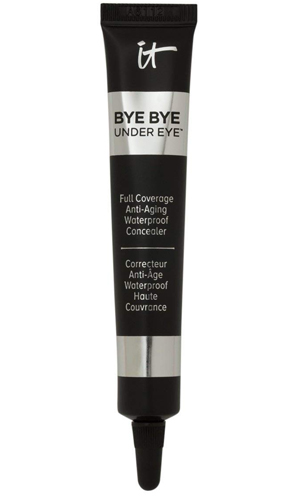 IT COSMETICS Bye Bye Under Eye™ Full Coverage Anti Aging Waterproof Concealer ($24)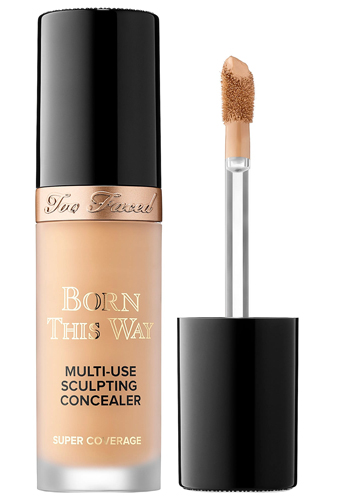 TOO FACED Born This Way Super Coverage Multi Use Sculpting Concealer ($29)
SheFinds receives commissions for purchases made through the links in this post.