Concealer is one of the best makeup products to use if you're going for a flawless look. Concealer hides, corrects and brightens the under-eye area, creating a full-coverage and photo-perfect finish. But, finding the right concealer can be difficult to find if you have sensitive, aging or acne-prone skin. The following dermatologist-recommended concealers, however, don't just provide coverage, but they also make your skin better, too!
[Photo: Shutterstock]
Exuviance CoverBlend Multi-Function Concealer
This oil and fragrance-free concealer is both tested and recommended by dermatologists. Referred to as "medical makeup," this Exuviance concealer contains antioxidants that help combat aging. "Antioxidants are the foundation of skin rejuvenation," says Virginia-based dermatologist David H. McDaniel.
Exuviance CoverBlend Multi-Function Concealer ($24.00)
Neutrogena SkinClearing Blemish Concealer
If you have acne-prone skin, this concealer is going to be your new BFF. This oil-free Neutrogena contains salicylic acid, a popular topical medication for blemishes. According to Sue Ann Wee, a New York City dermatologist, "Salicylic acid works by loosening and breaking apart desmosomes [attachments between cells in the outer layers of the skin]. This action encourages exfoliation of skin and unclogging of pores."
Neutrogena SkinClearing Blemish Concealer ($6.99)
Clinique Acne Solutions Clearing Concealer
This Clinique concealer "conceals as it heals." It's oil-free, comes in three different shades, and contains popular acne medication salicylic acid. In addition to its skin-healing benefits, the concealer has a green tint to even skin tone and reduce redness.
Clinique Acne Solutions Clearing Concealer ($18.00)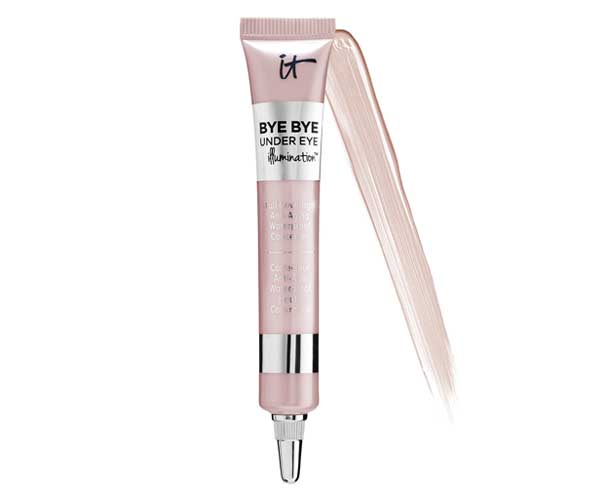 IT Cosmetics Bye Bye Under Eye Illumination Concealer
The Bye Bye Under Eye Concealer provides full coverage while fighting anti-aging symptoms. The concealer contains collagen, antioxidants and peptides. According to New York City's Art of Dermatology, peptides "could significantly improve the appearance of fine lines and wrinkles, as well as overall moisturization levels."
IT Cosmetics Bye Bye Under Eye Illumination Concealer ($24.00)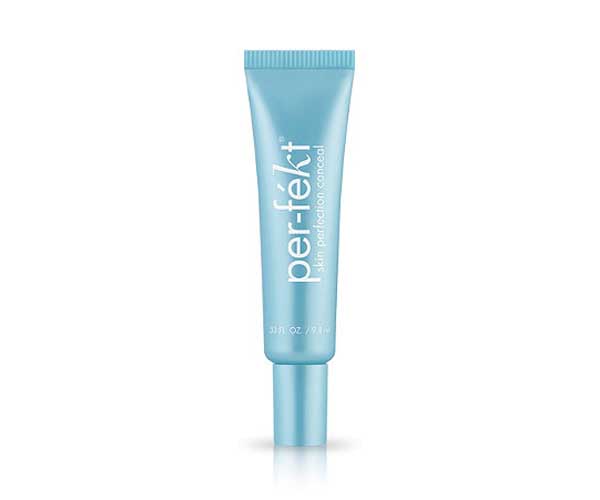 Perfekt Skin Perfection Conceal
This concealer is perfect for anyone trying to improve hyperpigmented skin. The licorice root and vitamin C in this Perfekt concealer brightens dark spots left from acne and blemishes. According to the American Academy of Dermatology, "Liquirtin [licorice root extract] is available over the counter and has been shown to lighten skin."
Perfekt Skin Perfection Conceal ($28.00)