Admittedly, we all love a little extra sauce on our food every now and then. It's no secret that your favorite condiment can add a ton of flavor to just about any meal. However, have you ever thought about what's exactly in your go-to sauce? There's one specific unhealthy condiment that's actually bad for you, according to experts. 
Many condiments can be secretly loaded with tons of calories, and the worst part is that you probably don't even think twice before you add your favorite condiment to your meals. That's right, you should really think twice before adding this popular condiment to your meals: mayonnaise. 
According to BuzzFeed, dietitian and nutritionist Keri Gans says that mayo is high in fat but not saturated fat. "The problem with regular mayonnaise is people cannot stick to one tablespoon and therefore they end up adding a lot of calories to a meal," Gans said. "If you're going to order out something like a tuna fish salad or an egg salad or a chicken salad, chances are, you're getting a lot of calories and a lot of fat."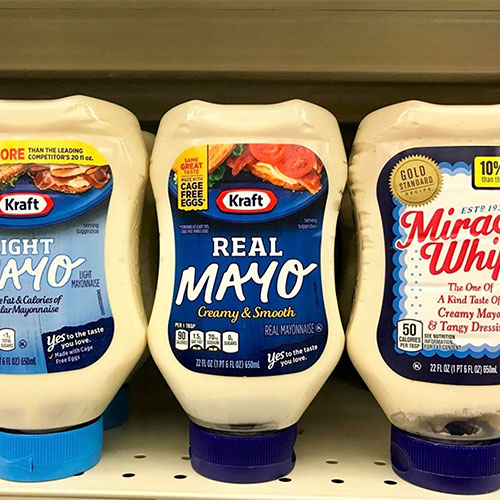 Shutterstock
Many doctors agree that mayo can in fact be bad for your health. According to Dr. David Friedman's website, just two tablespoons of mayonnaise adds 190 calories, 175 milligrams of sodium, and 22 grams of fat to your sandwich. Dr. Friedman recommends reaching for mustard instead.
Shutterstock
Other healthy condiments include pesto sauce. When used in moderation pesto can be good for you. According to Livestrong, pesto sauce contains unsaturated fats that can help lower bad cholesterol levels and increase good cholesterol levels.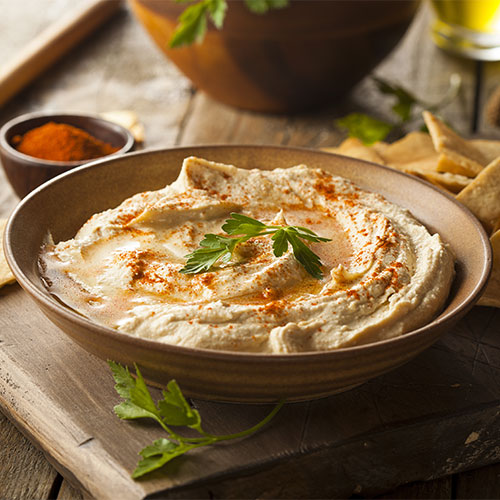 Shutterstock
Pesto may not be your favorite, but have no fear, we've got another condiment recommendation for you. Hummus can be used as a spread in a variety of meals, even in wraps and sandwiches. According to Healthline, hummus is packed with plant-based protein and is high in fiber that promotes digestive health. You can even enjoy hummus in a variety of ways apart from sandwiches. Try dipping veggies into hummus or add a generous scoop of hummus to salads.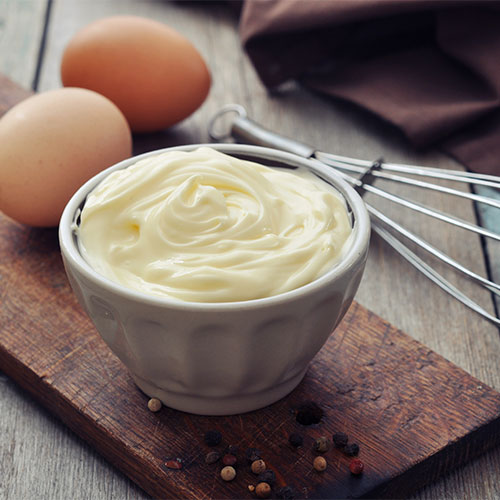 Shutterstock
What's your go-to condiment? Let us know your favorite sauces and spreads in the comments below!