Celebrity skirt hems are getting shorter and shorter!
Stars like Kendall Jenner, Bella Hadid, Paris Hilton, Christie Brinkley and more are opting for mini skirts that show *a lot* of leg–even in the winter months, Hollywood Life points out. Brrr, we're cold just looking at 'em!
READ MORE: The Unexpected Leggings Trend Every Woman Over 40 Needs To Try ASAP
Kendall Jenner wore a black leather Longchamp mini skirt to the brand's fall/winter 2019 show.
Bella Hadid walked in Philosophy di Lorenzo Serafini's fall/winter 2019 runway show at Milan Fashion Week dressed in a super-short leather skirt.
Kerry Washington wore an eye-catching baby blue skirt with a long train.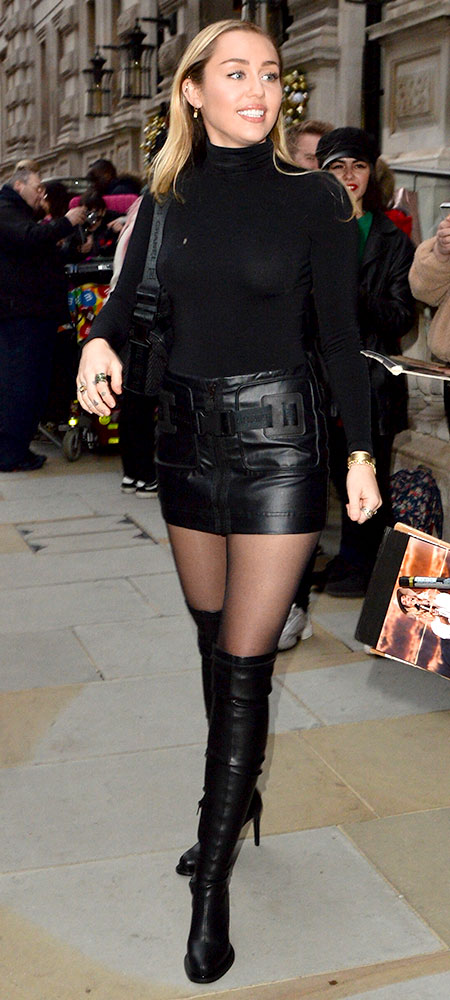 Miley Cyrus wore a tiny black leather mini skirt in London. At least she wore tights!
Christie Brinkley made an appearance at the "Today Show'" wearing a red coat, striped shirt and black mini skirt.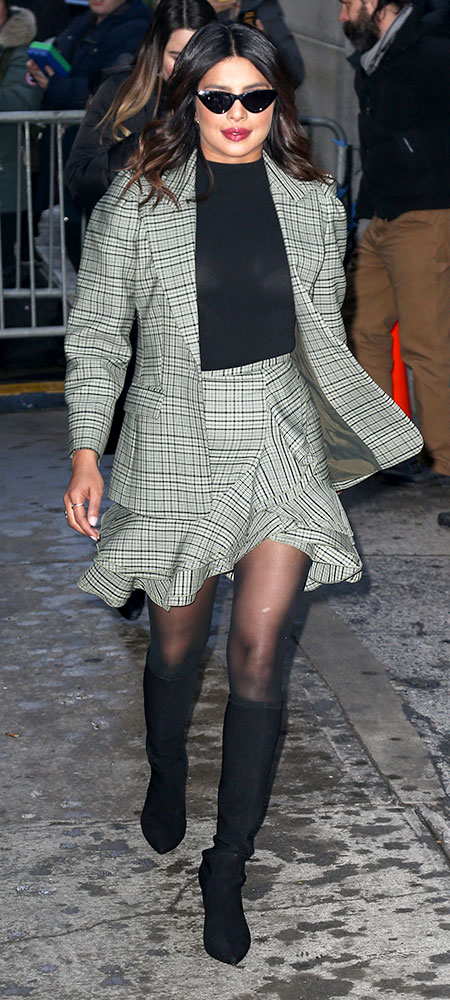 Priyanka Chopra wore tights with her printed Michael Kors skirt at New York Fashion Week. Sensible!
Paris Hilton wore a super short a-line floral skirt in NYC in the middle of winter.