Inflammation is your body's natural healing system that's triggered when you are injured. However, if you are not getting enough exercise or eating the right types of food, or have too much stress, the body responds by triggering inflammation even when you are not injured. The food you eat can help keep inflammation in check. Here are 4 crock pot recipes that will help you get rid of inflammation.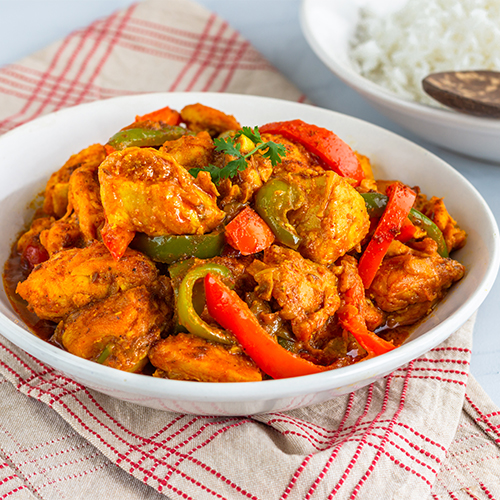 Turmeric Chicken and Potatoes Recipe
This dish's star is turmeric. The spice is praised for its ability to reduce inflammation. It's also a  great source of antioxidants and a natural mood-booster. This simple recipe can be made ahead and popped in the crock pot when you are ready. 
You'll need:
Plain yogurt 

Extra virgin olive oil

Lemon

Turmeric

Garlic salt

Curry powder

Chicken breasts

Bell pepper

Green beans

Potatoes

Cilantro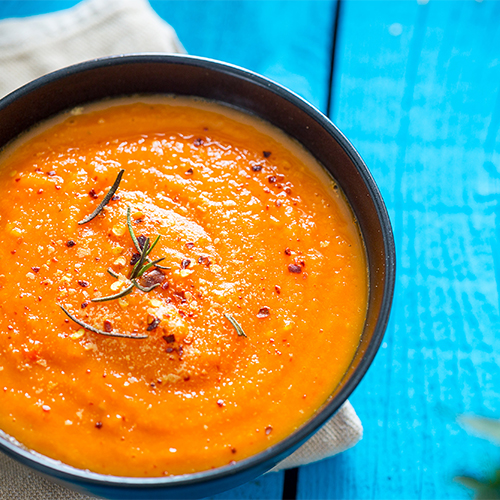 Roasted Red Pepper Tomato and Turmeric Soup
This flavorful soup is packed full of flavor, antioxidants, and anti-inflammatory properties. Also featuring anti-inflammatory powerhouse turmeric, the soup also features other anti-inflammatory ingredients such as garlic, peppers, and tomatoes. The soup is perfect on those days you want an easy, light meal. 
You'll need:
White onion 

Garlic 

Coconut oil

Turmeric

Dried basil

Dried thyme

Pepper

Roasted red peppers

Crushed tomatoes

Vegetable broth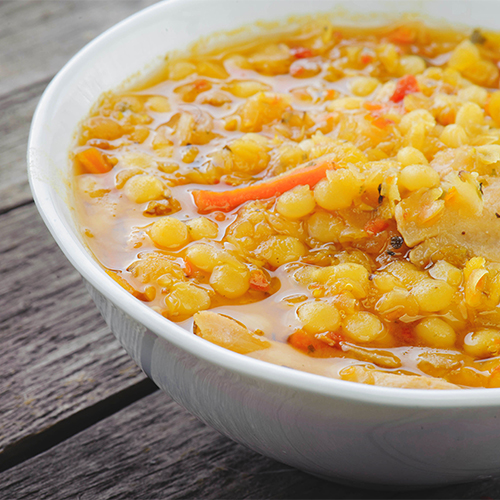 Nothing says comfort like a hearty bowl of chicken soup, especially when you are feeling under the weather. This cold-fighting chicken soup recipe features fresh herbs and anti-inflammatory ingredients such as turmeric and ginger. Double the recipe and freeze the other half so you always have some in stock during the cold and flu season. 
You'll need:
Avocado oil or olive oil

Garlic

Onion

Carrots

Celery stalks

Fresh grated ginger

Fresh grated turmeric 

Sodium chicken broth

Boneless skinless chicken breast

Freshly chopped rosemary

Freshly chopped thyme

Salt

Black pepper

Israeli couscous

Frozen peas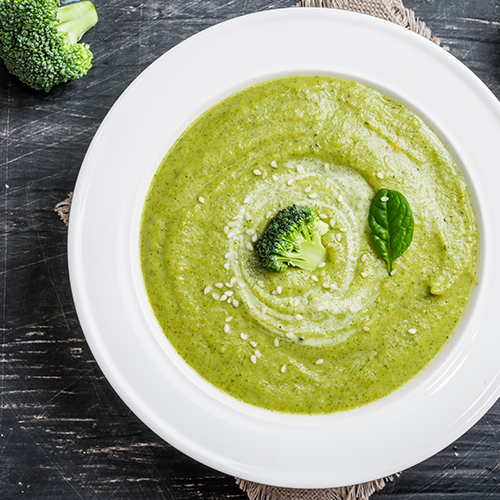 This anti-inflammatory soup features super healthy broccoli along with turmeric. It's a better-for-you broccoli cheddar soup with a bold and trendy twist. Broccoli belongs to a family of vegetables called cruciferous vegetables. These vegetables contain sulforophane, a sulfur-containing compound with anti-cancer properties. Mix that with turmeric and you have a tasty soup with healthy superpowers. 
You'll need:
Leeks, chopped 

Carrot

Fresh ginger

Broccoli

Turmeric

Cumin

Kosher salt

Crushed red pepper

Garlic

Vegetable broth