Dax Shepard and Kristen Bell are one of Hollywood's favorite longtime couples. Not only is the couple super adorable, but they have managed to stay relatively drama-free despite all of their years in the spotlight—well, until now…
A new story in The Daily Mail is accusing Shepard of cheating on Bell back in the early stages of their relationship.
We hope this one isn't true… Here's what went down: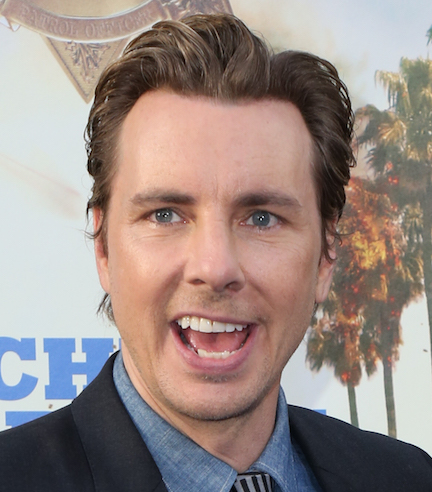 Splash
The Daily Mail interviewed Kayti Edwards, who happens to be the granddaughter of Julie Andrews, last week and she claimed to have shared a "passionate" night with Shepard back in 2009. "It was just kind of we would hook up here and there," Edwards said of their early relationship in the interview. "But we had a little friendship when we saw each other."
She also said that these alleged hookups happened when Shepard had just started dating Bell, claiming that the two were in a "rocky" place when they got together.
"I don't know if that was part of the rocky start. I don't know if she even knows that he had done that," Edwards claimed of Bell. "Maybe they were on a break. I don't know."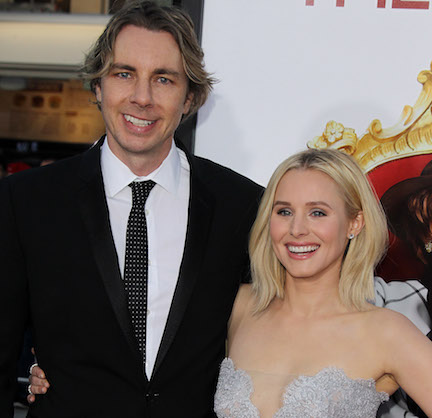 Splash
This interview took place after Edwards shared pictures from that alleged night with Shepard on Facebook, where the two can be seen kissing in a photobooth. "We grabbed the photos and he handed 'em to me and said, 'I can't take these home, you better hang on to them,'" Edwards claimed in the interview. "Because...apparently he had a girlfriend. And it wasn't until later that I realized who his girlfriend was."
Edwards also went into detail about her night with Shepard, revealing that she and the actor allegedly had sex twice and that she didn't recall Shepard using a condom. She also made a remark about his penis, saying that the former Parenthood star was well-endowed. "It's like a horse," she said. "It's scary."
Splash
Wait, did Shepard really do this?! The actor quickly dispelled Edwards' claims and shed light on the fact that he's not the only actor she's done this to.
"Hey Daily Mail, that photo is 13 years old, not 9. Also, Kayti has sold stories to tabloids about Matthew Perry, Jack Osbourne, Kid Rock and now me," he wrote on Instagram, attaching a picture of the Daily Mail article in his post. "I look forward to her next one. Fingers crossed it's about my #1, Brad Pitt."
Splash
Bell has yet to comment on Edwards' claims and has remained silent on social media, but some of Shepard's friends have chimed in, and of course, made some jokes at the actor's expense.
"This chick sounds pretty fun," Amy Schumer commented. "You care if I reach out?"
Shepard jokingly replied, "I think you would really enjoy yourself!"
Mae Whitman, one of Shepard's former co-stars wrote, "I have identical photos of me and Kristen doing the same thing from like two weeks ago. Hope ur cool with that!"
What do you think of this whole situation? Let us know in the comments below!