Finding the right anti-aging skincare routine is one of the most common yet difficult beauty struggles we all go through. Everyone starts to notice the signs of aging on our skin at some point in our lives, usually in the form of wrinkles, fine lines or crow's feet around the eyes. However, the one thing that is not the same among all of us is the solution to these signs of aging.
Even though everyone's skin ages similarly, everyone's skin responds to skincare treatments differently. It is usually a challenge to find the right skincare regimen to fight signs of aging and moisturize your skin in a the way that works best for you. But before you resort to shopping for a face lift, we have one more thing you should try.
Dermatologists recommend GlyDerm's proprietary anti-aging formula because it works across multiple skin types and can deliver strong anti-aging results, while treating skin gently.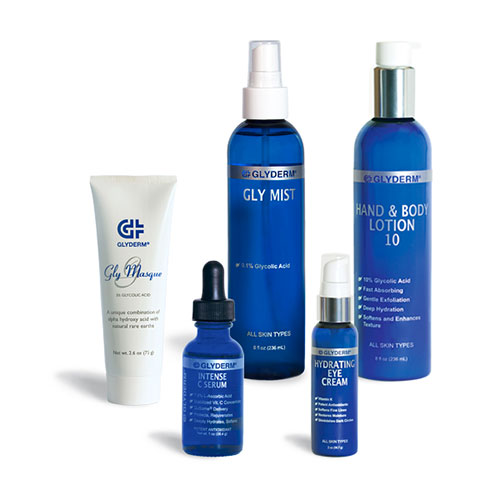 How GlyDerm Promotes A More Youthful-Seeming Appearance
Dermatologists trust GlyDerm because it is based on a formula of proprietary esterified glycolic acid that makes sure the ingredient is delivered through a controlled-release system. This means each product in the line can safely and gently exfoliate the skin to leave it with a refreshed, radiant complexion. As the GlyDerm products exfoliate, glycolic acid can penetrate deep into the skin to intensely hydrate for a plump, firm texture that makes you look years younger. The results from the GlyDerm regimen is so consistent in rejuvenating and transforming skin that it is basically a face life in a bottle.
GlyDerm Intense C Serum ($53.50)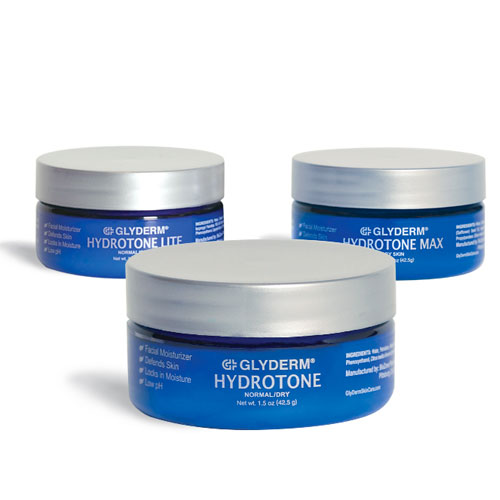 The Steps Of The GyDerm Skincare Regimen
GlyDerm works like just about any other skincare regimen, with different steps like a cleanser, lotion and face cream. It starts with the Gentle Face Cleanser, which is made with 0.2% glycolic acid and is free of soap alkalis. This step is intended to keep skin looking healthy, smooth and bright.
You follow this with the Hydrotone Moisturizer, which comes in Lite, regular and Max versions, depending on your specific skin type, and helps keep skin smooth. GlyDerm's Renewing line is where you really see the anti-aging power of its glycolic acid formula. The products in this line - lotion, cream, serum and solution - exfoliate the skin to reveal a brighter, smoother and younger-looking face.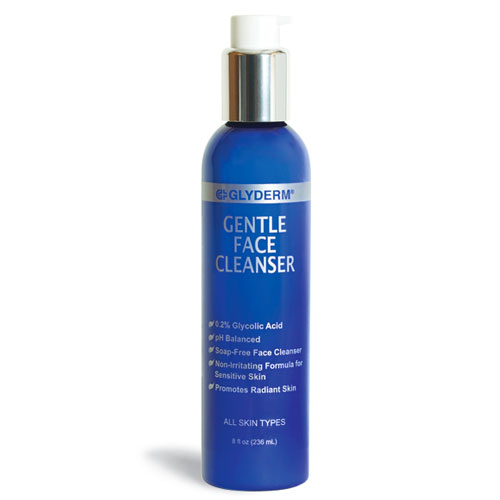 Promising Reviews
"I am 50 years old and suffer from both wrinkles and oily skin. This product is great. At first, I thought it was too greasy, but it soaks in quickly and has really improved the texture of my skin. It exfoliates without drying." - anonymous Dermstore shopper, on the GlyDerm Cream Plus
"This cream had been a staple of mine for years through my dermatologist office and then I stopped using it for a few years. I recently started purchasing it through dermstore again and am so glad I did. It's light and absorbs quickly, hydrates, and works well under make-up. My eyes feel hydrated all day. It never interferes with my contact lenses. I highly recommend this eye cream. And it's a great price." - anonymous Dermstore shopper, on the GlyDerm Hydrating Eye Cream
"Glyderm's Lotion Lite Plus is something that I put on my face every time after I cleanse it. It helps the overall tone of my skin and keeps deep wrinkles from forming. I am 60 years old and everyone thinks I'm in my 40's. My dermatologist started me on this product over 15 years ago. The thing I notice most about my face now is the clarity and smoothness has improved." - anonymous Dermstore shopper, on the GlyDerm Face Lotion Lite
SheFinds receives commissions for purchases made through the links in this post.