Target is one of the best places to shop for chic and affordable furniture, and their selection just got SO much better! The Bullseye has teamed up with Designlovefest for a new line of trendy millennial-inspired furniture!
Los Angeles-based graphic designer and art director Bri Emery is the founder of Designlovefest, a design concept that has partnered with big-name brands like Benefit Cosmetics, Gap, and Nordstrom, to name a few. The brand is known for their "exquisitely curated layouts featuring bright colors and style, mixed with witty typography and a flair for the unexpected," and you will definitely see that in this new 40-piece Target furniture collection, which features everything from love seats and sectionals to headboards and curtains.
Here are a few of our favorite pieces from the Target x Designlovefest collection!
[Photo: Designlovefest]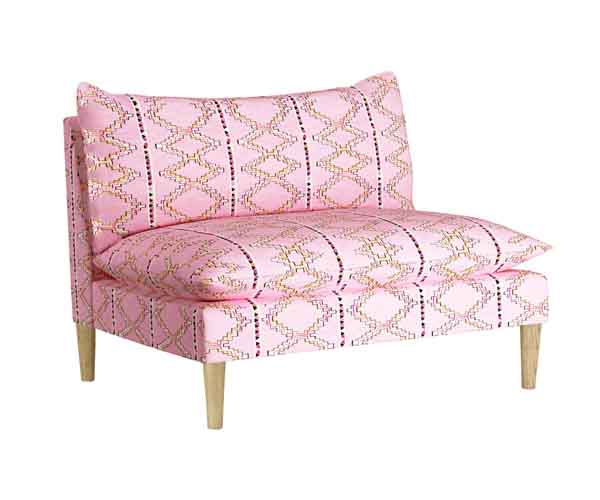 Pillow Top Armless Love Seat
"While creating this furniture line, I was very inspired by my recent travels to Mexico, seeing beautiful tiles, textiles, and desert sunsets," says Emery tells Architectural Digest. "I was drawn to using patterns that are often found in blankets and rugs and wanted those prints to translate onto furniture." You can definitely see the inspiration in this gorgeous pink love seat.
Designlovefest Pillow Top Armless Love Seat ($559.99, originally $799.99)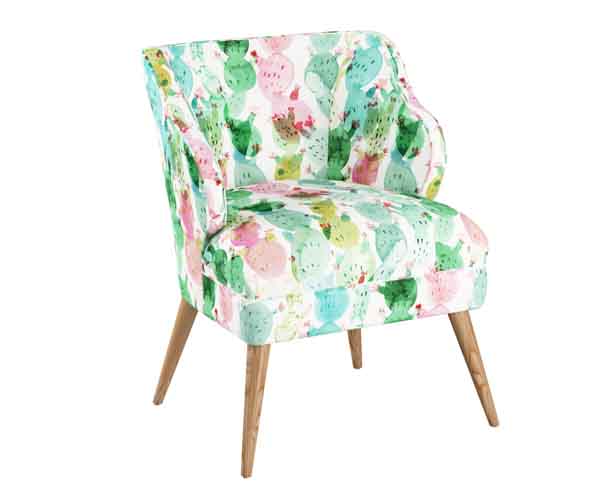 Modern Chair
The DesignlovefestModern Chair comes in 4 different colors and designs including "Cactus Love Multi" (pictured), pink geometric shapes, blue geometric shapes, and pastel pink dots. These patterns are sure to make an excellent accent piece for any room!
Designlovefest Modern Chair ($293.99, originally $419.99)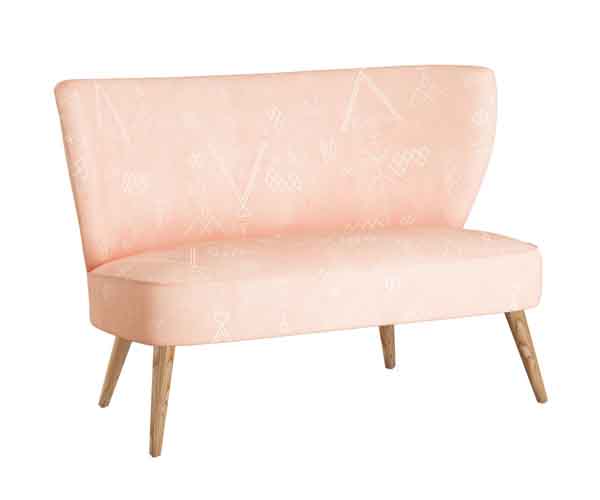 Pillow Top Armless Love Seat
This modernized love seat is detailed with Aztec-inspired geometric shapes. Colors come in Katonah Pink White (pictured) and Katonah Teal.
Designlovefest Pillow Top Armless Love Seat ($559.99, originally $799.99)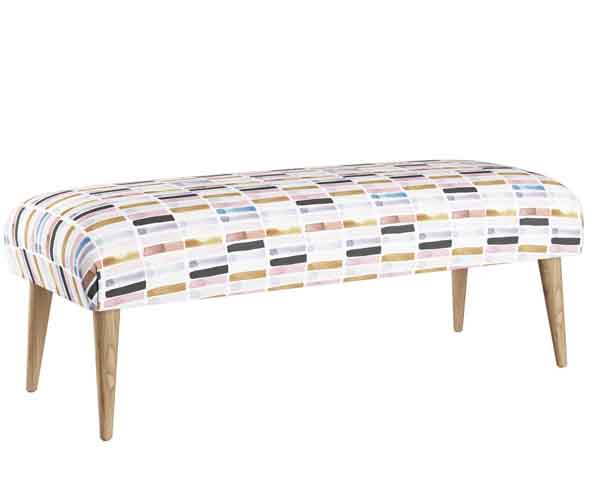 Bench With Cone Legs
This cotton/linen upholstered bend has a multi-watercolor print design and modern wooden cone legs. Colors come in Yuma Light Pink, Cactus Love Multi, and Soto Block Multi (pictured).
Designlovefest Bench with Cone Legs ($244.99, originally $349.99)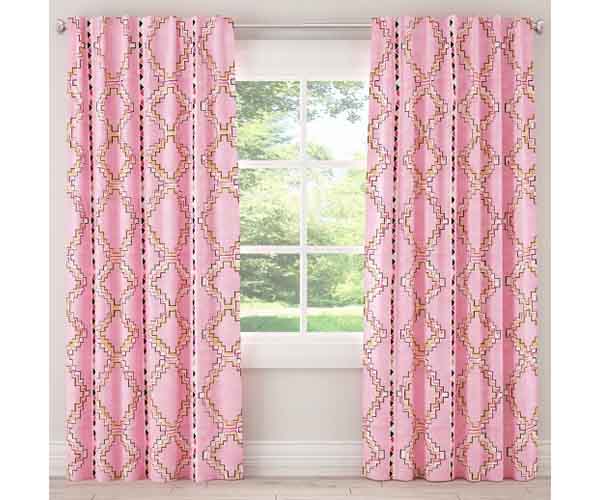 Blackout Curtains
Designlovefest's curtains come in five different lengths and have both rod pockets and tab backs for versatility. Target will even send you a 3x3 curtain swatch to see if the print suits your home!
What do you think of Designlovefest x Target? Let us know in the comments below! And if you're looking for more home décor inspo, check out Hearth & Hand With Magnolia x Target at SheFinds.com!
Designlovefest Blackout Curtain ($180.49, originally $189.99)