The occasional yummy dessert, enjoyed in moderation, makes meals 100 times more delightful. But if you're trying to lose weight or have healthy eating goals, you may not be so quick to order that chocolate cake.
You can still enjoy desserts that won't cause weight gain, according to nutritionists. These five treats will satisfy for your sweet tooth without adding tons of sugar or calories to your diet, and some even have amazing nutritional benefits:
Natural Popsicles
Popsicles are a fun, fruity reminder of childhood for many of us, and they're the perfect frozen alternative for anyone who wants to avoid ice-cream or dairy. But be careful: some store-bought popsicles pack in added sugar that raises your blood sugar levels or can contain artificial colors and flavors.
Play it safe by whipping up homemade popsicles with ingredients like strawberries, peach, dark chocolate, and watermelon. They're super easy to make and you'll benefit from additional vitamins and minerals.
Dark Chocolate Mousse
This recipe for dark chocolate mousse has it all: including plenty of antioxidants from dark chocolate with a cacao content of 70 percent or more and no dairy. The addition of coconut milk, raw honey, and a touch of vanilla sweetens bitter dark chocolate, but each provides its own health benefits.
"Antioxidants include vitamins, minerals, and phytochemicals — helpful plant compounds," according to Dr. Axe. "One of dark chocolate's most impressive attributes is its high antioxidant content, which is why it made my list of top 10 high-antioxidant foods."
Frozen Grapes
Like dark chocolate, grapes contain a wealth of antioxidants called polyphenols that attack free radicals to protect cells. They can also prevent heart disease, lower blood pressure, and stabilize blood sugar levels, which helps you maintain a healthy weight.
For a real treat, place red grapes in the freezer for a few hours prior to enjoying them.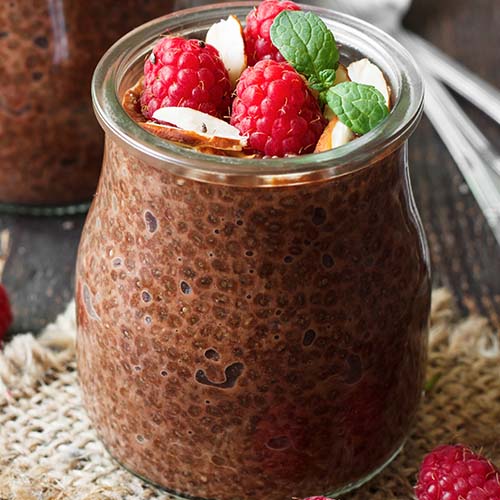 Chia Seed Pudding
This basic chia seed pudding has just five healthy ingredients: chia seeds, unsweetened coconut milk, vanilla extract, honey, and berries — but its nutritional benefits are off the charts. Chia seeds are filled with antioxidants, good fat, and fiber — and filling up on fiber will keep you fuller for longer and prevent you from snacking on sugar-laden foods.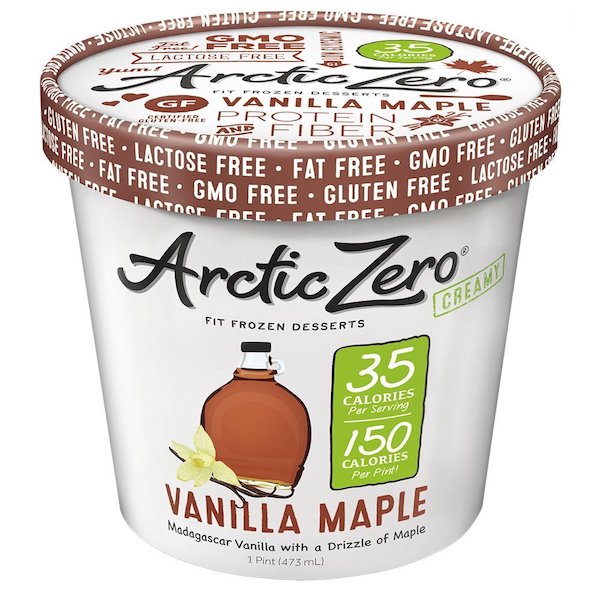 Arctic Zero ($35.93 for a 6 Pack)
There may be times when nothing but ice-cream will satisfy you. And Arctic Zero is here to put an end to your gelato cravings without dairy or added calories and sugar. Each pint of this frozen treat has 150 calories (with 35 calories per serving), as well as 8 grams of fiber, no gluten or lactose, and 14 grams of whey protein. Feel free to indulge!
For more dessert tips, The One Fast-Food Dessert That Actually Speeds Up Your Metabolism and 7 Desserts From Trader Joe's That Are Actually Good For You on SHEFinds.com.
Photos: Shutterstock
SheFinds receives commissions for purchases made through the links in this post.