Sagging skin happens to everyone at different times, but did you know that you don't need to break the bank on fancy skin firming products and crémes to fix it? Dermatologists say that the answer to sagging skin actually lies in your house -- in your kitchen, to be exact! Try these dermatologist-recommended DIY at-home remedies to tighten your sagging skin:
[Photos: Shutterstock]
Coconut Oil
Coconut oil works for everything else, so why wouldn't it work for sagging skin?! Massage the oil in an upward circular motion on the affected skin for 5-10 minutes before bed. Then, leave the oil on overnight and let it penetrate deep into the skin and rejuvenate the cells, keeping them hydrated, nourished and protected from free radicals.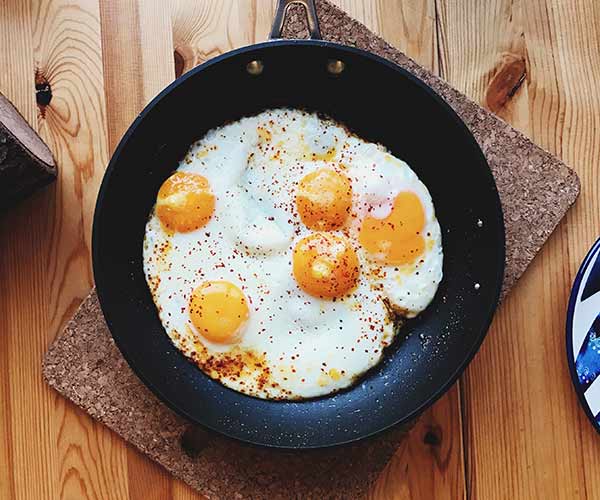 Egg White Mask
If you notice that your face isn't as tight as it used to be, combine 1 egg white and 2 tablespoons of honey and leave it on your face for 15 minutes.
It's recommended that you use this mask three times a month for tighter skin as egg whites are rich in the protein albumin, which will improve your skin's elasticity and rebuild the skin cells. While the egg whites are doing this, the honey will keep your skin moisturized and rejuvenated.
Witch Hazel
Witch hazel is an astringent that tightens pores and firms the skin. It contains polyphenols that activate the enzymes in the skin that improve collagen and elastin.
Dip a cotton pad in witch hazel and apply it on your face, neck, arms, tummy and other affected areas in upward strokes. Let it dry for 5 minutes, and then repeat with another round of witch hazel. Do this every night before bed to see firmer skin.
Banana Skin Tightening Face Mask
Mash a ripe banana and add in a few drops of lemon juice, then apply the mixture to your face and neck. Leave it on for 15 minutes and wash it off with water, repeating twice a week for the best results.
Bananas make for the perfect skin tightening ingredient because they contain iron, zinc, potassium, magnesium, and vitamins A, B, C, and D, which all have amazing anti-aging and moisturizing properties.
Aloe Vera
Pure aloe vera can work miracles on sagging skin. It contains phytochemicals that soothe, nourish, tighten and protect the skin from photodamage and aging.
Cut open an aloe vera leaf and apply the fresh gel on your skin and let it dry for 15-20 minutes. Then, rinse with water and repeat every day.
Coffee Scrub
Did you know that coffee can do more than just wake you up? It's loaded with antioxidants that can slow skin aging. And if you use this scrub, which calls for coffee grounds, it will exfoliate and firm your skin and smooth it out.
Combine ¼ cup of coffee grounds, ¼ cup of brown sugar, ½ teaspoon of cinnamon and 2 tablespoons of slightly-heated coconut oil. Then scrub your face, neck and chest in small circular motions for 3 minutes. Rinse off the scrub with warm water and repeat once a week for the best results.