Disney has been hard at work revamping its princess roster in recent years. The company that has made its princesses household names has either reinvented our image of classic princesses (like Belle, whose portrayal by Emma Watson as a strong, bookish feminist found her a whole new audience) or has given us completely new, modern princess characters to love.
Moana is the best example possible of a new-age princess with her own sense of purpose and an admirable amount of inner strength. In the hit Moana animated film, the island princess is a spirited teenager who sets off on a challenging adventure across the sea to save her people. Along the way, she encounters a demigod named Maui who teaches her a few sailing and survival tricks, but whose life she also manages to change for the better. More importantly, she discovers her own strength and sense of self—and we can't help but notice she remains the picture of perfect island chic the entire time.
Dressing Up As Moana For Halloween This Year
Capture Moana's spirit and summery fashion sense this Halloween with an easy, breezy DIY Moana Halloween costume that you can recreate with affordable pieces from Amazon. Here's everything you need to nail Moana's island-princess look.
How To Make An Easy DIY Moana Halloween Costume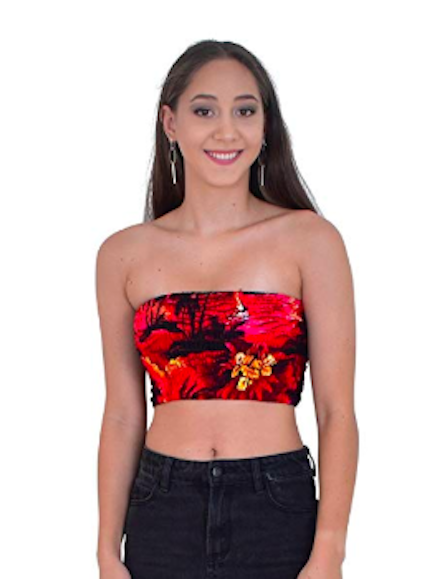 Island Style Clothing Short Boob Tube Sunset ($12)
A Red Tube Top With Island Print
Moana's signature red tube top has a subtle pattern and offsets her neutral beige grass skirt. This adorable top features a Hawaiian sunset print that immediately clues everyone into the fact that you are paying homage to Disney's fiercest princess yet.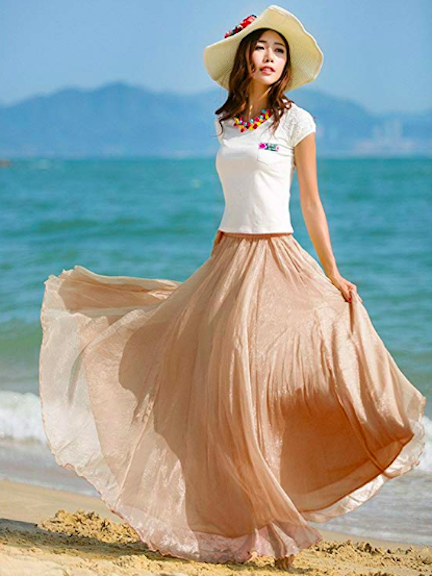 Mullsan Retro Vintage Skirt ($17)
A Floaty Beige Skirt
Sure, you could buy an actual grass skirt that you'll wear once and never again. But Moana's beige/white skirt has a little more flair and style than a typical grass skirt and this floaty, retro-inspired beige long skirt is the perfect alternative. It calls to mind Moana's beach style and you can repurpose it long after Halloween and wear it again and again.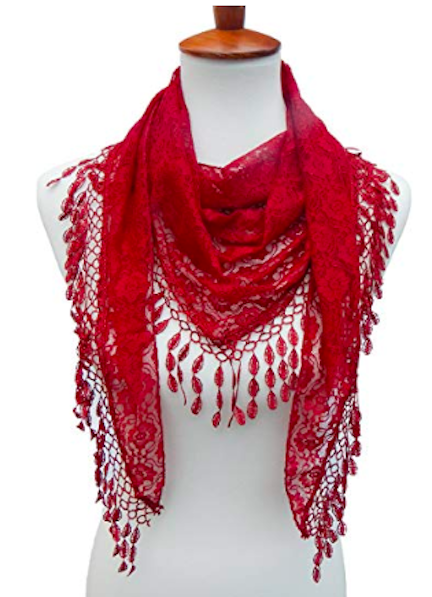 Cindy & Wendy Lightweight Triangle Floral Fringe Scarf ($9)
A Red Scarf You Can Tie Around Your Waist
Tie this lacy red fringe scarf around your midsection in Moana style to add color to your beige skirt. Similar to the other pieces, you can get a ton of use from this pretty scarf throughout the year. It comes in more than 15 colors, so stock up—the price is certainly right.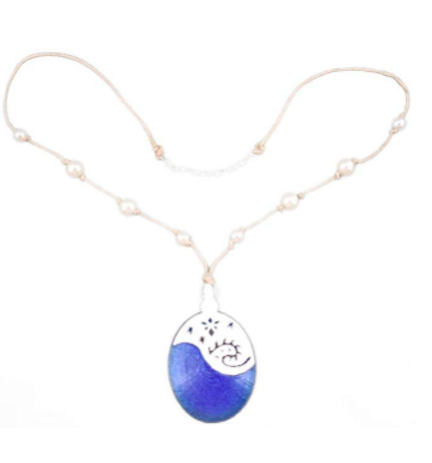 SemperCreo Moana Necklace ($12)
A Heart of Te Fiti Necklace
Every Moana needs a Heart of Te Fiti necklace. Throughout the film, the heart, which was gifted to Moana by her grandmother, helps keep Moana safe on her journey. But it also poses a threat to her: everyone from the Kakamora to Tomatoa attempt to steal it from her. Knowing how this necklace possesses the ability to guide Moana through her voyage, which will ultimately save her island and its people, Moana fiercely protects it until she finally restores the Heart of Te Fiti.
Netgo Black Cosplay Wigs ($14)
A Long Black Wig
Unless you already have long, black hair with texture and waves for days, a black wig is a necessary accessory to complete your Moana costume. This wig is made from heat-resistant synthetic fiber so you can actually style it with a curling wand (and sea spray) if you feel it needs a little more body and oomph to look realistically beachy beautiful.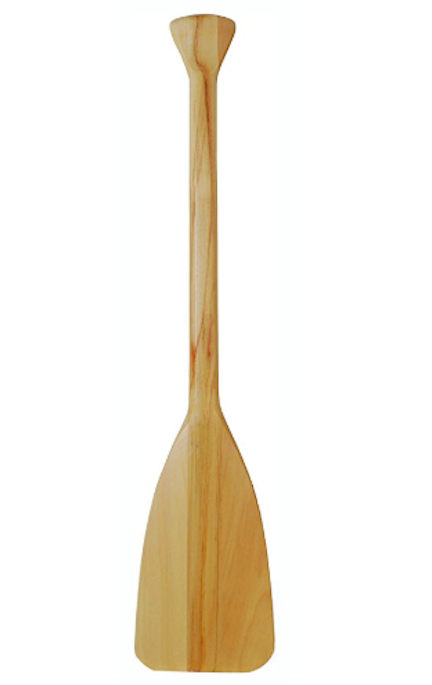 Attwood Wood Canoe Paddle ($15)
A Wooden Canoe Paddle
Moana spends a majority of her time in the film learning and finally mastering how to navigate choppy waters alongside her nemesis-turned-pal Maui. If you're searching for the perfect accessory to tote along with you to a Halloween party to really nail your DIY Moana costume, this wooden canoe paddle is it. Not to mention: it's an actual canoe paddle, so feel free to use it in water when Halloween is over.
The price of this paddle differs according to the size you order. For costume purposes, it's totally fine to get a smaller, two-and-a-half foot canoe paddle that will cost just $15.
SheFinds receives commissions for purchases made through the links in this post.