Finding the perfect-fitting dress for your body type can be difficult. But, whether you're tall, pear-shaped, curvy or short, there is ONE dress style in particular that works for everyone! Not only does this dress look good on everyone, it's also appropriate for almost any occasion! Trust us, if you don't have this dress in your wardrobe already, you're going to want to buy it, like, ASAP!
[Photo: Gal Meets Glam]
Have you met the A-line dress yet? As its name implies, the A-Line has an "A" shape silhouette. "This particular type of dress features a fitted bodice, a tapered waistline, which serves to accentuate the smallest part of the female figure, and a skirt that gradually flares out from the hips all the way to the bottom seam," the List reports.
[Photo: Macy's]
A-line dresses, also known as fit-and-flare dresses, are a classic shape that was coined by designer Christian Dior, according to the List. "They made their debut in Dior's Spring 1955 collection, which was simply titled 'A-line', and they became an instant hit."
[Photo: Nordstrom]
Other than its universally flattering shape, the great thing about A-line dresses are that they work for almost any occasion! They're perfect for a casual everyday look, the office, weddings, and even fancy nights on the town!
[Photo: Express]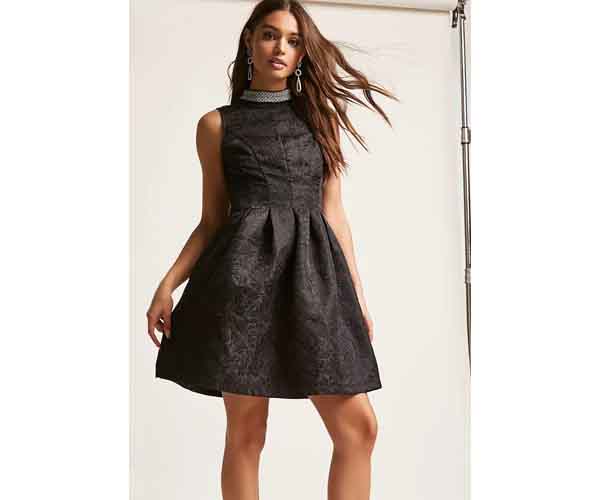 A dress that's flattering on everybody type and works for almost any ocassion? Sounds good to us! Also, Who What Wear ranks the A-Line dress as the number two dress that will never go out of style. All the more reason to get an A-Line in your closet ASAP, right?
[Photo: Forever 21]