If you're a regular eyeliner user like me, you've probably experienced itchy eyes, or the need to scratch at the corner of your eyes. While wearing eyeliner is fashionable and makes your eyes pop, the product you're using could contain harmful chemicals. Having such harmful chemicals so close to your eyes is dangerous and could cause more harm than you think.
[Photos: Shutterstock]
According to dermatologist, Dr. Schlessinger, "Nonmineral makeups may contain a long list of ingredients with harsh chemicals, dyes, fragrance, and preservatives. These ingredients are known irritants for many people." When looking for eyeliner and makeup in general, make sure to avoid anything with Ethanolamine compounds in it. These chemicals are the ones that start with DEA, TEA and MEA.
Janet Nudelman, director of program and policy at the Breast Cancer Fund and director of the Campaign for Safe Cosmetics says, "The problem with ethanolamines is that they can be contaminated with cancer-causing chemicals called nitrosamines."
If these chemicals are in eyeliners and they get close to your eyes, odds are you'll have a reaction. Whether it be a nonchalant itching, or extreme, puffy red patches, you'll know immediately if there's something in a product that doesn't agree with your skin.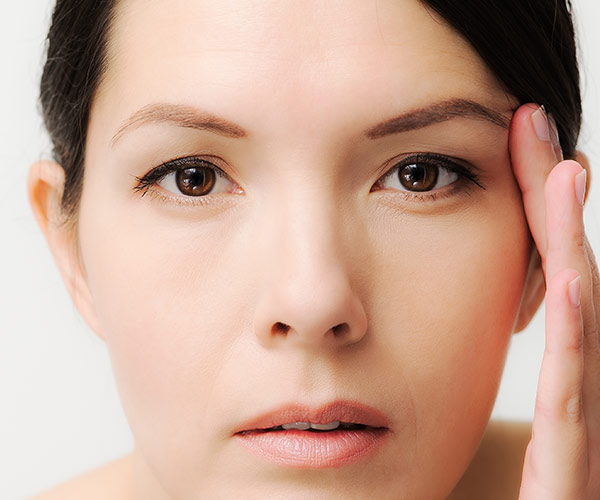 So, next time you're looking for a new eyeliner to put close to your eyes, make sure to avoid ethanolamine compounds. Your best bet is to look up some natural products online without chemicals!