Soups are a great meal option when you're trying to lose weight. With the help of a slow cooker, they're easy to make and packed with nutritious ingredients that promote weight loss. Soups are also a great way to curb your appetite and prevent overeating. According to Health Magazine, "Although liquids empty from the stomach faster than solids, thicker liquids like soup are different. They actually tend to cause the stomach to expand a bit more, and remain in the stomach longer, so you feel more full, for a longer length of time."
Sounds good to us! Here are 5 soup recipes to make this week that may help you reach your weight loss goals!
This soup is vegetarian, but it's not short of protein! This low-calorie soup is packed with fresh vegetables like kale, zucchini, and green beans and protein-rich white beans.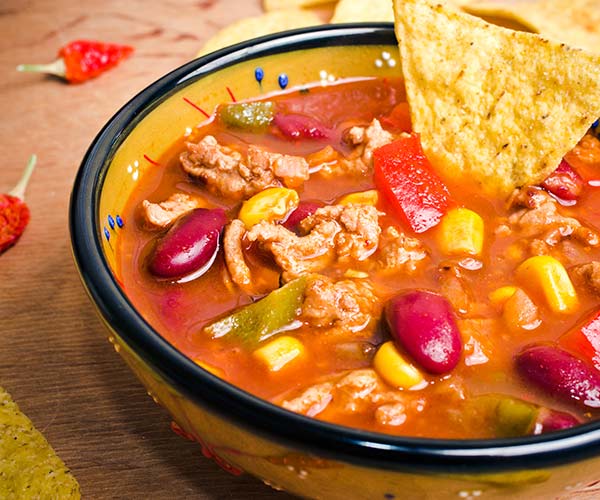 This taco soup has refried beans in its base for a boost of protein and flavor. It also has protein and iron-rich lean ground beef as well as corn, tomatoes, and green chilis.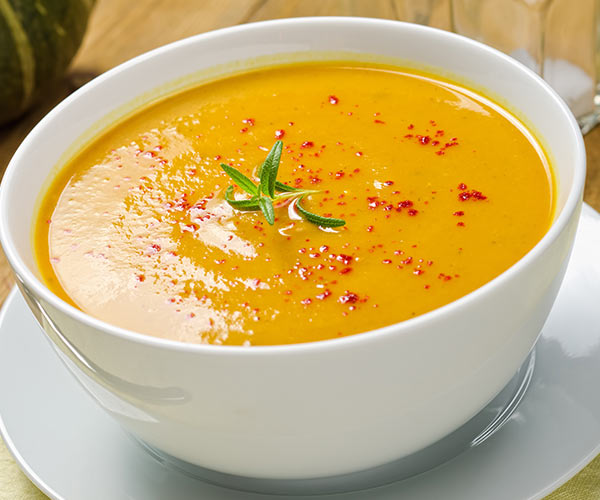 Slow Cooker Butternut Squash Soup
This quick and easy recipe only requires 4 ingredients, 10 minutes to prep, and 2 to 4 hours to slow cook! This vegan-friendly recipe ditches meat protein for butternut squash, a good source of protein, minerals, and nutrients.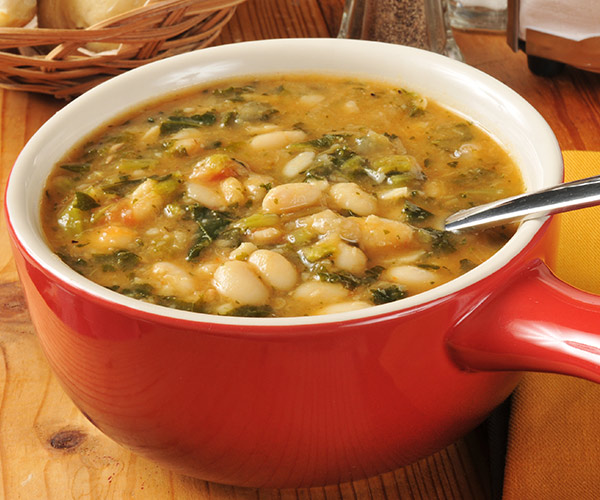 Slow Cooker White Bean & Ham Soup
This classic hearty soup is definitely a comfort food, but it's loaded with nutrients! The recipe calls for protein-rich smoked ham and white beans, as well as carrots, celery, garlic, and fresh herbs.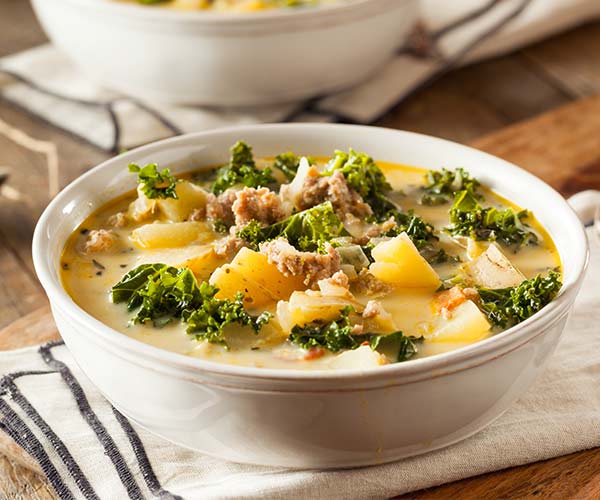 Slow Cooker (Or Instant Pot) Sausage, Kale, And Sweet Potato Soup
This slow cooker soup is packed with vitamin A-rich sweet potatoes, and lean, protein-rich ground turkey and kale. It only takes 15 minutes to prep and 30 minutes to cook in a slow cooker.
Proteins are essential in every diet for weight loss. Jumpstart your weight loss journey with these quick and easy high-protein slow cooker soup recipes!