The day is long, hectic, and it never feels like you're getting enough sleep to function. Energy drinks fill in a gap that's obviously needed in this high-pace world, but that doesn't mean they are all healthy or worthy of your time, money, and health.
There are so many energy drinks on the market and the majority provide energy in the form of caffeine.
"Energy drinks are flavored beverages containing varying amounts of caffeine and, typically, other additives, such as vitamins, taurine, theanine, carnitine, herbal supplements, creatine, sugars, and guarana, a plant product that naturally contains concentrated caffeine," reports Today's Dietitian. "Consumer Reports measured the amount of caffeine in 27 top-selling energy drinks and shots, and the organization found caffeine ranged from about 6 mg to 242 mg per serving, with some containers providing more than one serving."
In other words: it's important to read labels carefully and distinguish between one energy drink and the next.
If you're wondering which to avoid: this is the one energy drink no one should be having any more because it's so bad for you.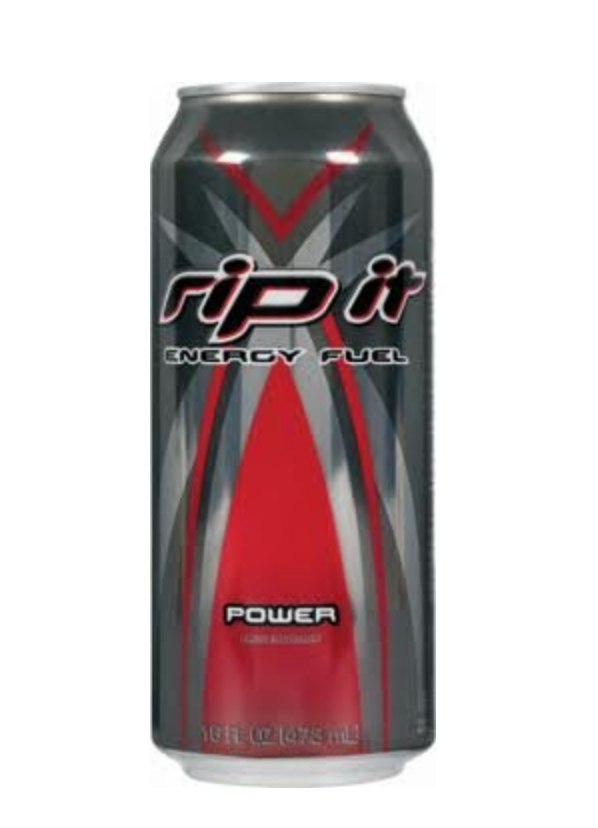 In an article for Eating Well, Brierley Wright, M.S., R.D. researched the best and worst energy drinks.

And her finding for the worst? One that contains an incredible amount of sugar and is high in caffeine (though it falls within the daily recommended intake):

One 16-ounce can of Rip It Power contains 260 calories, 66 g carbohydrate, 66 g sugar, and 200 mg caffeine.
Not far below Rip It Power you'll find another popular choice: Monster Energy. One 16-ounce can of Monster Energy has 200 calories, 54 g carbohydrate, 54 g sugar, and 160 mg caffeine.
Shutterstock
To put things into perspective: one cup of black coffee has 95 mg of caffeine — enough to give you a nice boost — plus it is free of calories and sugar. And, unlike most energy drinks, you'll also get a sweet antioxidant boost from coffee that neutralizes free radicals and protects cells.
Shutterstock
More of a tea fan? Another great option for energy is black tea, which is lower in caffeine than coffee (with 47 mg per serving), but also contains a wealth of antioxidants. Another sweet fact about black tea: studies have found that it can boost your metabolism and induce the growth of good microorganisms that contribute to a healthier gut.

You may not get as much caffeine as you would from an energy drink, but you gain back in terms of healthy nutrients.