Stuck on ways to bring your fall style to the next level? Express has got you covered! The brand teamed up with fashion influencer Negin Mirsalehi to create a capsule collection that's filled with elevated fall essentials inspired by Mirsalehi's personal style and jet-setting lifestyle.
"I love the empowering feeling the collection provides," Mirsalehi tells SheFinds. "I think the inspiration behind the shapes is everything I do right now; work and travel. In every city, I feel like a different version of myself, and you can see the different ways I see myself coming through in this collection. I'm really excited, because it's really me and I'm really happy with the freedom I got to express myself in this collection."
The 42-piece collection has everything from form-fitting tops and dresses to menswear-inspired blazers and coats, ensuring that every trend is covered and that there's something for everyone. Express x Negin Mirsalehi offers sizes 00-18, ranges from $49.90-178.00, and is available in-store and online.
This collection also marks Mirsalehi first major fashion collaboration. She was very hands-on during the design process and knew what she wanted the collection to look like from the get-go. "Throughout the last year, the Express team and I were back and forth between Amsterdam and New York designing together," Mirsalehi says. "It was important to me that the collection used high-quality materials because fabric can really make or break a piece of clothing. They really listened to what I wanted out of the collection and ensured my vision came through at each step of the way."
Keep scrolling to shop our favorites from The Express x Negin Mirsalehi Collection below: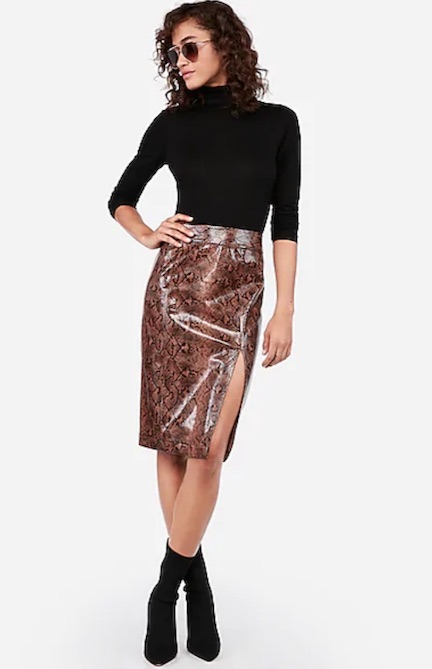 Negin Mirsalehi High Waisted Snakeskin Print (Minus The) Leather Pencil Skirt ($88)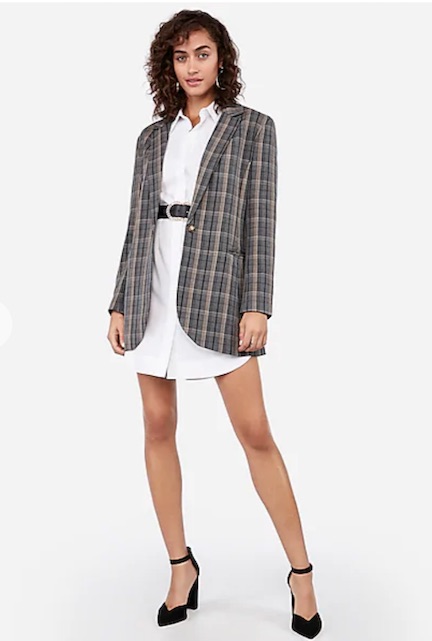 Negin Mirsalehi Plaid Oversized Boyfriend Blazer ($148)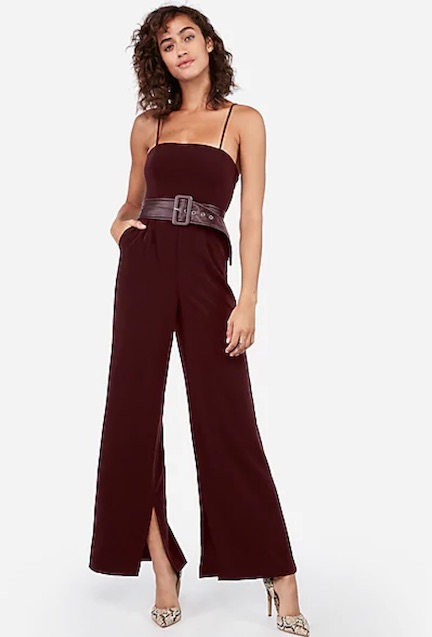 Negin Mirsalehi Belted Wide Leg Jumpsuit ($128)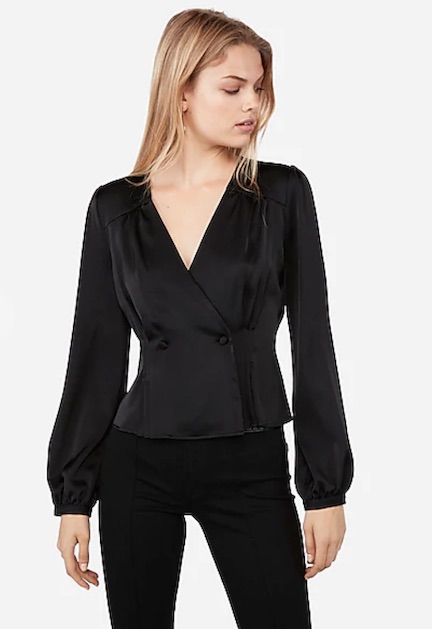 Negin Mirsalehi Satin Button Front Puff Sleeve Top ($79.90)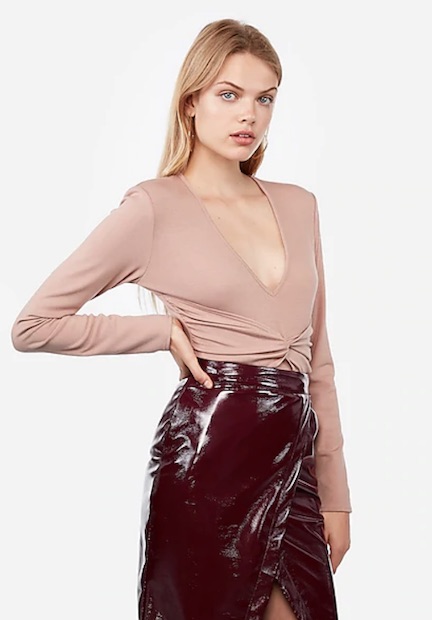 Negin Mirsalehi Twist Front Bodysuit ($59.90)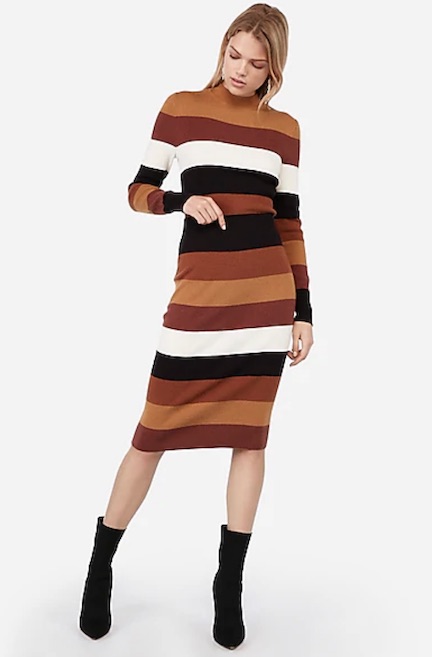 Negin Mirsalehi High Waisted Striped Sweater Pencil Skirt ($69.90)
SheFinds receives commissions for purchases made through the links in this post.