Many people believe it takes hours at a gym to get flat abs. While cardio and strength training (and planks upon planks) will certainly work wonders at building core muscles, there is no denying how important it is to look at the food — and beverages — we are consuming each day.
Bottom line: abs are made in the kitchen. While you're deciding which protein-packed breakfasts, lunches, and dinners to make and scheduling exercise classes into your busy week, don't forget to try this one fat-burning drink you should have before bed if you want a flat stomach.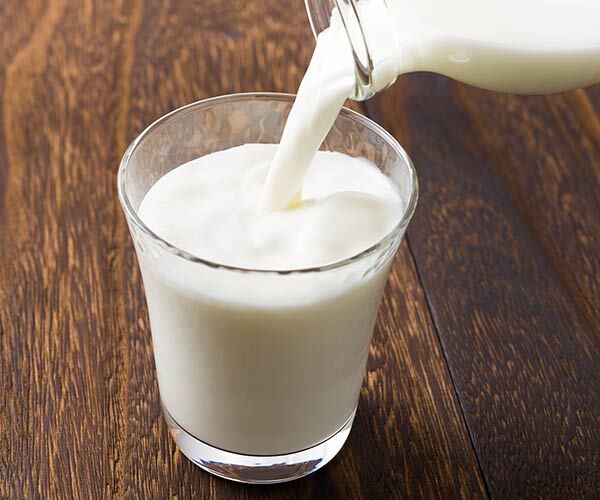 Shutterstock
Milk

It's quite possible that it's been several years (or even decades!) since someone suggested you have a cup of milk before bed, and you probably enjoyed it with a chocolate-chip cookie or two.

Believe it or not, milk is making a comeback in some healthy circles, thanks to a study that showed milk can help you lose weight and burn fat, including stubborn belly fat.

But there's a catch: it has to be full-fat milk, as skim and low-fat varieties do not have the same effect on your body.
Shutterstock
The benefits of milk are two-fold. For starters, what you've been hearing all along about milk at bedtime isn't a myth: it really can make you sleepy — and sleep helps keep your metabolism running at optimum speed and prevents you from overeating the next day. And you're going to love the second benefit: milk can increase muscle tone, which in itself burns fat.
"A glass of milk (warm or not) can help you sleep more soundly, thanks to a healthy dose of tryptophan and calcium," Bridget Murphy, R.D.N., C.D.N., at NYU Langone Medical Center told Women's Health. "And more sleep means less next-day cravings getting in the way of your pounds-dropping goals."

Casein protein found in milk is digested slowly by the body, which could help you build muscle while you sleep. "The result: a faster metabolism and easier weight loss," Murphy said.
Shutterstock
The jury is still out on why full-fat milk is proving to be beneficial when it comes to weight loss and muscle building. One common theory is that full-fat dairy products like milk and butter make you feel fuller faster and for longer periods of time. If you can stay full before bed, there's much less of a chance you'll wake up in the middle of the night craving a snack.

But there's another explanation that could be at work, reports NPR.

"There may be bioactive substances in the milk fat that may be altering our metabolism in a way that helps us utilize the fat and burn it for energy, rather than storing it in our bodies," Greg Miller, executive vice president of the National Dairy Council, told NPR.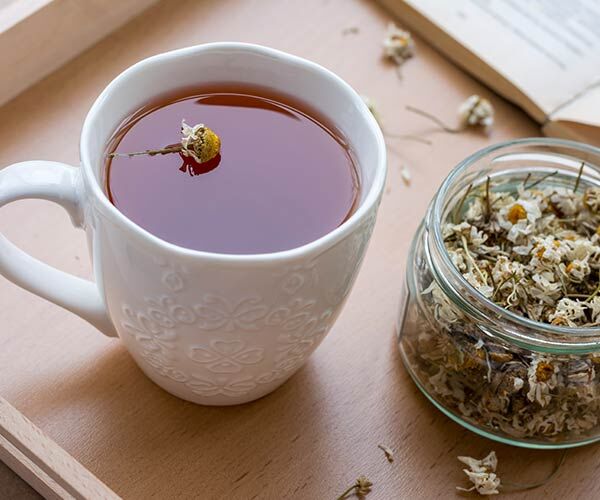 Shutterstock
Depending on your feelings about dairy — and your body's ability to tolerate lactose — this may all be great news or news that inspires little more than a shrug. If you consider yourself part of Group B, you can either swap that cup of milk for a warm cup of chamomile tea, which calms you down, encourages sleep, and has even been linked to weight loss benefits.

Or, if your tummy can handle it, add a tablespoon or two of whole milk to your chamomile tea and reap the benefits of both fat-burning bedtime beverages.