The best way to burn fat fast isn't by starving yourself — in fact, deprivation will simply slow your metabolism own to a snail's pace and prevent fat burning.  You have to eat good foods to burn fat, and protein-rich foods are high up on that list.
Here are four fat-burning proteins you should start eating this week to lose four pounds fast.
Shutterstock
A high-protein diet, combined with weight training and regular exercise, can help you burn fat because building muscle literally burns fat.

"Protein is an important nutrient for weight loss," reports Healthline. "Getting enough can boost your metabolism, reduce your appetite and help you lose body fat without losing muscle."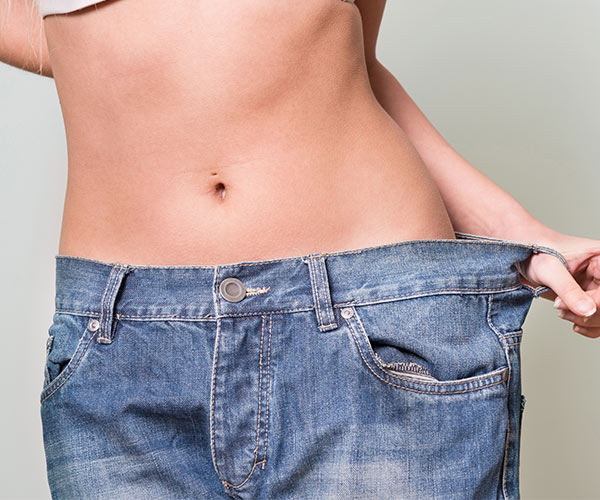 Shutterstock
There are a number of foods that contain protein, but if you're trying to lose weight it always helps to plan your meals and snacks in advance so that you aren't left wondering what to eat, which often leads to poor choices.

Protein decreases your appetite and keeps you fuller for longer, and studies have even shown that people who eat high-protein breakfasts tend to consume fewer calories throughout the day.

Try these four protein-packed foods to help lose weight fast.
Shutterstock
Protein Shakes

They're convenient, simple to make, and perfect for breakfast if you usually struggle to find enough time to cook for yourself on hectic mornings.

There are a variety of protein shake options — whey protein is most common, but soy, rice, and pea are available if you prefer plant-based proteins. Mix yours with nothing but water or almond milk or toss in antioxidant-rich fruits like blueberries and bananas.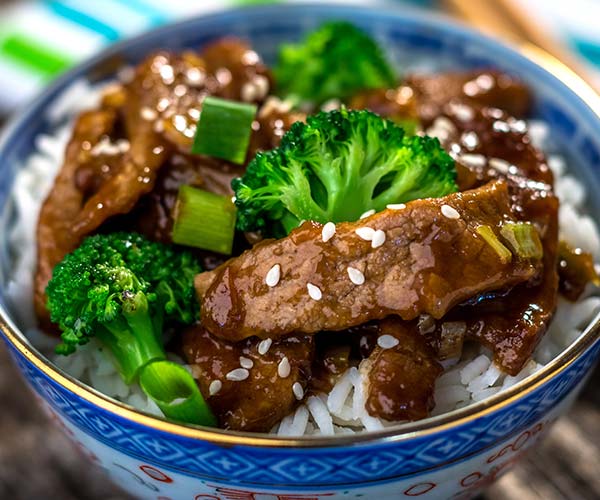 Shutterstock
Lean Meat

Chicken, grass-fed beef, and lean cuts of pork are all excellent choices if you're trying to add more protein to your diet. Stick with grilling, baking, or roasting meats in a healthy fat like olive oil, which is rich in omega-3 fatty acids and equally great for burning fat.
Shutterstock
Nuts and Seeds

They may be high in healthy fats, but nuts and seeds are fantastic additions to any high-protein diet. Just a handful of almonds, walnuts, cashews, flax seeds, or sunflower seeds add texture and crunch to your meal, while also filling you up for longer periods of time and providing a burst of long-lasting energy.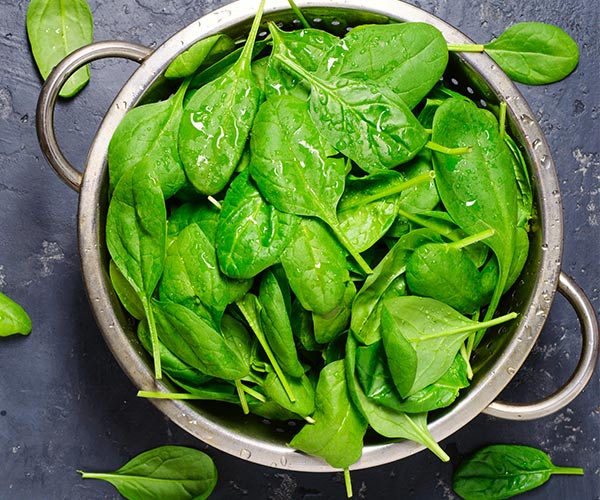 Shutterstock
Spinach

When you choose your veggie sides, be sure to include spinach, which boasts 5 grams of protein and just 41 calories per cup. Spinach is also a powerhouse when it comes to antioxidants, folate, and vitamins.