Father's Day is right around the corner. June 17 will be here before you know it! Have you done your shopping yet? If not, that's okay–you're not alone. Shopping for Father's Day is a major challenge. What do you get for a dad who seemingly has everything he wants (including you has a child, of course)?
Dads are tricky to shop for. Do men get as excited as we do about a new pair of slippers? What about bath stuff? Your guess is as good as ours. To help you narrow down your search and find the perfect gift that will put a smile on dad's face, our editors found some great present options.
There's something for every type of dad on this list. Whether he likes sports, to travel, spend time outdoors, or even just enjoys new clothes.
Shop Our Father's Day Gift Guide
Men's New York Yankees Aaron Judge Replica Jersey ($119.99)
If you're not into sports, just a heads up that baseball season is in full swing. If your dad loves the sport, you can't go wrong with a jersey for his favorite team and player.
These are the perfect shoes for all the outdoor loving dads. Not only are the treads great for hiking but also for boating!
Let's be real, dads love coolers. So why not invest in one that will last them forever. The best part about this one? It has No Sweat technology so it won't leak everywhere.
Men's Baggies™ Shorts - 5" ($55.00)
If your dad is an outdoorsy man, chances are he loves the brand Patagonia. These shorts are perfect for summer as they can be worn in and out of the water with a quick drying technology.
Tommy John Second Skin Crew Neck Tee ($45)
"Whoever said the way to a man's heart is through his stomach was wrong. A way to a man's heart is through Tommy John's uber soft t-shirts. For the dad that has everything, try swapping out his basics for the most comfortable and highest quality shirts. I promise, your dad will love it." --Brianna Peters, E-Commerce Editor
Caspian Leather Boat Shoe ($119.95)
If your dad needs a nice pair of casual shoes, treat him to these leather shoes. He'll love them!
Levi's® Made In The USA 511™ Slim Fit Jeans ($98)
"If your dad is like mine, then he always wears his nice jeans to do work and ends up ruining them. So getting him good denim that he can put aside to have for dinners or parties is key."
--Alisha Stacy, Sales & Marketing Coordinator, Content Contributor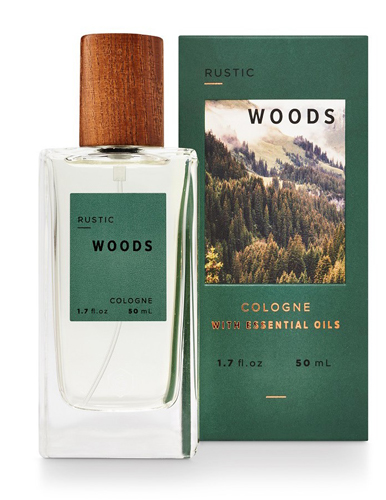 Rustic Woods by Good Chemistry Eau de Parfum Unisex Perfume, 1.7 fl oz. ($24.99)
Dad's always appreciate a new cologne when a holiday comes up. This Good Chemistry scent in Rustic Wood is a fool-proof option that every guy will love.
FootJoy Sport Windshirt ($88)
When looking for the perfect Father's Day gift for your dad, you want to choose something where utility meets quality. That's why this Footjoy windshirt is perfect for your dad to wear around on and off the golf course. It's lightweight and breathable and the perfect layer for any sports outing.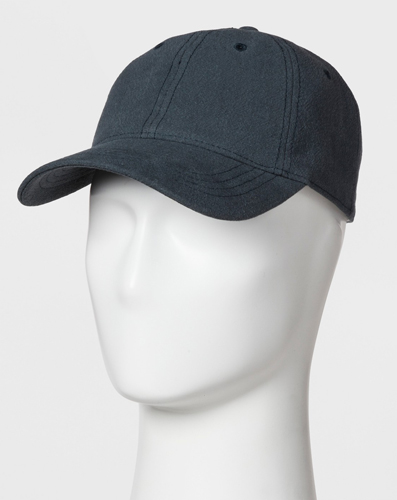 Goodfellow & Co™ Green Men's Curve Brim Baseball Hat ($12.99)
A baseball cap is the one accessory you can guarantee Dad will wear day in and day out this summer.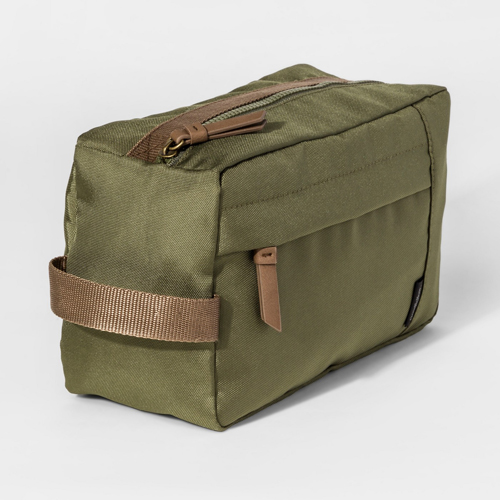 Goodfellow & Co™ Green Toiletry Kit ($14.99)
"Now that my sisters and I are all out of the house, my parents are definitely traveling more so I know that this will come in handy for my dad when packing."
--Emily Belfiore, Editorial Assistant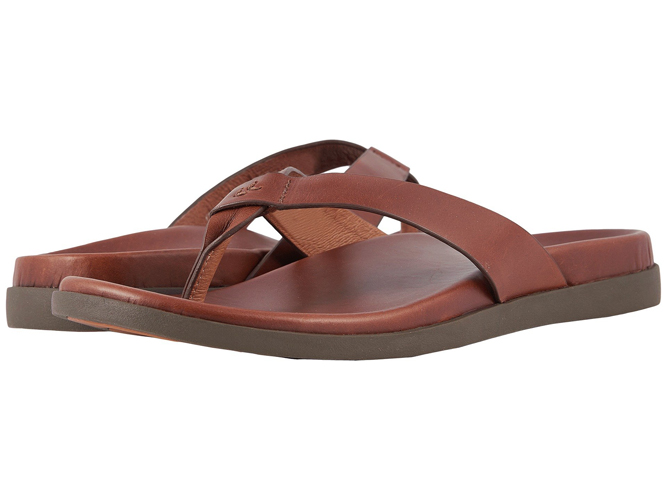 Vionic Elijah ($99.95)
Father's Day falls right at the start of summer so possibly the most useful gift you can get dad is a new pair of quality flip-flops. This leather pair by Vionic is stylish and durable so it will last your dad all through summer.
Tommy John Second Skin Boxer Brief ($34)
Out with the old and in with the new! What better to get dad then quality basics that can replace his current briefs. These are so nice that they'll last forever - your dad won't even know what he was missing before!
Merkury Echelon True Wireless Stereo Earbuds ($39.99)
These are the perfect headphones for dads who love their tech. They'll also make a great gift if your dad's go-to headphones need an upgrade.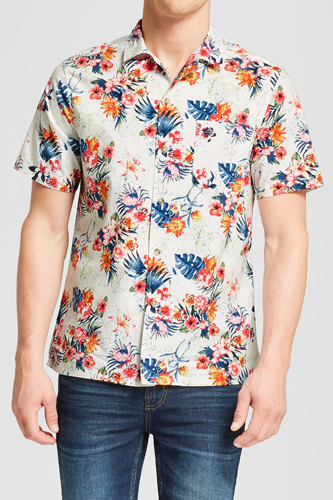 Goodfellow & Co™ Sunbeam Pink Men's Short Sleeve Button-Up Camp Shirt ($19.99)
Can you think of a more "dad shirt" than a tropical print button-up? Picture it now--Dad's grilling at the family barbeque in his most festive summer attire.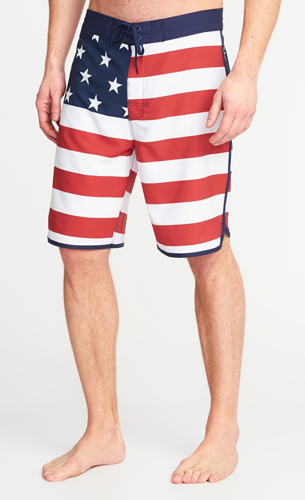 Old Navy Built-In Flex Printed Board Shorts for Men (10") ($17.50)
Father's Day is in June, the 4th of July is shortly after--seems like the perfect buying opportunity for a patriotic-themed swimsuit to me!
FootJoy WeatherSof Golf Glove ($12.99)
There is nothing dads love more than good athletic gear. "My dad isn't retired but with the amount of golf he does, he may as well be. This Footjoy golf glove from Dick's Sporting Goods is comfortable and breathable and the perfect accessory for any golf-loving dad."
--Brianna Peters, E-Commerce Editor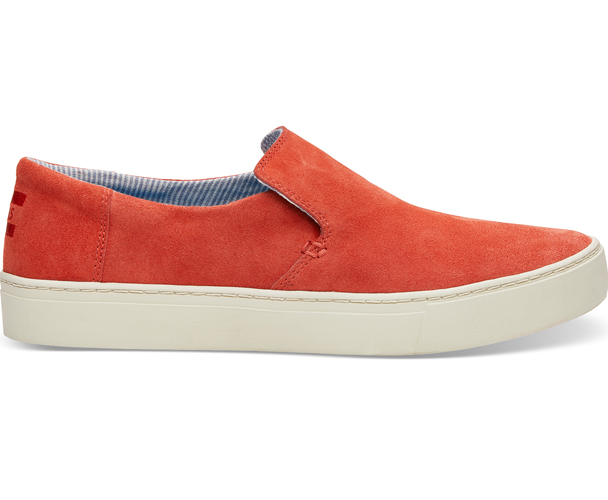 Bonobos X Toms Orange Mens Lomas Slip-Ons ($74.95)
Toms teamed up with Bonobos for this limited-edition footwear line that will surely put a smile on Dad's face. These slip-on sneakers will easily become his go-to summer shoe.
NIVEA Men Soothing After Shave Lotion, 8.1oz ($5.49)
NIVEA Men Shaving Stick, 2.5oz ($5.49)
If your dad is a no-frills kind of guy (or already has everything he wants), get him a practical gift you know he'll use. This shaving duo from NIVEA will make him feel so pampered.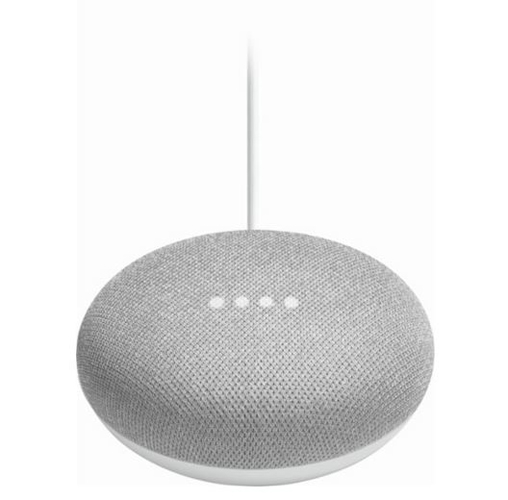 Google Home Mini ($49)
If you can't afford a real personal assistant for dad, what about a mini one? The Google Home Mini is the Google Assitsant your busy dad needs to make his life so much easier. It can help him to everything from tackle his to-do list, enjoy entertainment, or control his smart home.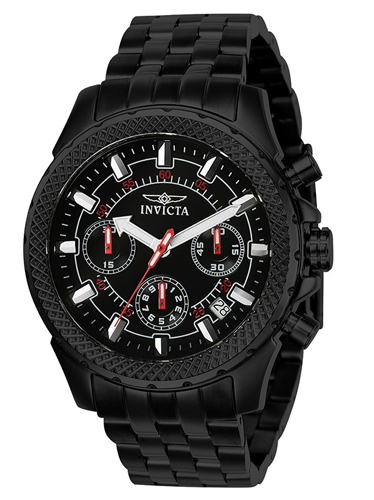 Burlington Invicta Mens Signature Black Chronograph Dress Watch ($79.99)
The options are limited when it comes to dad-approved accessories, but a new dress watch will always be one. A sleek black watch like this black one will match with any ensemble he puts together.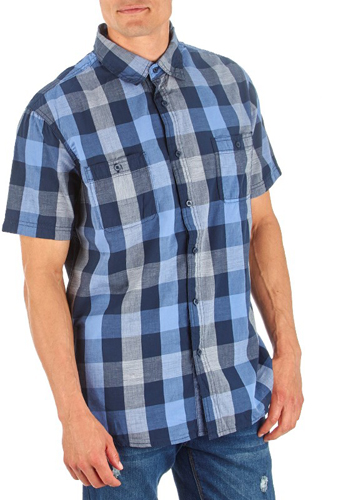 Burlington Classic Fit Plaid Button Down Shirt ($12.99)
If you're truly stumped on what to get your dad for Father's Day, you can't go wrong with a classic button-up shirt. It's so versatile!
IM1 Ireland Men One Faux Wood Texture SunglassesSunglasses ($7.99)
These classic sunglasses pair well with everything and will help keep your dad looking cool and stylish.
Tommy John 360 Sport Ankle Sock ($12)
With socks being the number one clothing item that always tends to get lost, get dad a few pairs of nice sport socks to stack his wardrobe with!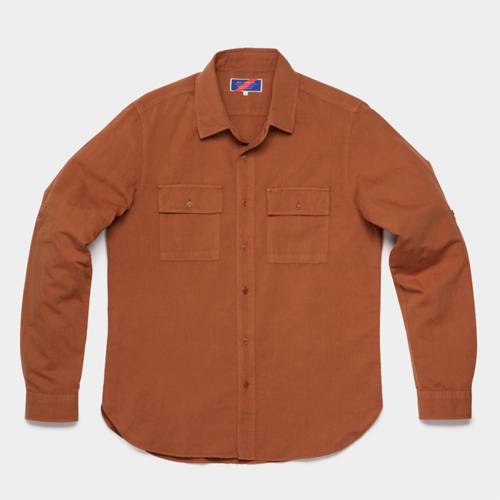 Best Made The Lightweight Workshirt ($128)
"My dad loves tackling home projects and working outdoors. On the weekends, I can always find him in his workshop. I couldn't think of a more perfect gift for him than this quality, lightweight workshirt. It has two chest pockets that can hold small tools or pencils, double needle stitching to make it super durable, and the ability to be transitioned from short to long sleeve. He's never going to want to take it off!"
--Jessica Harrington, Editorial Assistant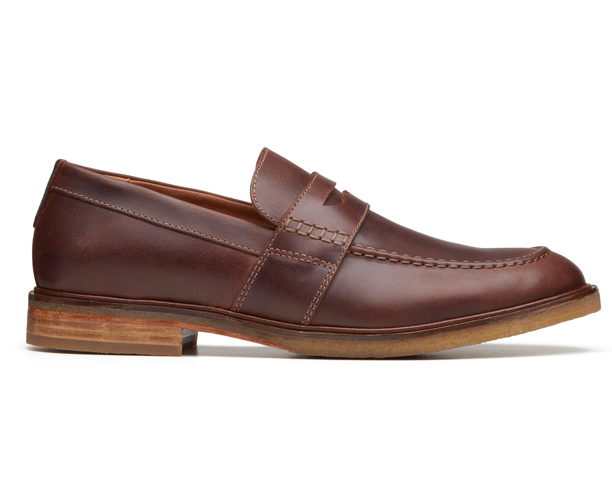 Clarks Clarkdale Flow Mens Shoes Mahogany Leather ($99.99)
Men love new shoes almost as much as women do (okay maybe that's not true, but still), this pair of mahogany penny loafer by Clark will match with everything from dress attire to polos and button-up shirts.
adidas Men's Ultimate365 Golf Shorts ($65)
"These moisture-wicking shorts will save your dad from the summer heat on his next golf outing. The breathable fabric is lightweight, comfortable, and durable so he can wear them again and again."
--Shelby Rodriguez, Creative Manager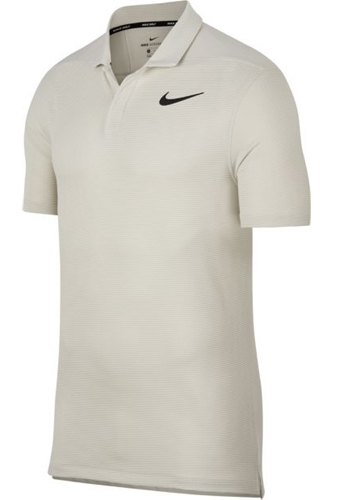 Nike Men's AeroReact Stripe Golf Polo ($90)
This is the perfect shirt for dads who love to golf. The comfortable fabric and subtle stripes make this shirt wearable off the course.
Life Is Good Grateful Dad Tee ($9.99)
Let the world know that your dad's the best with this adorable shirt from Life Is Good. And let's be real, you're not a dad unless you have a shirt from this adorable t-shirt line.
Hot Sox 3pk Shirts And Loafers Socks ($5.00, originally $7.99)
Dads LOVE a good pair of dress socks. Give him some stylish options with this pack of statement-making socks from Hot Sox.
SheFinds receives commissions for purchases made through the links in this post.