Every makeup wearer knows that foundation is a beauty essential. Not only does it create the foundation for your glam, but it also provides the coverage you need to keep your complexion looking even, poreless, and flawless.
But a foundation can only do its job if it's the right formula for your skin. Otherwise, you're left with a cakey, patchy finish that can ruin your entire look. That's why it's imperative that you use a good foundation–and a good primer, too!
There are plenty of foundations out there, but none of them work as well as Make Up For Ever's Ultra HD Invisible Cover Foundation. This fan-favorite formula offers medium-to-full coverage and is available in 40 different shades, making it the perfect foundation for a variety of different skin tones!
Oh, and did we mention that it has a 5-star rating at Sephora?! That's how you know it's a good product!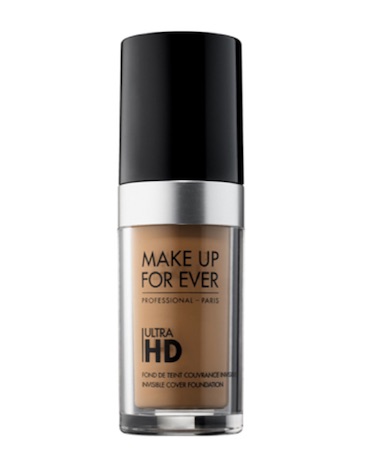 Make Up For Ever Ultra HD Invisible Cover Foundation ($43)
People love this foundation because it makes the skin look 100% flawless without weighing it down. It's lightweight and has a weightless, second-skin feel that makes it comfortable to wear, while also ensuring it stays put.
It's also formulated to keep the skin hydrated and nourished, so you don't have to worry about flaky dry patches if you've got dry skin! Oh, and did we mention that it's designed to help you get the perfect selfie every time? It uses 4K technology to ensure that this innovative foundation will look completely natural on camera—and to the naked eye.
"My goal was to cope with the new 4k technology while keeping the main benefits of HD Foundation. Ultra HD Foundation had to meet the perfection needs of pros as well as the everyday needs of all women," according to Dany Sanz, MAKE UP FOR EVER Founder and Creative Director.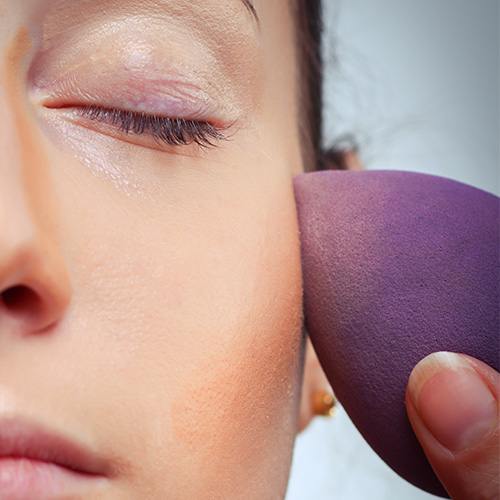 Here's what people are saying about it:
"I've been using makeup forever, forever. I'm happy with this new formula. It really hides any imperfections without looking cakey. I finish it off with a Make Up For Ever powder and my face looks flawless." -619chels2010
"This foundation is perfect, it gives the appearance of being natural and not looking like you have any makeup on. I highly recommend this." - berrios11

"This is the best foundation that I've ever tried. I've tried so many foundations but never found one that I wanted to stick with except this one. It also probably is the closest I've ever come to finding a perfect match for my skin. I have very fair skin so it can be difficult. Another thing that's nice is how buildable it is. I can put on just enough to feel confident or go all out and it still looks flawless." - LeilaVirginia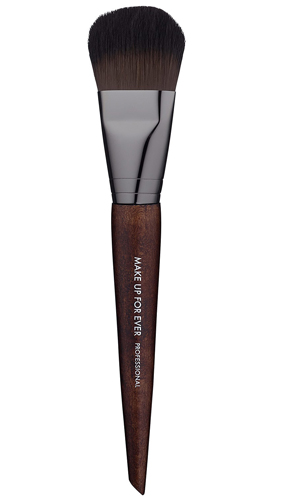 Make Up For Ever 108 Large Foundation Brush ($36)
A good foundation is nothing without a good foundation brush. Make sure you pair the Ultra HD foundation with this amazing brush to get the perfect glam every time!
Photo: Shutterstock
SheFinds receives commissions for purchases made through the links in this post.