Healthy hair is the result of a healthy hair care routine, and no routine is complete without a leave-in conditioner. These innovative products are designed to penetrate deep into the strands and provide additional moisture. Some even offer environmental protection and can help tame frizz and improve curl elasticity, helping you get your best hair ever.
But this is only the case when your leave-in conditioner is formulated with the right ingredients for your hair. Enter Function of Beauty, a hair care brand that uses an original algorithm powered by a detailed hair quiz to determine the ingredients that match your hair type and concerns to create unique shampoo and conditioner combinations. The brand is expanding its offerings and just launched its new Leave-In Treatment, a revolutionary, customized leave-in that targets your individual hair needs.
Shutterstock
"When used in addition to your customized shampoo and conditioner, leave-in treatment can help smooth, hydrate, and protect your hair in ways that in-shower products can't, making it a necessary third step in your daily hair care routine," according to the brand.
The new Leave-In Treatment can be purchased as an add-on when you buy your customized Function of Beauty Shampoo and Conditioner. The Leave-In will be designed using the answers from your hair profile and quiz.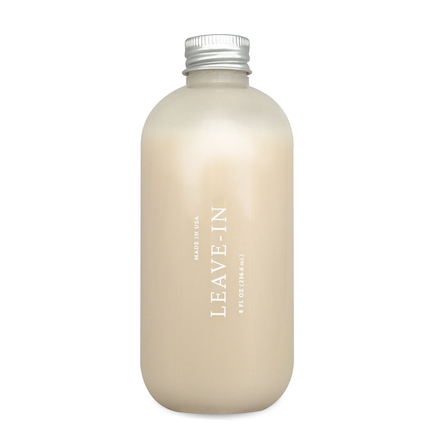 Function of Beauty
TRY IT: Function of Beauty Leave-In Treatment ($18)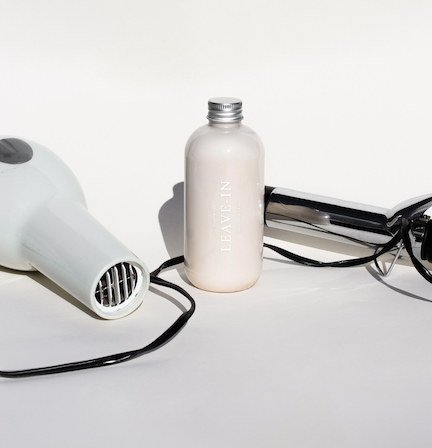 Function of Beauty
By using Function of Beauty's industry-leading algorithm, the new Leave-In Treatment will be able to address any combination of these common hair care goals and concerns:
Deep Condition
Replenish Hair
Fix Split Ends
Hydrate
Straighten
Volumize
Color Protection
Thermal Protection
Shine
Anti-Frizz
Curl Definition
Shutterstock
How To Use The Function Of Beauty Leave-In Treatment:
Wet hair application: Air dry for a natural texture look or blow dry with a round brush to create extra body and volume.
Dry hair application: Flat iron to smooth and polish hair ends or use a curling iron to create beach waves.
Re-style: Re-wet hair and apply your leave-in treatment to refresh your hairstyle.
Suggested Usage:
Short hair: 1-2 pumps.
Medium length: 2-3 pumps.
Long hair: 4 or more pumps.
Shutterstock
Function Of Beauty Review
What I Thought:
As someone with frizzy hair that doesn't like to heat style my hair, a leave-in conditioner is a must in my hair care routine. I've been on the hunt for an effective leave-in conditioner for quite some time now and could never really find a formula that didn't fall short, which is what led me to Function of Beauty.
My main concerns were that the Leave-In Treatment stops frizz, provides extra moisture, and helps add a healthy shine. Thankfully, the product delivered! I find that my hair is significantly less frizzy after using the leave-in--especially when used after my Function of Beauty Shampoo and Conditioner--and that my strands are significantly softer and shinier.
The formula is also lightweight and feels silky-smooth in my hair; it doesn't feel like it's weighing down my hair or just sitting on top of my hair.
I definitely recommend giving it a try if you feel like your go-to leave-in conditioner isn't addressing all of your hair needs.