Gigi Hadid is #outfitgoals in human form. She steps out in cool model-off-duty looks at least once a day, and sometimes she blesses us with a few outfit changes in under 24 hours. We're *so* lucky!
One reason we keep following Gigi's style is that she rarely repeats anything, so it's exciting to see what new piece she'll wear. Except when it comes to shoes. She has a few go-to pairs of sneakers, booties, and flats that she pairs with everything. Find out which shoes Gigi wears over and over again--->
[Photos: Splash News]
Tony Bianco Diddy Bootie
As we've pointed out before, Gigi practically lives in Tony Bianco Diddy Booties. She favors the tan style but has also tried black velvet.
She even wore them on a warmer day with Bermuda shorts. Sidebar: Do I need Bermuda shorts now that they are Hadid-approved...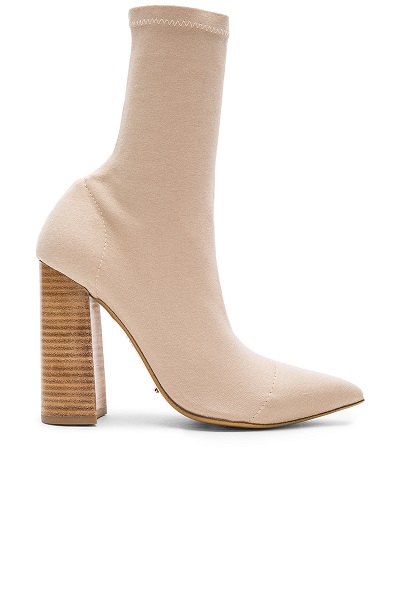 Tony Bianco Diddy Bootie ($120)
Adidas Superstar Sneakers
When Gigi isn't wearing heels for work, she's almost always in comfy sneakers. Can't blame the girl. Typically she opts for the sleek adidas Superstar Sneakers for her off-duty look.
The shell toe sneakers that were first popular in the '90s have experienced a revival the past few years, and it's no surprise that Hadid is one of the reasons why.
She wears the sneakers everywhere! New York, Paris, Disneyland, the list goes on.
adidas Superstar Sneakers ($79.95)
When sneakers just don't do it for Gigi comfort-wise, she goes for literal slippers with Gucci's shearling-lined backless loafers.
Gucci Horsebit-detailed Shearling-lined Leather Slippers ($995)
Gigi recently became a spokeswoman for Reebok, so it's no surprise she wears their sneakers on the reg. There's one pair she's particularly fond of, though: Reebok Lifestyle CL Leather.
The chunky white sneakers are such a '90s throwback, but Gigi always makes them look current with pieces like ripped jeans and duster coats.
This pair is definitely her favorite from the Reebok line!
Reebok Lifestyle CL Leather CTM R13 ($60)
SheFinds receives commissions for purchases made through the links in this post.