Talk about a powerhouse of women! Our girl Jennifer Lopez, Cardi B, Lizzo, Constance Wu, Keke Palmer, and Lili Reinhart headline the summer hit "Hustlers". Need a group costume for you and your girls? Try these easy DIY "Hustlers" Halloween costume looks for you and your crew.
"Hustlers" is based on a true-life story about a group of exotic dancers taking control of their lives and while trying to take care of their families. Wall Street was going to get a bailout in 2008—where was theirs? Well, they decided to profit off their clients in a not-so-legal manner. How they did it was a question for the courts. All we want to know is how to get the same looks these divas sport in the movie.  For us, that's a no brainer…we are looking at you, Jennifer Lopez!
The mid to late 2000s was the inspiration for the fashion in Hustlers. Chief Costume Designer, Mitchell Travis, looked to the likes of Paris Hilton, Nicole Richie, Snooki, J-Wow, and even J-Lo herself for style ideas. Who didn't own a Juicy Couture velour tracksuit back in the day? Maybe you still have one—time to pull that bad boy out of the closet! If you don't own any Juicy Couture pieces, no worries. Here are some budget alternatives to achieve the "Hustlers" look for Halloween without having to actually dress as an exotic dancer!
1. Black Track Suit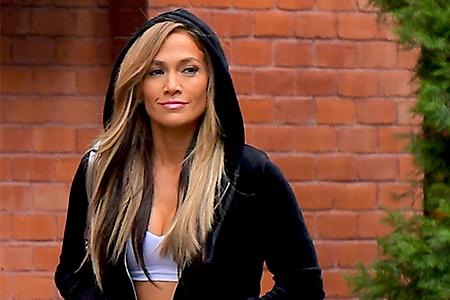 Welcome back Juicy Couture, faux fur, pleather pants, and rhinestones! We are here for it! Now, when the girls were not working their shifts, they were sporting everything we loved about 2005-2008. Let's get your Hustler's crew on with this casual look.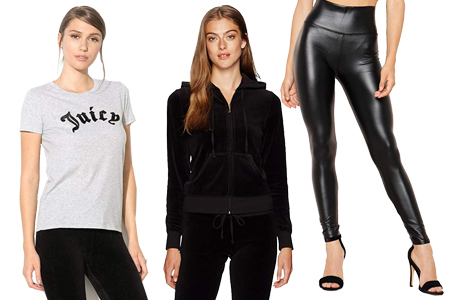 How to DIY It:
This basic Juicy Couture Women's Classic Tee ($20.29) looks smokin' hot with a pair of Faux Leather Black Leggings ($12.99 – $19.99). Slip-on a  Juicy Couture Women's Velour Robertson Jacket ($37.99) and pair of black heels and you are ready to rock this sexy, comfy look.
2. Faux Fur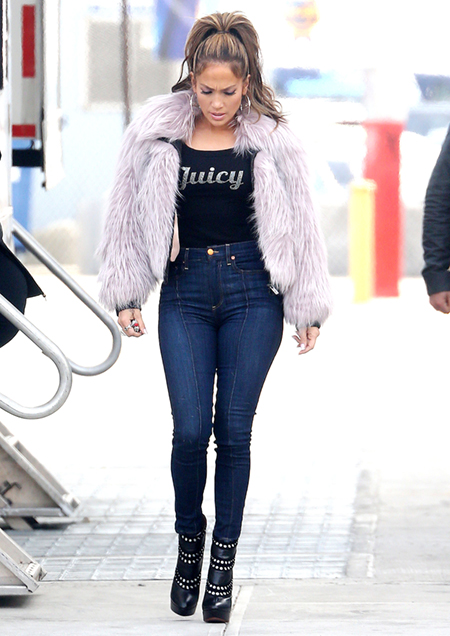 If you want something a bit more glamorous, but still comfortable, grab a pair of skinny jeans and try this look.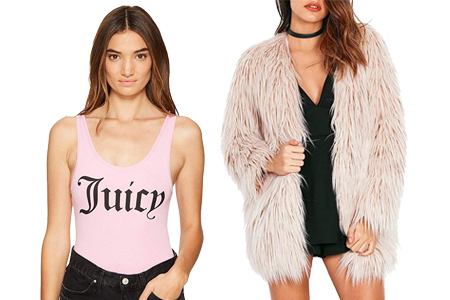 The outfit is a little bit glam and sexy. Grab this Juicy Couture Womens Juicy Graphic Scoop Neck Bodysuit ($14.99) and wear it with your favorite skinny jeans and heeled boots. Top it off with a pink Faux Fur Coat ($44.99). It's simple, inexpensive, and stylish–perfect of after Halloween too!
3.  Body Con Dress
How about the Ramona mini dress with those safety pin embellishments? So hot! Check out this budget-friendly body con dress.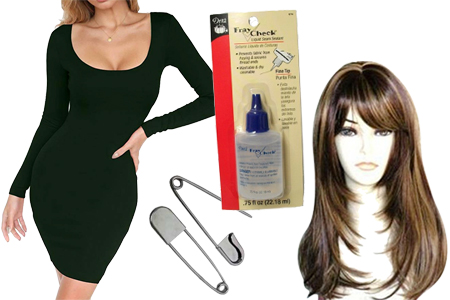 How to DIY It:
Cut your own v-neck and slit in this Body Con Dress ($13.96), add some fray away (which every woman should have on hand anyway) an insert the Jumbo Safety Pins ($11.99). Top it off with Wig with Highlights ($19.99)and sexy heels.
4. Other Accessories
These Hustlers essentials go with any of the looks.  Mix and match them to accessorize any of the above looks.
Lack the long locks of the Hustlers crew? No worries–grab this Ponytail Extension ($10.49) for instant hair envy. Large Gold Hoops ($7.99) is a Hustlers staple and these rockin' Rhinestone High Top Sneakers Hidden Wedge Heel ($33.99) are perfect for those who want to skip the heels.
SheFinds receives commissions for purchases made through the links in this post.