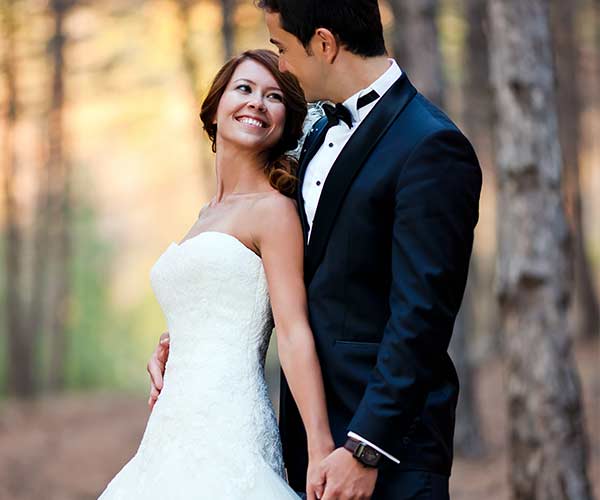 Getting married in the morning or early afternoon? Planning a daytime wedding requires different planning in certain areas than an evening event. Luckily, we've gathered some expert tips that will help you put together your daytime vows without breaking a sweat.
[Photos: Shutterstock]
Remember You'll Be Starting Early
If you're planning a late morning or early afternoon wedding, that means you'll have to get up super early to make sure you're ready on time. This can be a problem if the morning isn't typically your favorite time of day, says Tasha Bracken of SD Events.
"It's very likely that you'll be struggling right off bat having to wake up around 5am to start hair and makeup," she says.
It Can Still Get Expensive
Daytime weddings don't necessarily mean less expensive, says Cristen Faherty of Cristen & Co.
"It all depends on your location, the length of your wedding, what you want your day to look and feel like (those details add up!) and the type of food you bring in," she says. "I've done brunch weddings in the past for couples with a guest count around 40 people and have spent upwards to $25-$30K."
Plan For Weather Changes
When planning a daytime wedding, weather is always something to consider. For example, you're going to have to have a back-up plan for rain or extreme heat, says Brian Worley of Bold Events.
Hire The Right Photographer
Make sure you hire a photographer who knows how to handle daylight and natural light, says Kim Sayatovic of Belladeux Event Design.. "Many wedding photographers are amazing at any light they shoot in, but there are also some that are used to shooting in churches and venues with low lighting. Make sure they show you images from a daytime wedding to make sure the style matches what you want."
It Doesn't Have To Be Casual
Don't let the time of day throw you off -- you can still have a formal event if your ceremony begins at noon, says Keith Phillips of Classic Photographers.
"It won't be a black-tie affair but you don't have to relegate yourself to a casual celebration either. Let your invitations speak for themselves and go for a more formal look to give your guests a clear indication of the tone," he says.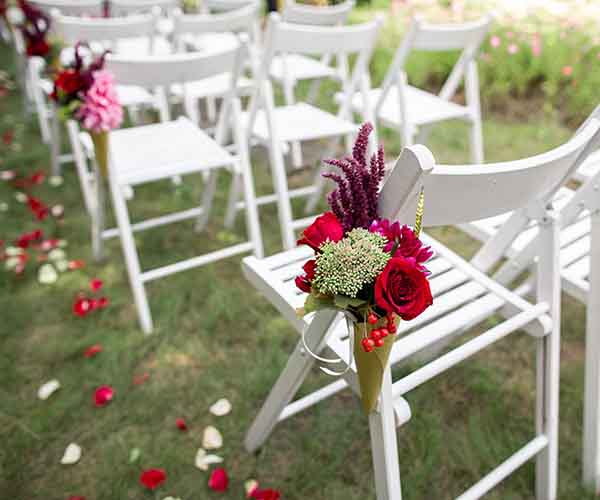 Add Some Color
"When we design evening weddings, we are able to use lighting to tell a story and really transform a space," says Worley. "Daytime weddings do not have that luxury, so I always say that color should be your light or your electricity. Color can brighten up a drab space and can really change the atmosphere of your wedding."
Extra Entertainment Is A Must
"It's hard to get people to dance in broad daylight, so do yourself a favor and don't put your guests in that awkward position," says Holly Patton Olsen of Perfectly Posh Events. "Rather than dancing, think of other entertainment options that can keep guests engaged and having fun. Lawn games are always a popular daytime activity but I love incorporating unexpected activities, such as a miniature golf course in the reception space or a miniature petting zoo if it's an outdoor venue."
Music Is A MUST
Still, don't skip the music just because you think guests won't dance during the day. "They may be less inclined, but it's best to still give them the option," says Phillips. "Consider a jazz ensemble or acoustic guitar player if you'd like something lower key."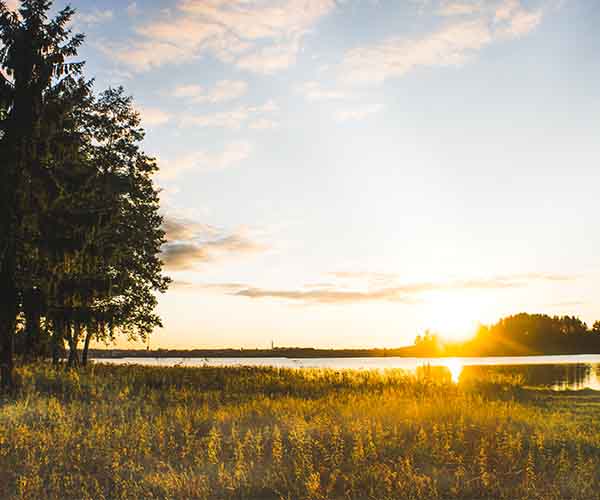 The Sun Will Have A Direct Impact
"Make note of what time the sun rises and sets," says Sayatovic. "This will affect which direction you face for your vows. No one wants to be blinded by the sun and have a million back lit photographs on their wedding day."
Plan For Your Guests' Comfort
If you are getting married outside in the middle of summer, hand out umbrellas, fans, and even bottles of water to keep your guests happy--and hydrated!
You Still Need An Open Bar
While people might not drink as much during the day, you should still offer your guests alcohol at the wedding. While you don't need a fully stocked open bar, you want to have enough choices of beer, wine and liquor to satisfy all of your guests.
You Still Have To Feed Your Guests
Think you don't have to feed your guests a full meal if you're having a daytime wedding? Wrong!
"A continental breakfast won't cut it, especially if drinking is involved," says Bracken. "You should be prepared to provide a full meal as you typically would at a more 'traditional' wedding time."
Consider Brunch
Hosting a daytime wedding can be an awesome way to serve brunch foods and cocktails instead of a heavier lunch or dinner option, says Sayatovic.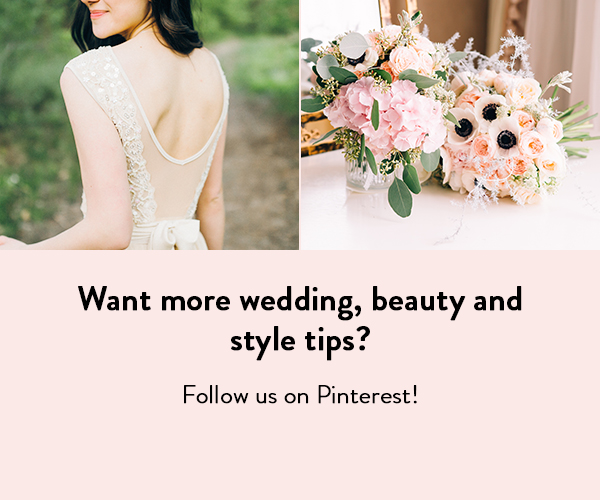 Want more wedding tips and advice? Follow SheFinds on Pinterest!