Sometimes, no matter how hard you try to make it to the gym every day after work and eat your salads for lunch, the weight just refuses to come off. It can be a combination of things that affects your ability to lose weight.
Genetics, poor lifestyle choices, and other external and internal factors all play a role. In some cases, even after you've lost a lot of weight, those last 4 or 5 pounds just won't seem to come off. When that happens, sometimes your body needs a supplement to help speed things along.
Dietary supplements can help supplement nutrients that are missing from your diet, increase your metabolism, decrease inflammation, and slim down your waistline. If you're trying to lose weight, try adding these four supplements into your daily routine.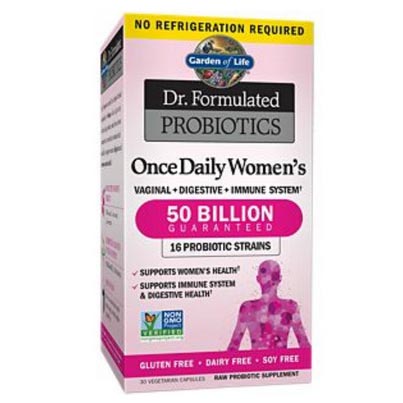 Garden of Life Dr. Formulated Probiotic Once Daily Women's 50 Billion ($34.99)
1. Probiotics
There is good bacteria and bad bacteria that is in your gut. The good bacteria is needed for digestion but sometimes our body gets backed up. A Canadian study found that overweight women who took probiotic pills for 12 weeks lost weight and continued to shed pounds, even after they stopped taking the supplement. The researchers suspect it's from the probiotics making intestinal walls less permeable.
Zhou Nutrition Green Tea Extract ($22.99)
2. Green Tea
A clinical study of more than 100 women with belly fat found that drinking green tea for 12 weeks significantly reduced their waist circumference. Green tea is also great for soothing inflammation in the stomach. "Green tea contains the compound EGCG, a catechin, which shines as an anti-inflammatory superstar thanks to its proven effects on a wide-ranging spectrum of conditions and diseases," says Rachel Swanson, a RDN at Lifespan Medicine. "Sipping on a beverage like green tea has the ability to raise your metabolic rate, too, allowing you to burn more calories."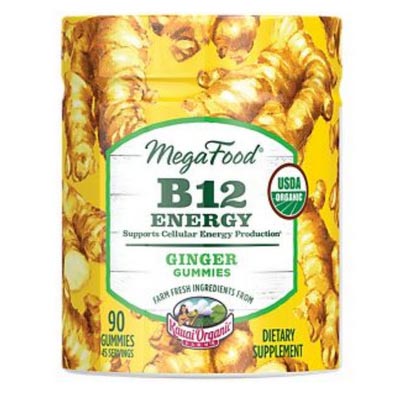 Megafood B12 Energy Ginger ($22.99)
3. Ginger
Ginger is a great ingredient to incorporate into your diet for weight loss. This sweet and spicy, anti-inflammatory food aids digestion and helps metabolize excess fat. "Ginger also decreases hunger and bloating," says Dr. Marizelle Arce, a naturopathic physician.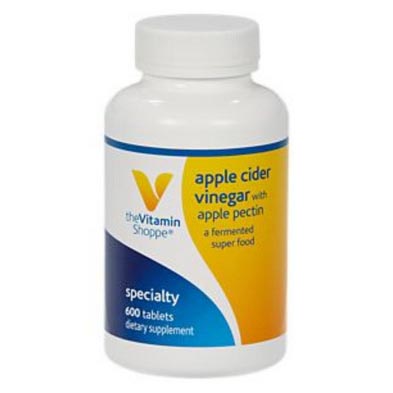 The Vitamin Shoppe Apple Cider Vinegar With Apple Pectin ($17.99)
4. Apple Cider Vinegar
Many people swear by drinking apple cider vinegar to help with weight loss, so taking a supplement could work just as well. The acetic acid suppresses hunger and keeps you feeling full after meals. It also stimulates weight loss and helps to maintain consistent levels of blood sugar. "Apple cider vinegar is a fermented food that aids digestion and promotes the growth of healthy gut flora," says Dr. Lisa Davis, chief nutrition officer at Terra's Kitchen. "Preliminary evidence also suggests that it may help with fat loss." Having a healthy gut with friendly flora can reduce inflammation and improve digestion.
SheFinds receives commissions for purchases made through the links in this post.