The best way to take care of your heart is with a healthy lifestyle. In addition to cardiovascular exercise, a healthy diet is a must. Eating larger portions of low-calorie, nutrient-rich foods can shape up your diet as well as your heart and waistline. Try one of these heart-healthy slow cooker recipes this week for dinner.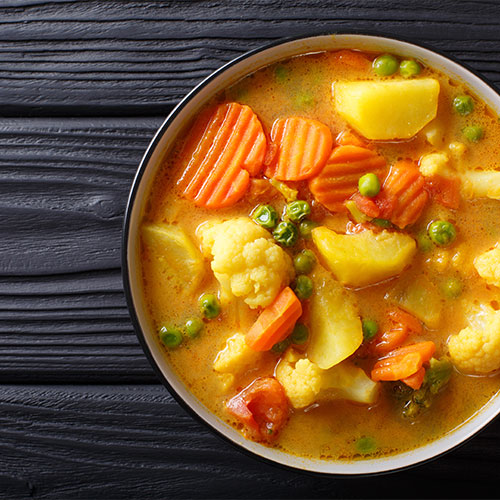 This cozy, spiced-up dish has both flavor and convenience. Normally, curries are full of fat which helps give them their creamy texture. This healthy version uses low-fat coconut milk and plain yogurt that will give you that full flavor feeling without all the unhealthy fats.
You'll need:
Canola oil
Onion
Garlic
Coriander
Cinnamon
Ginger
Turmeric
Cayenne pepper
Tomato paste
Garbanzo beans or chickpeas
Sweet potatoes
Cauliflower florets
Carrots
Tomatoes
Chicken broth
Light coconut milk
Pepper
Salt
Cilantro
Brown rice
Lime wedges
Plain yogurt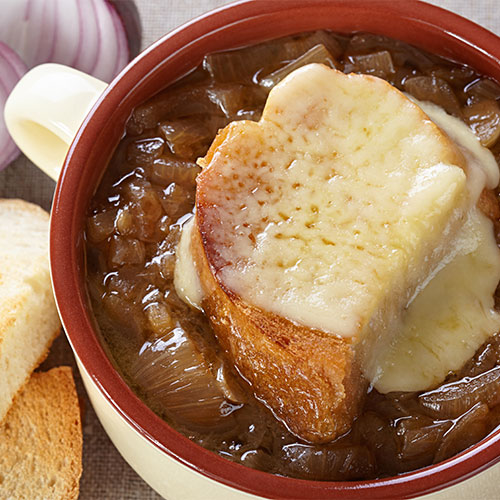 This bistro favorite gets a healthy make-over for this slow cooker version. The dish features two types of onions that are caramelized for hours before adding a sherry-spiked broth. Serve with a crusty slice of baguette and low-fat cheese—you won't miss the extra calories!
You'll need:
Butter
Extra-virgin olive oil
Fresh thyme
Garlic
Bay leaf
Yellow onions
Red onions
Salt
Pepper
Beef broth
Dry sherry
Baguette
Gruyère or Swiss cheese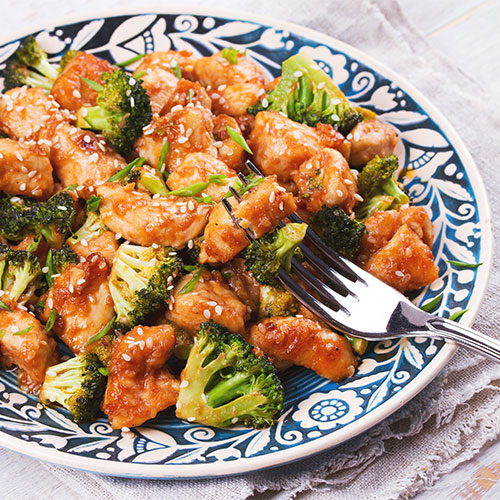 Slow Cooker Honey Garlic Chicken
Just because you are watching your heart health and weight doesn't mean you have to miss out on Chinese takeout. This healthy version of honey garlic chicken features a sweet, sticky sauce made of healthy, natural ingredients. Serve with brown rice or cauliflower rice for an extra dose of heart-healthy fiber.
You'll need:
Boneless, skinless chicken thighs
Low-sodium soy sauce
Honey
Tomato paste
Chili paste
Garlic
Rice vinegar
Cornstarch
Brown rice, quinoa, or cauliflower rice
Toasted sesame seeds
Green onion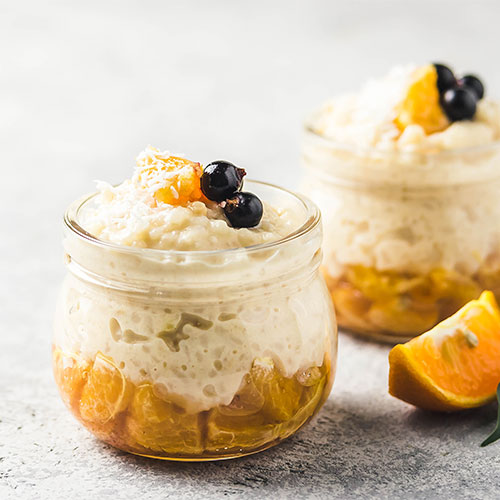 Slow-Cooker Coconut Brown Rice Pudding
Just because you are watching your waistline and your heart health doesn't mean you can't have dessert. Rice pudding is normally full of fat, but this lightened up version uses light coconut milk, coconut water and fiber-rich brown rice. Don't worry—it's not light on flavor! Serve with dried fruits, toasted nuts, shredded coconut and seeds for added fiber and taste.
You'll need:
Coconut water
Lite coconut milk
Sugar
Vanilla extract
Kosher salt
Short grain brown rice
Unsalted butter
Lime zest