Sometimes you just need to say it out loud.
After years of back-and-forth drama, Kourtney and Scott are finally done--for good. "We are never getting back together," Kourtney told her ex on a disastrous family vacation to Costa Rica. The conversation, which was taped for KUTWK, comes on the heels of Scott's admission that he has a "horrible" sex addiction and is "f***ed up." It's the final nail in the coffin for these two. Any hope for reconciliation by fans is totally squashed. And so devastating for their three young children!
And to further prove that she's totally moved on, Kourtney is now rumored to be dating former boxer and model Younes Bendjima. We wish her the best!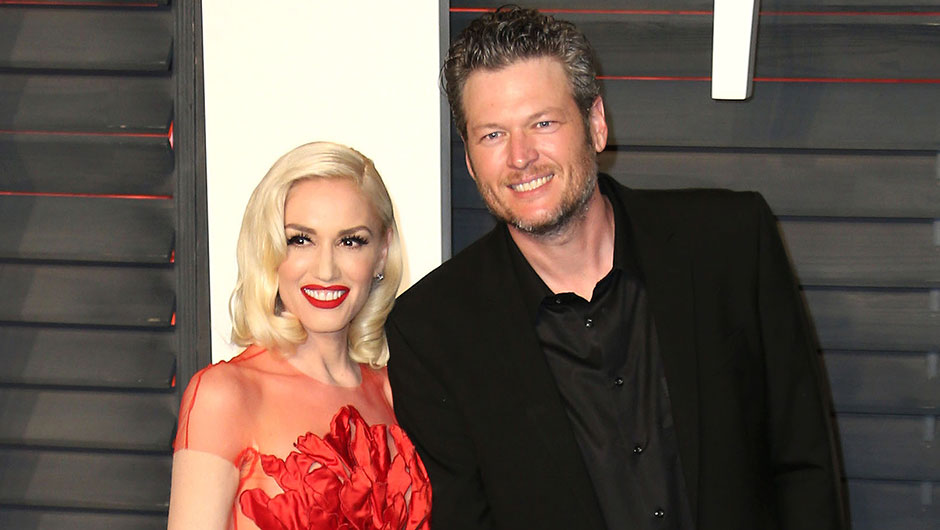 The Gwen Stefani-Blake Shelton breakup rumor mill has been in overdrive as of late.
First, there was that incident a few weeks ago when Stefani flirted with The Voice contestant Chris Blue. While everyone seemed to laugh it off on camera, there was reportedly tension backstage between the couple.
Just a few days later, Life & Style reported that Stefani and Shelton's different lifestyles finally caught up with them and that their relationship was on the rocks. "[They've] been on the fast track to marriage and babies, but all talk of getting married or having a baby has stopped," an insider told the magazine. "They just live two completely different lifestyles and now it's humiliating for Gwen to admit the relationship is done."
Eek! So what's really going on with one of our fave Hollywood couples?!?
Well, considering the pair just celebrated Easter together with her three sons, and all seems well on the recent live episodes of The Voice, we call B.S. on these breakup rumors. She also just uploaded a snap of the two to Instagram only hours ago, so it looks like the couple is going strong!
[Photo: Splash News]
Mariah Carey and Bryan Tanaka have split after 5 months of dating, according to TMZ.
The pop star reportedly ended things with the 33-year-old backup dancer because of his spending habits and jealousy over her relationship with ex-husband Nick Cannon.
Tanaka would "lash back" at Carey and her friendship with Cannon by flirting with other women in front of her face. The final straw came last month when Carey and Cannon attended the Nickelodeon Kids' Choice Awards with their twins, Moroccon and Monroe. Tanaka felt "disrespected" by the display and demanded Carey come home durinng the event.
The pair first got together in season one of Carey's E! docu-series, Mariah's World, as her engagement to billionaire James Packer was falling apart. Carey confirmed her romance with Tanaka in an interview with the Associated Press in February 2017.
[Photos: Splash News]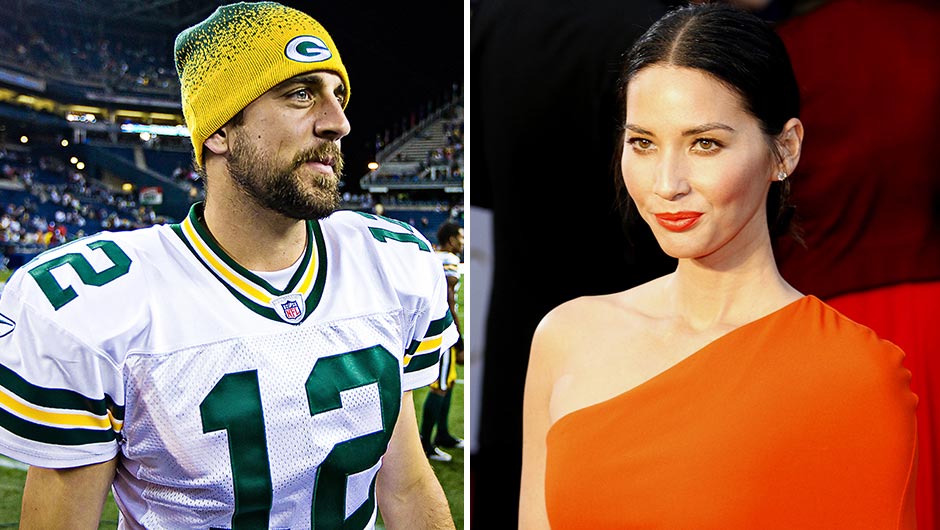 It's over for Olivia Munn and Green Bay Packers quarterback Aaron Rodgers. Multiple sources confirm to Us Weekly that the couple of three years have split.
The breakup comes as a surprise, considering the two were rumored to be engaged just a few months ago. However, the rift between Aaron and his family, which includes younger brother Jordan Rodgers of Bachelorette fame, came into the spotlight in mid-2016 when Jordan was competing on the reality show. While Aaron has been estranged from the family since 2014, the sudden attention on the strained relationship could be a factor, especially since Munn was rumored to be a cause of the family tension. Sad. We wish them and their families the best!
[Photos: Splash News]
It's over (again) for Kylie Jenner and Tyga. Multiple reports claim the couple of over a year has broken up again and this time, it's for good.
According to Media Take Out, the rapper's irresponsibility with money was a factor and Kylie, as a grown woman (she's 19), could not stand it anymore. "Kylie felt that Tyga was taking advantage of her [financially]. Also she's growing into a woman, and needed to make some changes in her life," the source revealed. Kylie's "completely moved on." Well, good for her!
Also, this news broke the day that season 13 of Keeping Up with The Kardashians premiered... so let's just keep that little factoid in our brains.
[Photos: Splash News]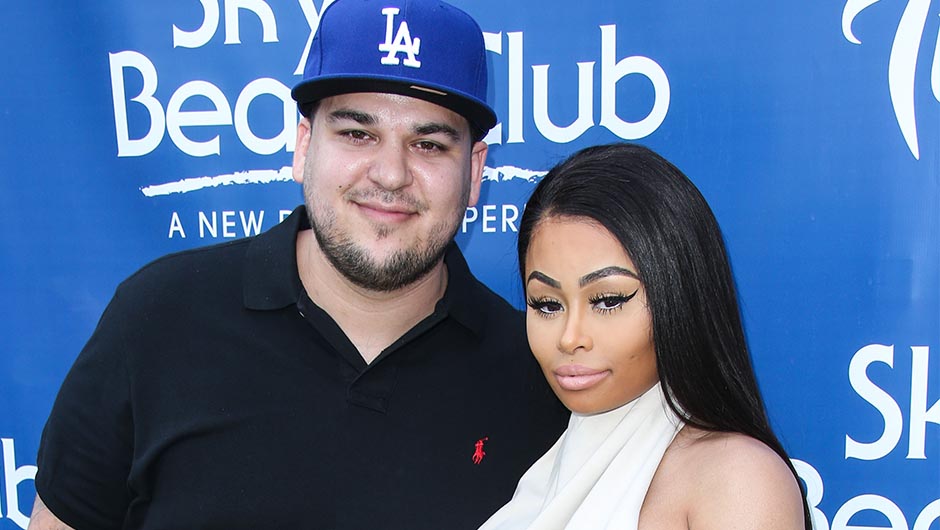 Over the weekend, Rob Kardashian and Blac Chyna, who welcomed their first child just last month, called it quits. Kardashian announced the split on Snapchat, and also posted the video to Instagram. "Chyna took the baby, took the whole nursery we built, and and Chyna took everything that we built for the nursery for the baby Dream," he said.
Earlier that day, Chyna's Instagram was hacked. "I no longer am with Rob," the hacker wrote. "I left him and took the baby and did not even let him know."
The hacker also shared screenshots of text messages between Chyna and her lawyer, revealing her plans to trademark the Kardashian name after her wedding in July 2017.

Rob also posted a response to the hacking on his Instagram, writing, "Sorry to be so open but I'm not feeling so good after seeing @blacchyna messages about me and what her plans were," he wrote. "I have never been this heartbroken in my life. I don't mind being so open or if anyone thinks I'm being weak but I don't play when it comes to Family and Chyna was my Family and thought we were getting married. I treated her as a Queen. My baby girl is 1 month old and Chyna took her and left this beautiful home that I just bought for us. Right before Christmas. Someone I have given my all too. I Loved every inch of that woman and loved everything that came with her. I truly loved Angela. I gave everything I owned for her. Didn't know I was just part of her plan. I really believed she was in love with me the way that I was with her and I am so hurt and never felt this before. It's different when you have a kid with someone. And after reading Chyna's messages to her best friend she was going to drop me after a year. She didn't even make it to that. I am so broken. This is a woman I fought my entire family for. I was in love with this woman to the fullest and I was none of that to her."
Many people speculated that this was a publicity stunt to promote the Blac Chyna/Rob Kardashian baby special, which aired Sunday night. The couple went through a similar public break up before the premiere of their show last September.
We wish the family all the best during this time!
[Photo: Splash News]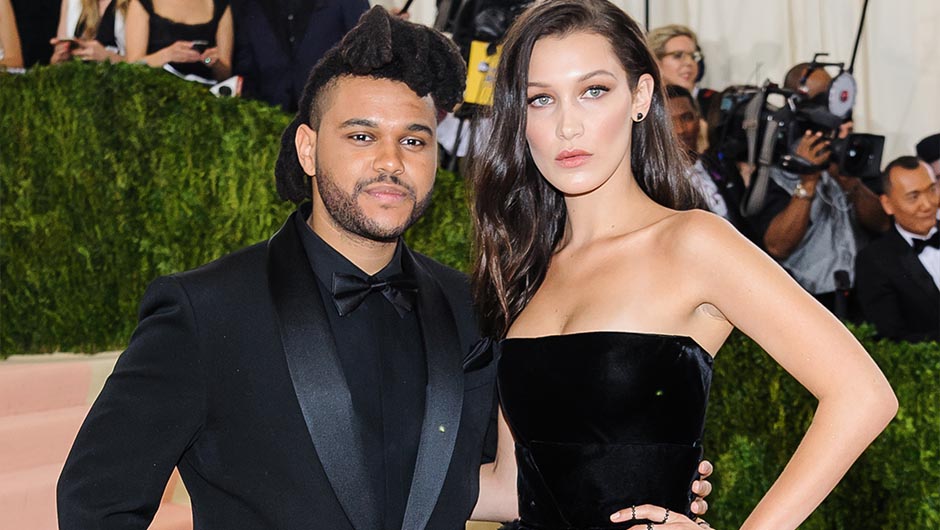 Bella Hadid and The Weeknd have called it quits after almost two years together. A source claims that they just couldn't make it work with their busy schedules. BUT WON'T THEY BOTH BE AT THE VICTORIA'S SECRET FASHION SHOW IN, LIKE, TWO DAYS?? Sorry, I'm not taking this well you guys.
"They still have a great deal of love and respect for each other and will remain friends, but it has been too hard to coordinate their schedules with him finishing and promoting his upcoming album," a source close to the singer tells Us Weekly. "They really tried to make it work."
Hopefully they have a cute moment on the VS runway, we'll be watching for it!
[Photo: Splash News]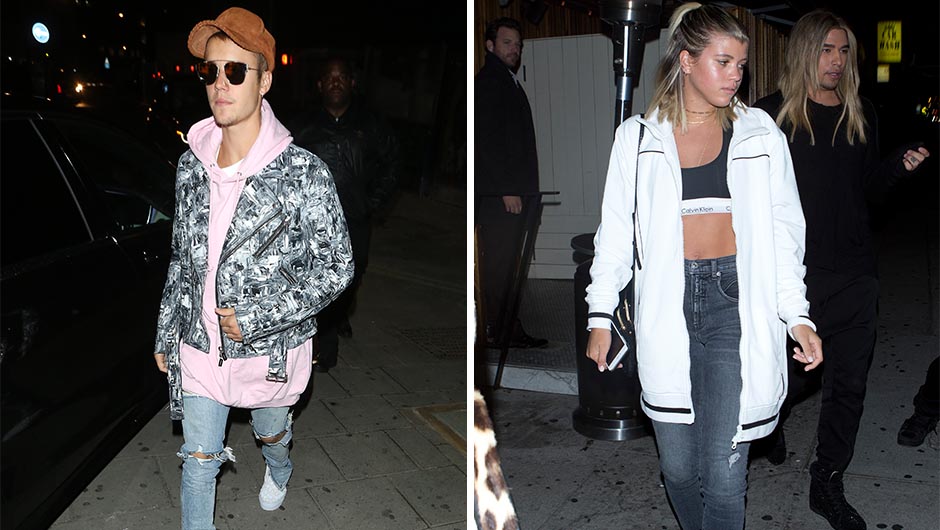 Well, that was quick. Justin Bieber and Sofia Richie have broken up after just six weeks together. According to an insider, things started "cooling off" between the pair in early September.
Justin deleted his Instagram account last month when fans started harassing the couple in the comments section. Does this mean the Biebs will get back on the 'gram??
[Photos: Splash News]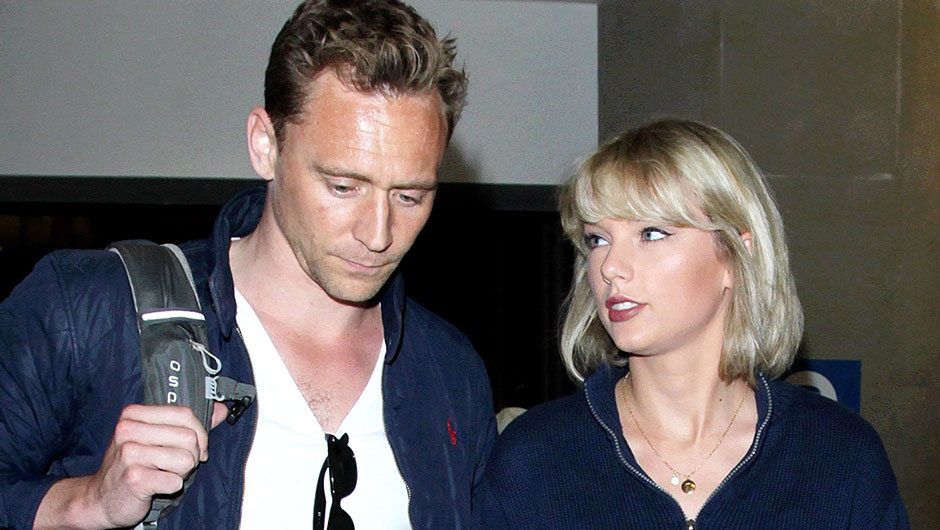 Just as quickly as Summer 2016 came and went, so did #Hiddleswift. Us Weekly is reporting that Taylor Swift and Tom Hiddleston have broken up.

"She was the one to put the brakes on the relationship," a source close to the couple of three months tells the mag. "Tom wanted the relationship to be more public than she was comfortable with. Taylor knew the backlash that comes with public displays of affection but Tom didn't listen to her concerns when she brought them up."

The pair were pretty hot and heavy at first, meeting each other's parents and jet-setting around the world (including a romantic trip to Rome). However, people began to think the entire relationship was just a PR stunt--Tom wearing an "I Heart T.S." shirt at the singer's annual 4th of July party certainly added fuel to that fire. So is that breakup album coming or what?

[Photo: Splash News]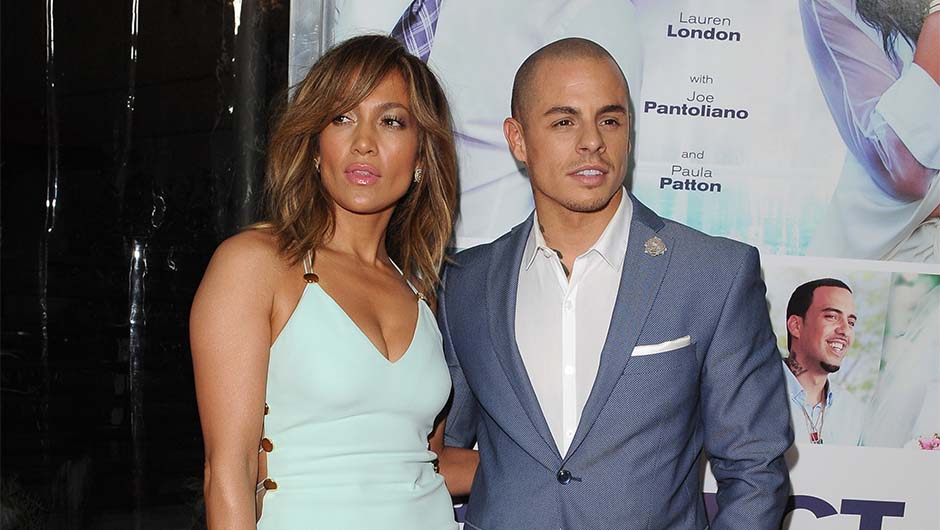 The summer of celebrity breakups continues. Jennifer Lopez and Casper Smart have called it quits after 5 years together. While the couple has been on-and-off for years, it seems like the split is for good this time.

A source tells PEOPLE, "Jennifer and Casper have split. They have not been together for a few weeks." Interesting, considering he was just at her Las Vegas show on August 13...

The source continues, "It wasn't anything dramatic and they were on good terms — it just came to a natural end. They will remain friends and they see each other, but they are not together. It was very amiable." We wish them the best!

[Photo: Splash News]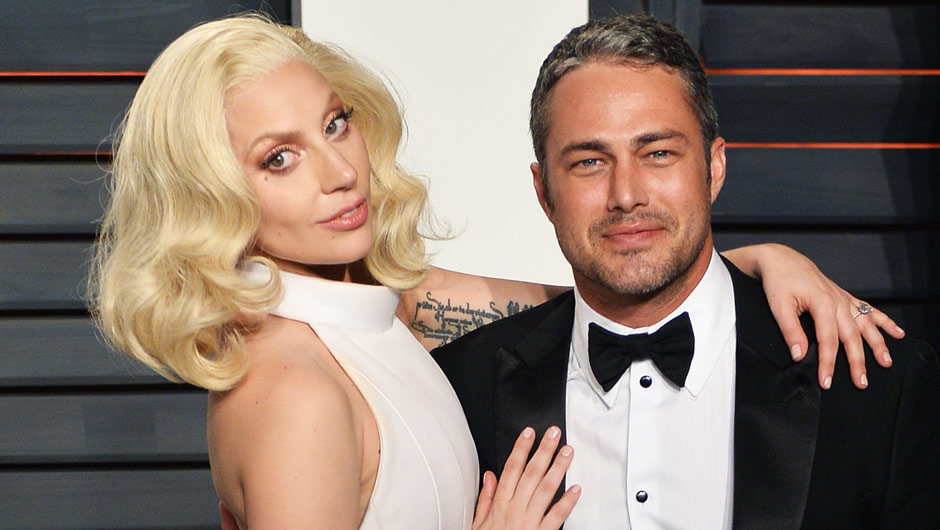 OMG, we never saw this coming! Lady Gaga and Taylor Kinney have called off their engagement and split after 5 years together, according to Us Weekly. A source tells the mag that the singer is "really crushed" and hints that the couple drifted apart in recent months.

The Chicago Fire actor popped the question on Valentine's Day 2015 with a stunning heart-shaped ring. The couple met on the set of Gaga's 2011 music video for "Yoü and I" in which he played her love interest. They officially started a few months later and split up for a month in May 2012. These two were so cute and supportive of each other. We hope they are both doing OK!!

[Photo: Splash News]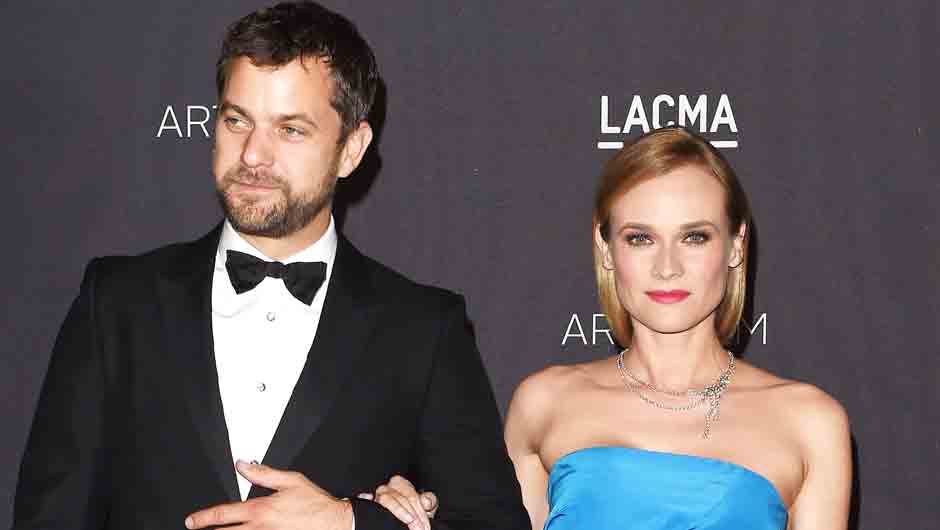 So sad! Joshua Jackson and Diane Kruger have split after 10 years together. Reps for both confirm to PEOPLE, "Diane Kruger and Josh Jackson have decided to separate and remain friends." The pair were together for 10 years and just recently moved into an apartment together in New York City.

In 2014, the actor explained to Glamour why the couple never got married. "I can tell you why we're not married: We're not religious." He continued,"I don't feel any more or less committed to Diane for not having stood in front of a priest and had a giant party. We're both children of divorce, so it's hard for me to take marriage at face value as the thing that shows you've grown up and are committed to another person. But it may change at some point. We may get married."

[Photo: Splash News]
Iggy Azalea and Lakers player Nick Young have officially called it quits. Just one year ago, the couple got engaged and Iggy was planning her nuptials. Now, after a video surfaced in March of Nick bragging to a teammate about sleeping with other women, the couple is dunzo.

"Unfortunately although I love Nick and have tried to rebuild my trust in him – It's become apparent in the last few weeks I am unable to," Iggy wrote in an Instagram post. "I genuinely wish Nick the best. It's never easy to part ways with the person you planned you're entire future with, but futures can be rewritten and as of today mine is a blank page."

Although Iggy tried to brush off the cheating drama initially, she just couldn't get past it.
[Photo: Splash News]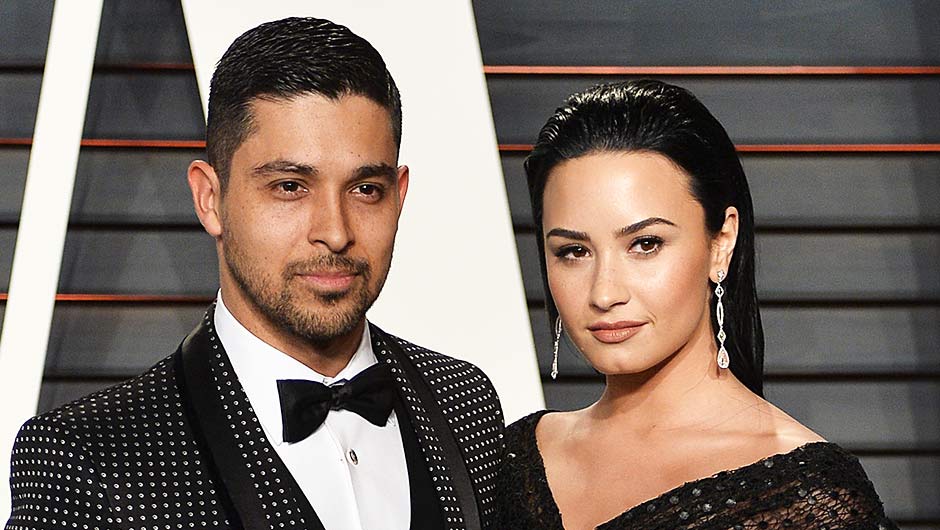 The latest young Hollywood couple to split for the summer is Demi Lovato and Wilmer Valderrama. The pair, who've been dating for six years, released the same statement about their break-up on Instagram.

"After almost 6 loving and wonderful years together, we have decided to end our relationship. This was an incredibly difficult decision for both of us, but we have realized more than anything that we are better as best friends. We will always be supportive of one another. Thank you to everyone who has offered us kindness and support over the years. With only love, Wilmer & Demi."

Like we said, the couple was together for the equivalent of, like, 100 years in Hollywood time, so we're sad to see them part. Hopefully, they stay friends! But also, what IS going on with all these breakups?!

[Photo: Splash News]
What's going on in young Hollywood?! First Taylor and Calvin, and now Gigi Hadid and Zayn Malik are dunzo! The gorgeous couple, who dated for seven months, have broken up.
Just last week, Gigi posted this sweet Instagram of her and Zayn under the covers with the caption "miss you." We're not really sure what happened between them! Guess BFFs Taylor and Gigi can now get their single on together for the summer. Assemble the squad!

[Photo: Splash News]
Taylor Swift and Calvin Harris have broken up. "There was no drama. Things just don't work out sometimes," a source told PEOPLE. The couple was together for 15 months and just celebrated their one-year anniversary in March with a tropical getaway. We'll just be here wondering if Talvin will never, ever, ever get back together.
[Photo: Splash News]
Kylie Jenner and Tyga have broken up again, but it seems like it will stick this time. A source tells Us Weekly that the split happened earlier this month, with a second source adding, "Kylie and Tyga are not speaking right now." We've seen these two break up before, but it's interesting that this comes just after Rob Kardashian and Blac Chyna, Tyga's ex-fiance, announced their engagement and pregnancy. We're all just tryin' to keep up.

[Photo: Splash News]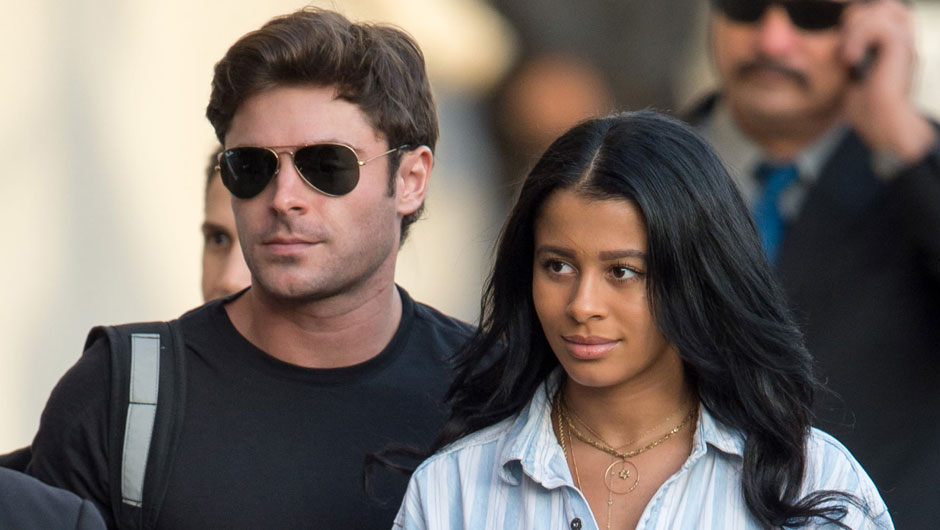 Ladies, Zac Efron is single again! The actor and Sami Miro, his girlfriend of nearly two years, have called it quits. We're kind of sad because this couple was mad cute.

A source confirmed the split to E! News just one day after Efron deleted all photos of Miro from his Instagram account and unfollowed her on both Twitter and the 'gram. Maybe she just wasn't feelin' Zefron's jacked up new bod?

[Photo: Splash News]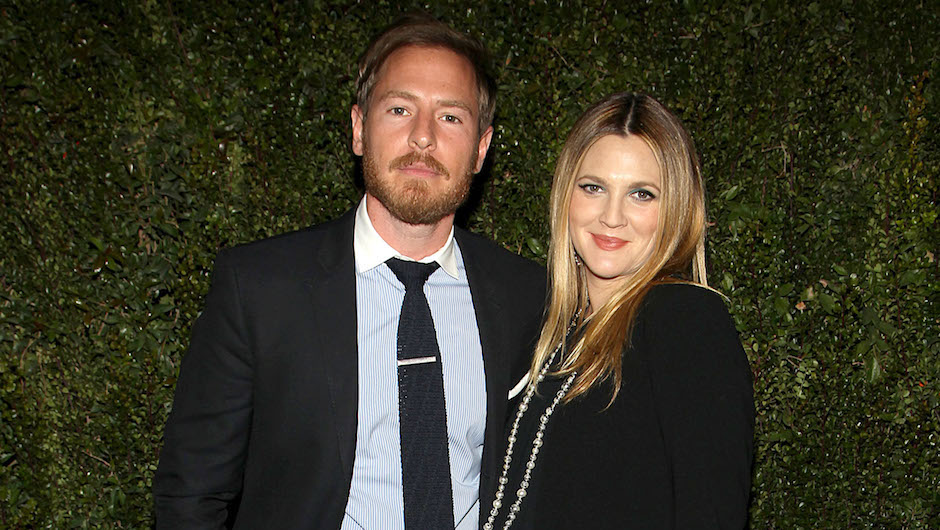 UPDATE: The couple released an exclusive statement to PEOPLE just one day after announcing their divorce. "Sadly our family is separating legally, although we do not feel this takes away from us being a family," they said. "Divorce might make one feel like a failure, but eventually you start to find grace in the idea that life goes on. Our children are our universe, and we look forward to living the rest of our lives with them as the first priority." We wish their family the best!

After nearly four years of marriage, Drew Barrymore and Will Kopelman are getting a divorce. "They've been having some difficulties, but they remain close for the sake of their kids", a source told Page Six. Sources also add the couple has been separated and plan to divorce. Barrymore and Kopelman have two daughters together, Olive and Frankie. So sad!

[Photo: Splash News]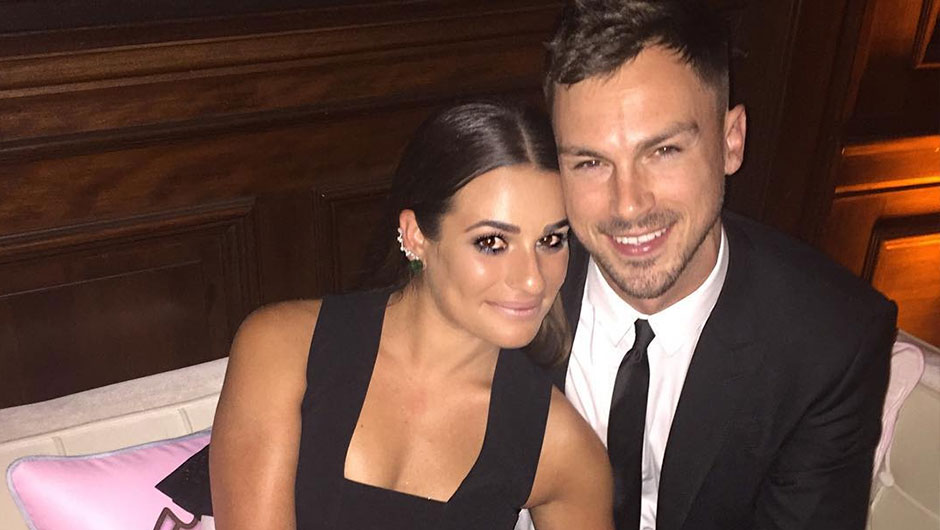 Lea Michele and her longtime boyfriend Matthew Paetz have broken things off. "Lea is surrounded by her friends, who have rallied around her and support her," says a source close to the couple told People. "She's doing fine, focusing on her work, her music and her album." Michele and Paetz dated for roughly two years.
[Photo: Instagram]
Nina Dobrev and Austin Stowell have called it quits after seven months of dating, according to multiple sources. It started to get hard with both of their schedules," a source told to E! News. "They remain on good terms." Dobrev shared a picture on Valentine's Day, which she spent with girlfriends, using the hashtag "#HappyGALentinesDay." Hopefully, they can still be friends!
[Photo: Splash News]
It's official...Khloé Kardashian and James Harden have called it quits. A source told E!, "They just barely saw each other the past few months and it died out." Many sources believe their relationship was on the rocks ever since Kardashian's estranged husband, Lamar Odom, suffered a serious health crisis. Well, hopefully they can remain friends!
[Photo: Splash News]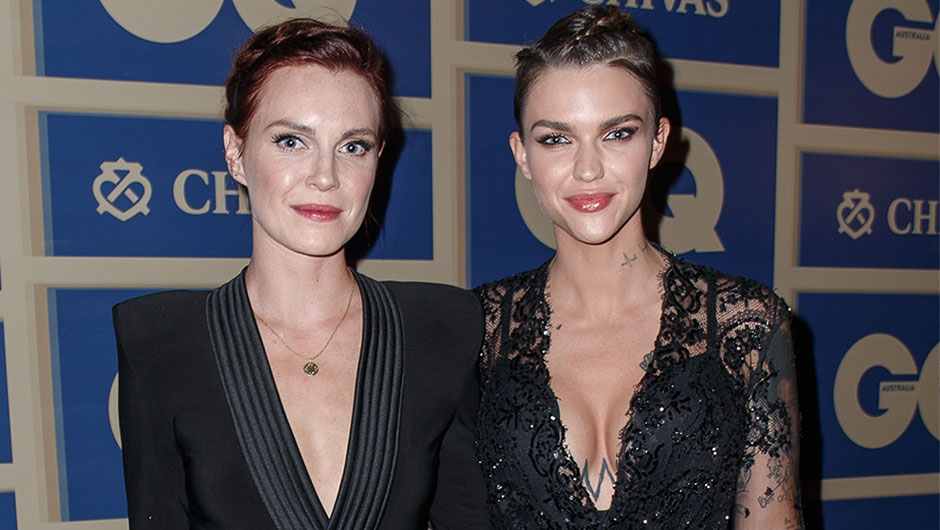 Orange Is the New Black star Ruby Rose and fashion designer Phoebe Dahl have called off their engagement. A source says, "It's completely amicable and they wish each other the best." It's almost been reported that all the travel their work required caused a lot of strain as well. The couple was together for two years and announced their engagement in 2014. So sad!
[Photo: Splash News]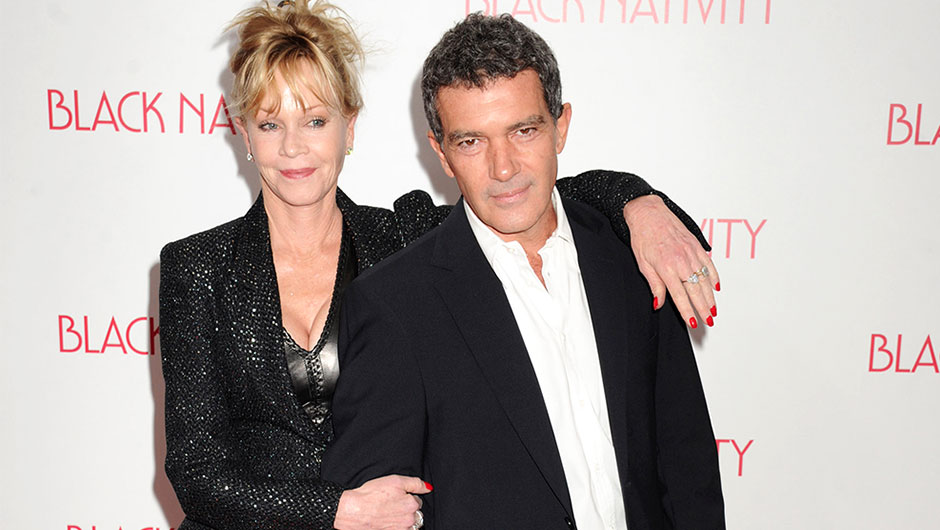 After nearly twenty years of marriage, Melanie Griffith and Antonio Banderas are officially getting a divorce. According to court documents, Griffith will be getting their house in Aspen, Colorado, in addition to half of all profits, royalties and residuals Banderas earned from 2004-2014. It's also been reported that Banderas will be paying $65,000 a month to Griffith for spousal support. The couple first announced their divorce in July 2014 saying, "We have thoughtfully and consensually decided to finalize our almost twenty years marriage in a loving and friendly manner honoring and respecting each other, our family and friends and the beautiful time we have spent together." So sad!
[Photo: Splash News]
Yolanda and David Foster are calling it quits. After nine years together and four years of marriage, the Real Housewives of Beverly Hills star and the renowned music producer are parting ways. The pair always seemed super supportive of each other on the Bravo series, especially with Yolanda's ongoing battle against Lyme Disease.

"Sadly we have decided to go our separate ways," the couple tells People. "We've shared 9 beautiful and joyous years together. During that time we experienced love, friendship and the inevitable challenges that come with managing a marriage, careers, blended families and health issues."
[Photo: Splash News]
According to various reports, Kylie Jenner and Tyga have broken up! A source told TMZ "it's something Tyga did" and Kylie was being "pressured by the Kardashians" to break things off. Also, Kylie and the rest of her family completely ignored Tyga's birthday on social media, which is completely unlike the vocal family. Hmmm...very suspicious.
[Photo: Splash News]
Kate Beckinsale has separate from her husband Len Wiseman, a source told People. Apparently the couple has been separated for several months, but they remain friendly and there hasn't been any drama. The couple met in 2003 and got married in 2004.
[Photo: Splash News]
Gigi Hadid and Joe Jonas have split after just 5 months of dating. A source tells People, "Nothing serious happened...it wasn't a dramatic breakup. It was just hard to make it work with their schedules. They will definitely remain friends." RIP to the best celeb couple nickname ever, G.I. Joe.

[Photo: Splash News]
A few months back, news broke that Emma Stone and Andrew Garfield were taking a break because long-distance dating just wasn't cutting it. After a brief reunion this summer, the adorable couple of almost four years officially decided to call it quits.
A source tells People that the breakup happened a few months ago, "There was no drama, they've been apart while working. They still care about each other."
[Photo: Splash News]
Halle Berry and Olivier Martinez are divorcing after two years of marriage. The couple released a joint statement saying, "It is with a heavy heart that we have come to the decision to divorce. We move forward with love and respect for one another and the shared focus of what is best for our son. We wish each other nothing but happiness in life and we hope that you respect our and, most importantly, our children's privacy as we go through this difficult period." They met in 2010 and got married in 2013.
[Photo: Splash News]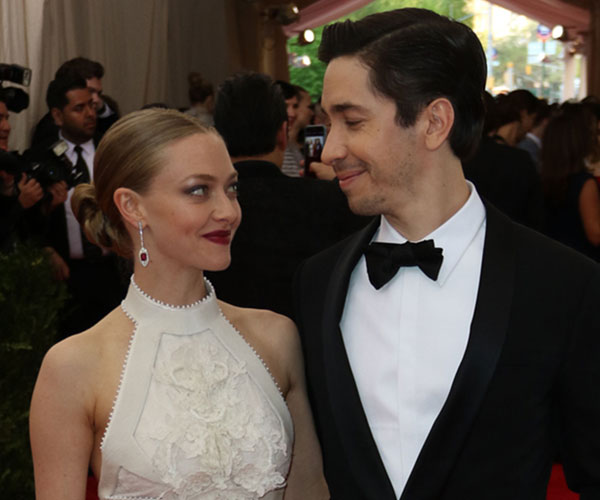 After two years of dating, Amanda Seyfried and Justin Long have ended their relationship. According to Us Weekly, Long is "really heartbroken." Aw, they were so cute together!
[Photo: Splash News]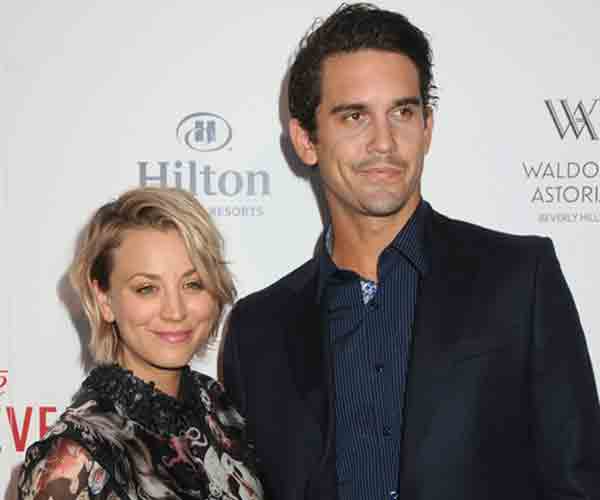 After 21 months of marriage together, Ryan Sweeting and Kaley Cuoco are calling it quits. The couple was just three months away from their two-year wedding anniversary. They dated for three months and got hitched back in December 31, 2013. They haven't released a joint statement yet as to why they're splitting up, but sources have said it was a mutual decision. We are so sad to hear about their breakup, but we hope for the best for them.
[Photo: Splash News]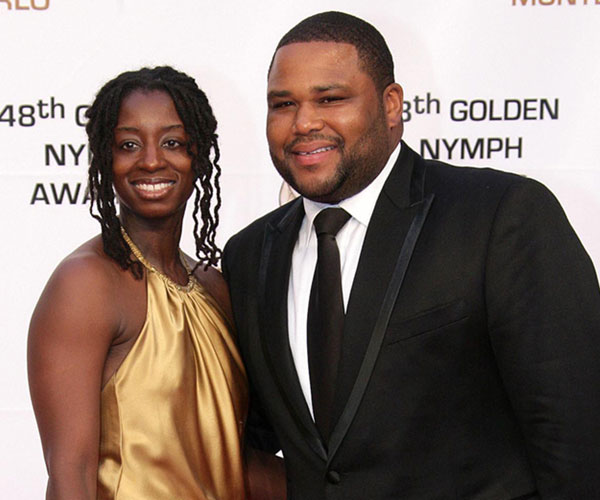 After 20 years of marriage, Anthony Anderson and his wife Alvina are filing for divorced. They had a teenage love and got married in 1995. They have two children together: Kyra, 19, and Nathan, 15. We are so sad to hear of the split, but we wish them the best.
[Photo: Splash News]
After two years together, Amy Poehler and Nick Kroll have split up. Sources told US Magazine, "They really tried, but it just wasn't realistic anymore," adds the source. "They were spending more time apart than together."
[Photo: Splash News]
Jon Hamm and Jennifer Westfeldt have ended their 18-year relationship. They released a joint statement, saying, "With great sadness, we have decided to separate, after 18 years of love and shared history. We will continue to be supportive of each other in every way possible moving forward."
[Photo: Splash News]
Avril Lavigne posted this picture to Instagram to announce her separation from Nickelback singer Chad Kroeger. She captioned the picture, "It is with heavy heart that Chad and I announce our separation today. Through not only the marriage, but the music as well, we've created many unforgettable moments. We are still, and forever will be, the best of friends, and will always care deeply for each other. To all our family, friends and fans, thank you sincerely for the support." The couple was married for two years.
[Photo: Instagram]
Nick Jonas and Olivia Culpo: The beautiful couple has called it quits after almost 2 years of dating. Believe it or not, Nick broke up with the former Miss USA after rumors of a few rocky months. The couple hasn't been seen out in public since the Billboard Music Awards red carpet back in May. Nick Jonas has officially been unchained..
After 8 months of dating, Ariana Grande and Big Sean have called it quits. The two claim to "remain close friends," according to their reps. Guess she'll have one less problem now...
[Photo: Splash News]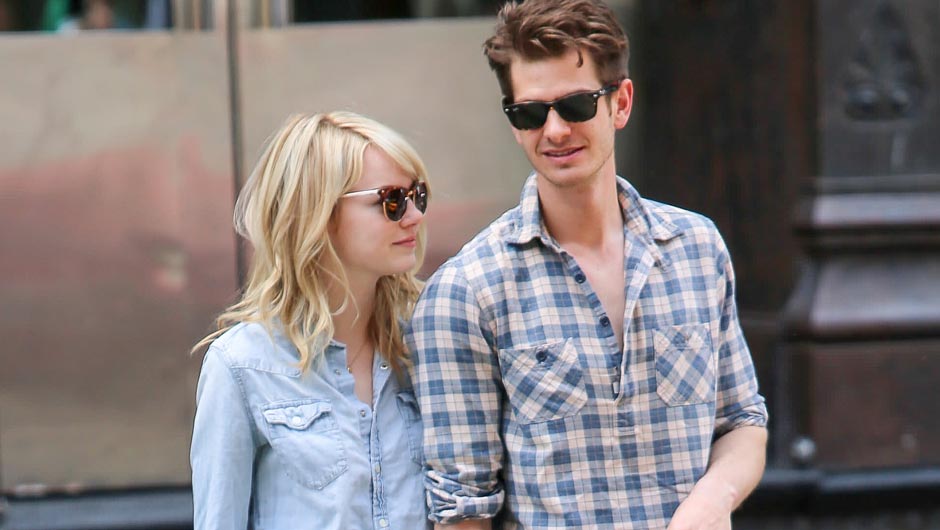 Emma Stone and Andrew Garfield: The couple of three years pulled a Ross and Rachel and decided to "go on a break." However, multiple sources say this isn't the end for the two. It seems like long distance dating is the only thing keeping them apart. Andrew is filming a Scorsese project in Thailand and Emma just wrapped a movie in L.A.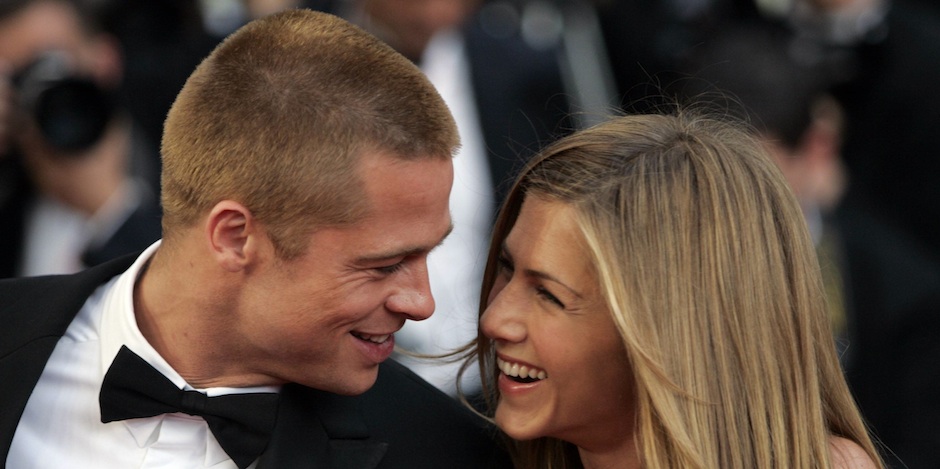 Brad Pitt and Jennifer Aniston: Hollywood's golden couple split in 2005 after four years of marriage. Although Brad claims he didn't cheat, he did admit to falling in love with Angelina Jolie on the set of their film Mr. & Mrs. Smith, which came out six months after his divorce. #Scandy.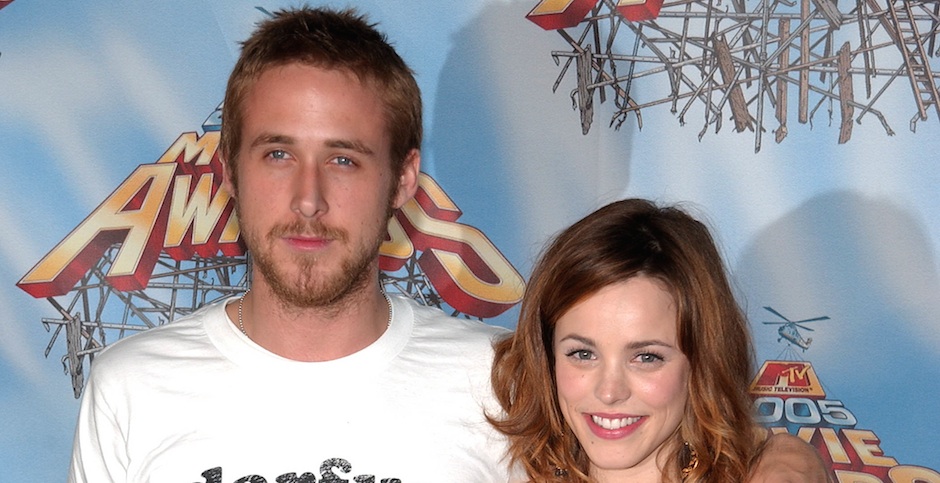 Ryan Gosling and Rachel McAdams: Despite having differences on set during filming of The Notebook, the two ended up falling in love. Ryan and Rachel dated from mid-2005 to mid-2007 and fans freaked when the two broke up. I mean, who wouldn't?! Have you SEEN their acceptance "speech" for Best Kiss at the 2005 MTV Movie Awards????
Robert Pattinson and Kristen Stewart: Here's one relationship we cheered all the way to Splitsville. After Kristen Stewart's shady affair with her married director, Rupert Sanders, became public, it was only a matter of time before Robert Pattinson walked away from the three-year relationship. He did just that when he moved out of the home he shared with his "Twilight" costar, ditching their on-again, off-again romance for good.
Selena Gomez and Justin Bieber Beliebers the world over were thrilled to see heartthrob Justin Bieber split from his on-again, off-again girlfriend Selena Gomez. But we have to admit we were kind of sad to see the Disney star and "Boyfriend" singer break up, especially after Gomez said she was "broken" by the separation. Bieber seems just as heartbroken: he's been on a downward spiral ever since.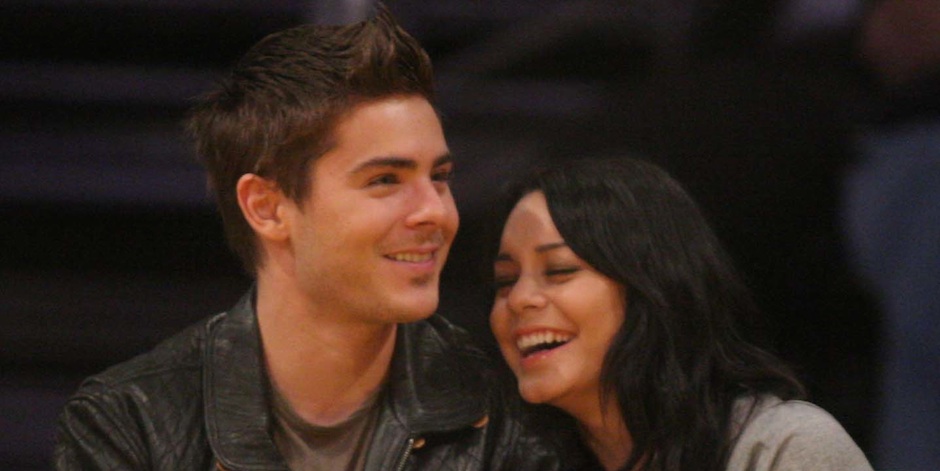 Zac Efron and Vanessa Hudgens: Speaking of young Hollywood love, Zac Efron and Vanessa Hudgens are one of the great stories. The two met on the set of Disney's High School Musical in 2005 and dated from 2007 to 2010. #TroyAndGabriella4Eva.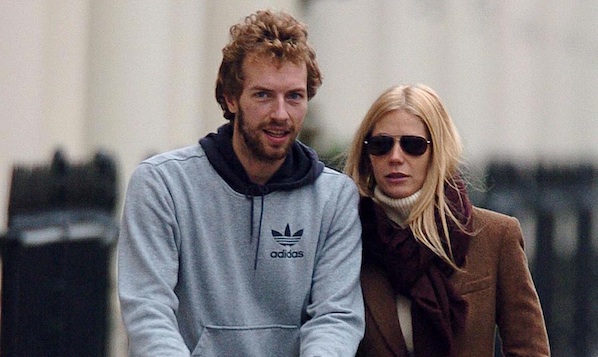 Chris Martin and Gwyneth Paltrow: The couple, married for 10 years, "consciously uncouples" in 2014. They first met in 2002 at a Coldplay concert and were married in December 2003, after announcing Gwyneth was pregnant. However, it seems like the pair still remain on good terms. They were recently spotted on a family vacay with their two children, Apple and Moses.
Miranda Kerr and Orlando Bloom: After 6 years together, supermodel Miranda Kerr and actor Orlando Bloom are headed to Splitsville. The handsome couple first started dating in 2007, married in 2010, and welcomed their son Flynn Bloom in 2011. The million dollar question: what could make a man walk away from a Victoria's Secret supermodel? #Confused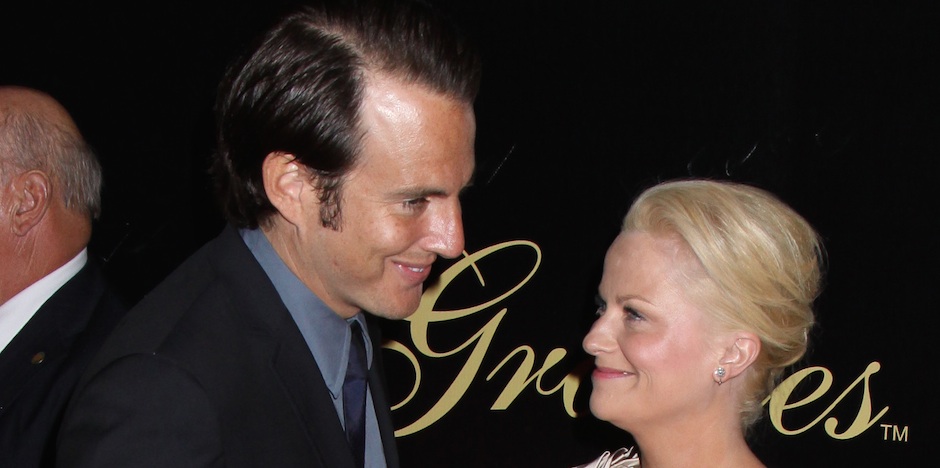 Will Arnett and Amy Poehler: The funny pair announced they were splitting after nine years of marriage in 2012. Will first laid eyes on Amy at one of her performances in 1996 (ugh, so cute). They started dating four years later and married in 2003. They have two sons together, Archie and Abel.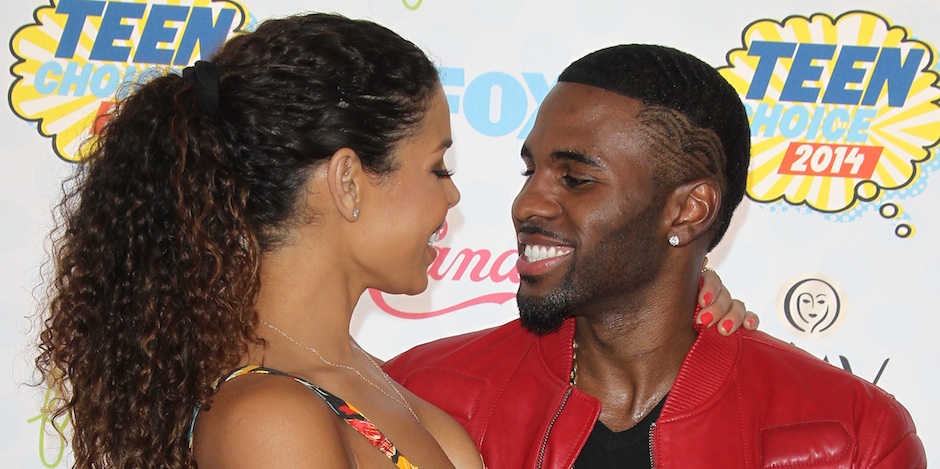 Jordin Sparks and Jason Derulo: The seemingly happy musical couple broke up in 2014 after three years of dating. Apparently, long distance and marriage pressure (many thought they were on their way to the alter) led to the split.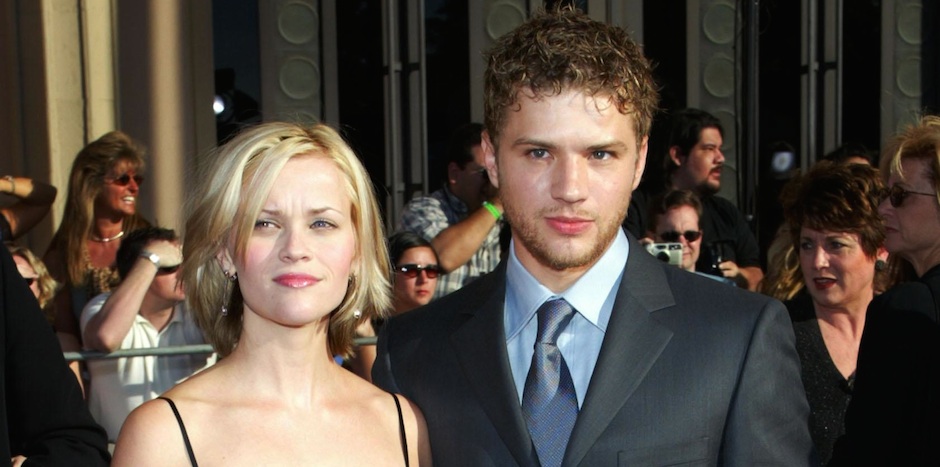 Reese Witherspoon and Ryan Phillippe: Reese filed for divorce from her husband of seven years in November 2006. The pair originally met at Reese's 21st birthday party in 1997 where she told him "I think you're my birthday present." This was not after he was waiting for her at the top of an escalator. They got engaged in 1998, starred in Cruel Intentions and were married in 1999 when Reese was six months pregnant. The couple have two children together, Ava and Deacon.
Taye Diggs and Idina Menzel In one of the most shocking breakups on this list, actor Taye Diggs and Broadway star Idina Menzel went their separate ways after 10 years of marriage. The twosome, who co-starred in musicals together, have one child, Walker (age 4). Atleast they'll always have "Rent."
Rachel Bilson and Adam Brody: Every older millennials favorite couple, Rachel Bilson and Adam Brody, started dating during the first season of The O.C. Of course, we all believed their on-screen romance was just like their off-screen one, which is why news of their breakup, after three years of dating, was absolutely devastating. Seth Cohen Adam Brody is now married to Blair Waldorf Leighton Meester, which we guess is the next best thing to these two ever reuniting.
Khloe Kardashian and Lamar Odom Here's one we definitely saw coming: after four years of marriage, Khloe Kardashian filed for divorce from basketball pro Lamar Odom. The couple had a fairytale wedding that quickly turned to a nightmare after rumors of cheating and drug abuse allegations. So much for "Unbreakable"!
Melanie Griffith and Antonio Banderas: Melanie filed for divorce from Antonio in June 2014 after 18 years of marriage. That's like an eternity in Hollywood! The split is said to be amicable. The couple have one daughter, Stella.
Ryan Seacrest and Julianne Hough We have to admit we never really believed these two were a couple, and it seems like they didn't either. After two years together, they went separate ways, citing busy work schedules. It looked like the only time they actually saw each other was on the E! red carpet. We'll miss Ryan picking out Julianne's gowns, though.
Miley Cyrus and Liam Hemsworth Miley Cyrus twerked her way right out of a relationship with Liam Hemsworth. After several wedding delays, ringless appearances and rumors of flirting, the twosome formally called off their engagement this September. Those tears during "Wrecking Ball," were real, guys.