Busy mornings mean even less time available to prepare breakfast. Luckily, that's where meal prepping steps in. You can easily save yourself some serious time and effort by making delicious breakfast the night or even days before you plan to eat it. 
In addition to frozen egg wraps and smoothies, overnight oats is another great meal prep breakfast idea. Have no fear, we've gathered the best high protein overnight oats recipes that'll keep both you and your appetite satisfied all morning long.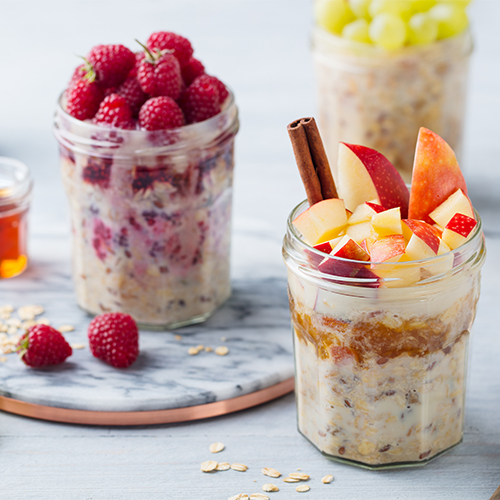 Shutterstock
Legendary Quaker Oats shared their own Apple Cinnamon Overnight Oats recipe and it looks so delicious. This recipe calls for apples and cinnamon, of course, but it also requires honey and plain nonfat yogurt, amongst other affordable ingredients.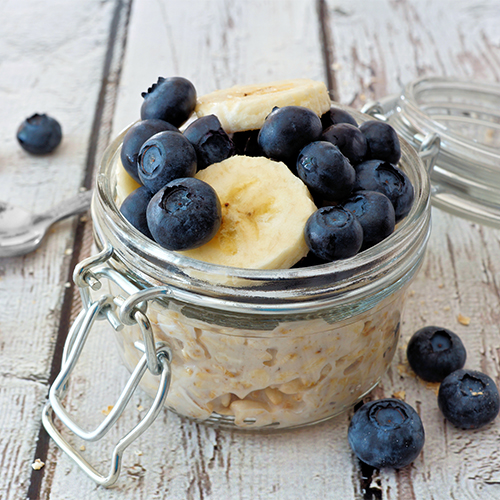 Shutterstock
Another recommendation comes from Amy's Healthy Baking with her Blueberry Pie Protein Overnight Oats recipe. This recipe's protein boost comes from the greek yogurt used and it is sweetly paired with fresh blueberries and Truvia.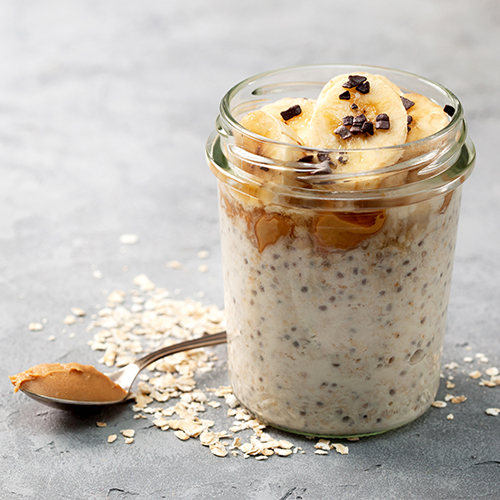 Shutterstock
An extra protein-packed overnight oats dish is this Peanut Butter Overnight Oats recipe from Minimalist Baker. This version of overnight oats requires only five ingredients and takes a total of five minutes to make. How easy is that?!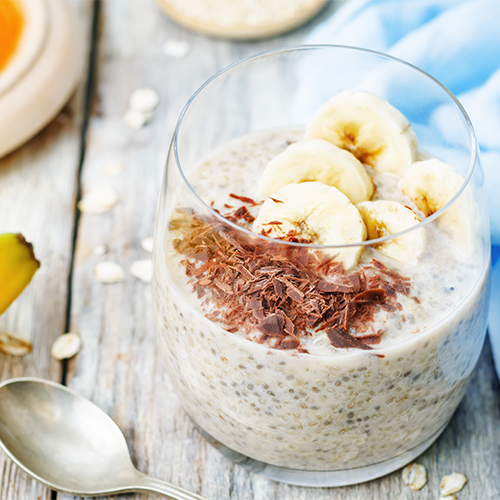 Shutterstock
Now, if you're looking for something sweet then we've got the perfect recipe for you. Try this Chocolate Banana Overnight Oats recipe from Eating Bird Food. Apart from the obvious old fashioned oats, chocolate, and bananas, this recipe also calls for unsweetened vanilla almond milk, chia seeds, and chocolate protein powder for extra chocolate goodness.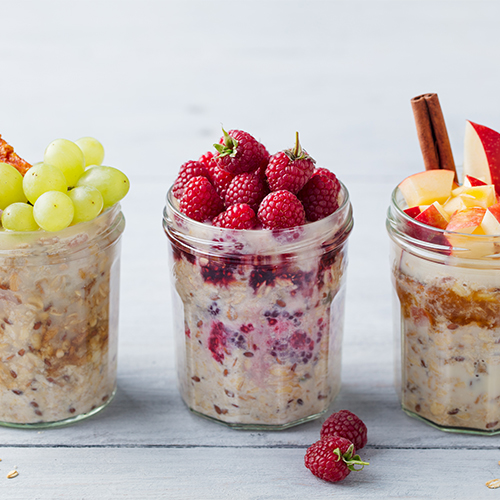 Shutterstock
A nutty overnight oats recipe comes from Self and its their Overnight Oats with Grapes and Pecans recipe. The recipe makes one serving and has delicious ingredients such as grapes, honey, pumpkin pie spice, and pecan halves.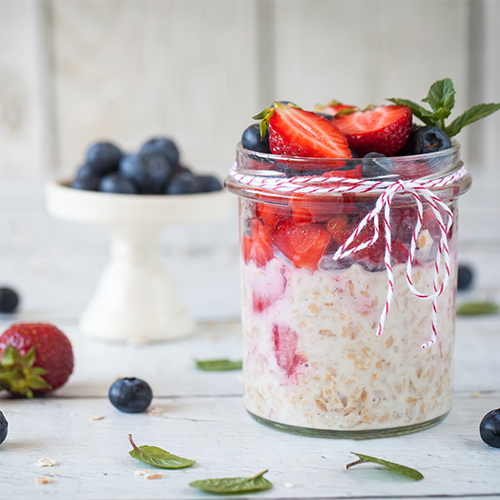 Shutterstock
Another fruity oats breakfast idea is this Strawberry Overnight Oats recipe from Life Made Sweeter. This strawberry recipe looks so delicious and only takes five minutes to prep. If you're in the mood for even more berries then consider adding raspberries and blueberries to these oats.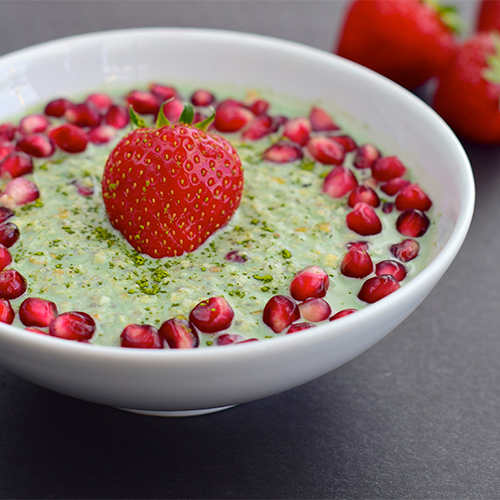 Shutterstock
A different approach to traditional overnight oats comes from Fit Mitten Kitchen with their Matcha Overnight Oats recipe. Matcha itself has many health benefits like cancer prevention and aiding in weight loss. Simply add plant based vanilla protein powder along with some chia seeds and matcha powder, and you're well on your way to creating this breakfast.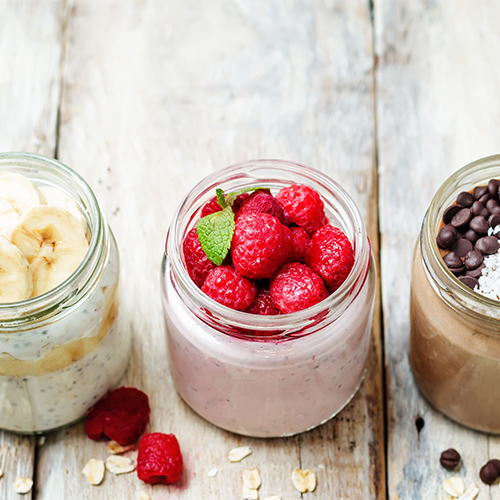 Shutterstock
Last but not least, we recommend this Espresso Overnight Oats with Salted Date Caramel from Fit Foodie Finds. This recipe takes overnight oats to the next level and we're loving every bit of it. The best part about this dish is that it can last up to three to four days in the fridge, which is perfect for when you're meal prepping the recipe for the week.
Which overnight oats recipe are you excited to try this week? Let us know your plans in the comments below!