Everyone knows that an effective anti-aging skincare routine requires products like cleansers, exfoliants, serums, and moisturizers, but most women over 40 are missing a crucial step in their regimens: lip balm. The lips are considered to be one of the most sensitive areas of skin, making them prone to dryness and the other visible signs of aging the fastest. They're often neglected by popular skincare products and are left defenseless against the sun and other damaging environmental stressors. "Unlike the rest of the skin which has a thick stratum corneum (dead cell layer) for extra protection, the lips do not, so they are even more prone to winter dryness," explains Heidi Waldorf, MD, founder of Waldorf Dermatology Aesthetics and associate clinical professor at the Icahn School of Medicine of Mount Sinai University.
How Often To Apply Lip Balm
Like anything, applying too much lip balm is a bad thing. Emma Hobson, education manager at the International Dermal Institute and Dermalogica, recommends using your go-to lip balm in the morning and after every meal. "You normally use a lip balm because your lips are dry, you apply the balm and they instantly feel better," she says.
Dr. Cybele Fishman, a board-certified dermatologist based in New York City, suggests opting for a formula that contains SPF. "Lips can age, burn and get skin cancer just like the rest of the skin," he tells TODAY, adding that not all SPF products are created equal. "I prefer zinc or titanium to the chemical oxybenzone."
Other experts say that applying your lip balm before bed is an optimal time. This will help repair any damage from the day and ensure that you wake up with a more supple and smoother pout in the A.M. "Look for high-emollient balms rich with essential fatty acids," Hobson adds, noting that shea butter, cacao seed butter, and hyaluronic acid are other important lip balm ingredients.
Keep scrolling to find out which lip balms have the best reviews and ratings: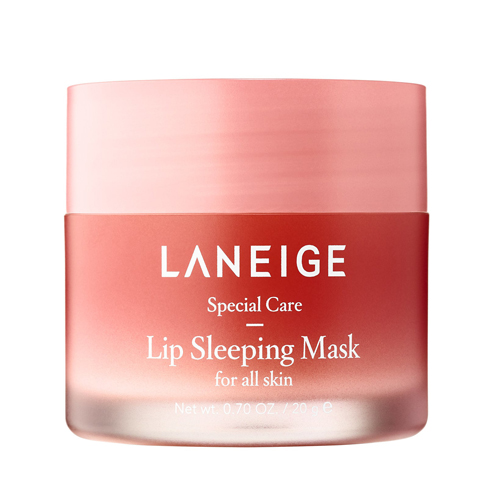 1. Best Overnight Lip Balm
LANEIGE Lip Sleeping Mask ($20)
Key Benefits:
-Soothes and moisturizes for smoother, more supple lips.
-Enriched with vitamin C, antioxidants, hyaluronic acid, and minerals to form a protective film over the lips to lock in moisture.
-Designed to reduce flakiness so you can wake up to lips that feel refreshed, supple, and soft to the touch.
Who Should Use It:
Those suffering from dryness and fine lines in the lip area.
Promising Review:
"I've had dry, peeling, chapped lips with patches most of my life. I usually do not write reviews but oh my gosh this stuff is AMAZING. After just one night the patches are gone and I woke up to soft beautiful lips! It only takes a little, so it should last a long time but even if it didn't it would still be worth it. Seriously, just try it! I can't say one bad thing. I'm hooked for life." - krystenb

2. Best Coconut Oil Lip Balm
Key Benefits:
-Ultra-nourishing formula melts into the skin to replenish and renew lips.
-Infused with rich butters and moisturizing oils like cocoa butter and sweet almond oil and coconut oil, which act as nutrient-rich emollients.
-Antioxidant-rich vitamin E moisturizes and heal dry, chapped lips.
Who Should Use It:
Those experiencing dryness and chapped lips.
Promising Review:
"My new favorite lip balm. I really feel like it soaks into my lips and moisturizes. It's creamy and feels really comfortable on my lips." - Martina0404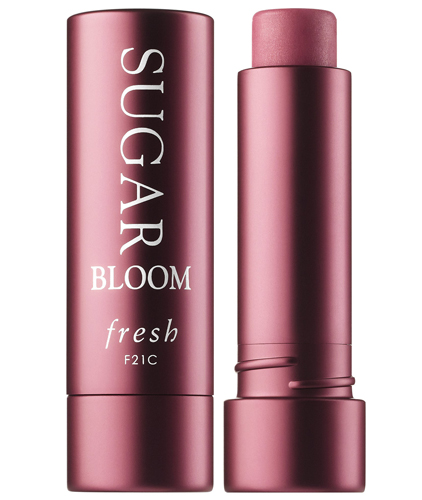 3. Best Tinted Lip Balm
Fresh Sugar Lip Treatment Sunscreen SPF 15 ($24)
Key Benefits:
-Moisturizes and smooths in clear or buildable color.
-Formulated with sugar, meadowfoam, and grapeseed oil to moisturize, smooth and soften, and prevent moisture loss.
-Offers SPF 15 protection and available in 14 shades.
Who Should Use It:
Ideal for those experiencing dryness, dullness, and uneven texture.
Promising Review:
"I don't really use this during the day, because I think it may mess with my lipstick or make my gloss 'too much' but it is an AWESOME lip treatment. way better than a chapstick-type product. I put it on at night, and my lips are still moist in the morning. they say it blends oils and waxes together, but it doesn't feel waxy or 'coated' at all."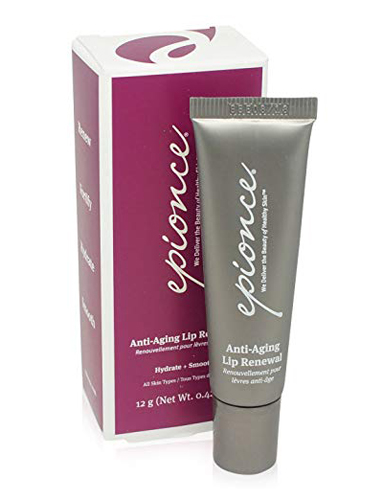 4. Best Anti-Aging Lip Balm
Epionce Anti-Aging Lip Renewal ($19.99)
Key Benefits:
-Helps reveal smoother, healthier lips.
-Minimizes line and wrinkles depth while botanicals calm dryness and flaking.
-Delivers lasting moisture and dryness relief.
Who Should Use It:
Those who are experiencing dryness, fine lines, and wrinkles.
Promising Review:
"Just what my lips needed....drying and aging. Recommended by my derm... She was spot on... A little goes a long way." - MaryAnne Looney

5. Best Nourishing Lip Balm
Sol de Janeiro Brazilian Kiss Cupuaçu Lip Butter ($18)
Key Benefits:
-Leaves lips soft with a dewy sheen that intensifies your natural lip color.
-Infused with nourishing cupuaçu, açaí, and coconut oil.
-Formula is super conditioning and promotes suppleness.
Who Should Use It:
Ideal for those with dryness and lack of plumpness.
Promising Review:
"This not only smells great....it leaves your lips really soft and moisturized. It's great on its own and under lipstick. I like to apply this before bed because I wake up with super soft, repaired lips." - brooklyn13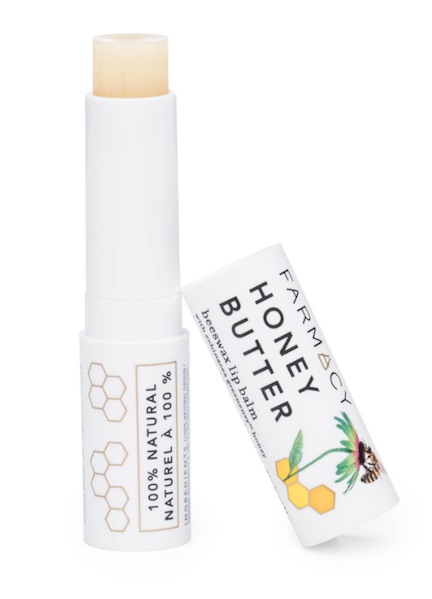 6. Best Natural Lip Balm
Farmacy Honey Butter Beeswax Lip Balm ($10)
Key Benefits:
-100 percent natural lip balm that helps to moisturize, condition, and protect lips.
-Formulated with Echinacea GreenEnvy™ honey, beeswax, and cupuaçu butter.
-Also works as a lip primer for flawless, long-lasting lipstick application.
Who Should Use It:
Those experiencing dryness and lack of softness and suppleness. Promising Review:
"I'm in love with this stuff. I suffer from extremely chapped lips and I find that this helps so much." - ggabby
7. Best Lip Balm With SPF
Supergoop! AcaiFusion Lip Balm Broad Spectrum SPF 30 ($9.50)
Key Benefits:
-Protects against UV induced photoaging while soothing dry, chapped lips.
-Offers SPF 30 protection and is enriched with moisturizing shea butter to lock in hydration and provide a protective barrier.
-Delicious flavor and provides the strength of the antioxidant-rich acai superberry.
Who Should Use It:
Ideal for those experiencing dryness and need extra protection from the sun.
Promising Review:
"I love this lip balm. Sometimes lip balms with SPF can leave my lips feeling dry after they wear off. This balm leaves my lips feeling soft. It has a higher level of SPF than most other lip balms and is my go-to lip product for days out in the sun. The Acai Fusion has a yummy berry flavor and the tint is such that I don't even notice it when applying. I highly recommend this lip balm, as well as other Supergoop products." - chynnablue
8. Best Lip Sleeping Mask
Dearpacker Plum Seed Sleeping Lip Mask ($15)
Key Benefits:
-Delivers rejuvenating overnight moisture to care for dry lips.
-Gently melts away dead skin cells for a plumper, softer pout.
-Contains nourishing ingredients such as prune oil and manuka honey to transform flaky, chapped lips.
Who Should Use It:
Those experiencing chapped lips that need a little extra TLC.
Promising Reviews:
"I enjoy using this product so much. Feels more natural and 'clean' on my lips than other lip brands and I have less anxiety that I'm inadvertently ingesting harmful chemicals daily. Really protects my lips from drying out. Can use it as a mask or lip balm. I've been using it as a lip balm and it feels so nice and leaves my lips plump, moisturized and firm. No offending strong fragrance either. Generous size cute jar too. Would repurchase again." - Beautyjunkie
SheFinds receives commissions for purchases made through the links in this post.