As your personal color palette is changing for the fall, don't be afraid to rock one of our favorite trends this season--nude shoes! Great to wear with just about everything from jeans to skirts to dresses, you won't get tired of this staple anytime soon. Need a little styling inspo? Here's a few looks that prove you can pair a nude shoe with any outfit.
[Photo: Song of Style]
This jean and nude bootie combo is one that you'll be wearing all season long. Plus, adding matching acessories makes this simple look stand out even more.
[Photo: Brooklyn Blonde]
Pair nude heels with your favorite skinny jeans to create a casual but chic look that you can wear any day of the week.
[Photo: The Viva Luxury]
Find a cute statement dress to set off a great pair of pumps.
[Photo: Song of Style]
A stylish shoe worn with leather adds some edge to any look.
[Photo: Peace Love Shea]
Who says you can't wear an over-the-knee boot with a great pair of loose pants?
[Photo: Charlotte Groeneveld / Thefashionguitar.com]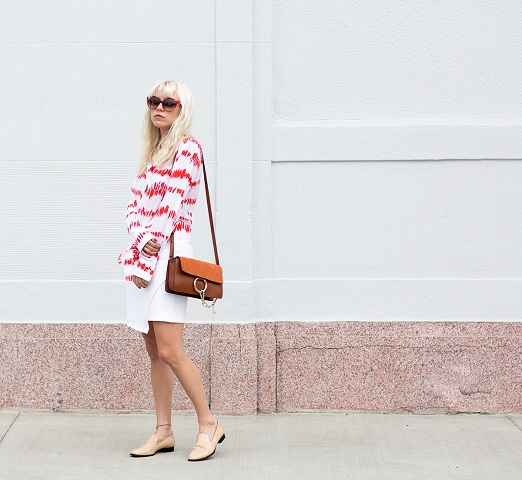 You can wear loafers with just about anything, but this skirt combo is too cute!
[Photo: Always Judging]
Need a fall statement look? Well, this over-the-knee and dress pairing is the super chic answser to your prayers. Rock these nude boots with dresses, skirts, and jeans all season long.
[Photo: Kendi Every Day]
Lace-up boots worn with a long skirt will be your next go-to!
[Photo: Always Judging]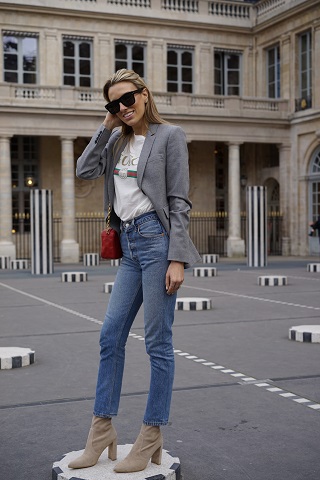 This high waist jean and blazer paired with nude booties is perfect for a casual work look.
[Photo: Mind Body Swag]
Don't be afraid to wear nude with nude. It totally works!
[Photo: Brooklyn Blonde]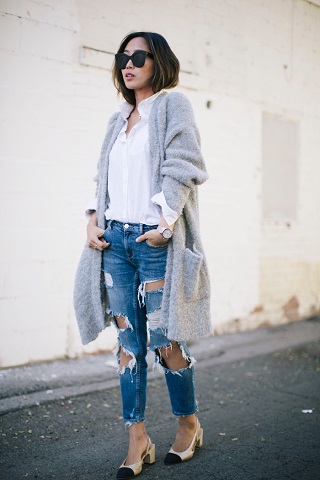 You can rock this trendy outfit over and over again!
[Photo: Song of Style]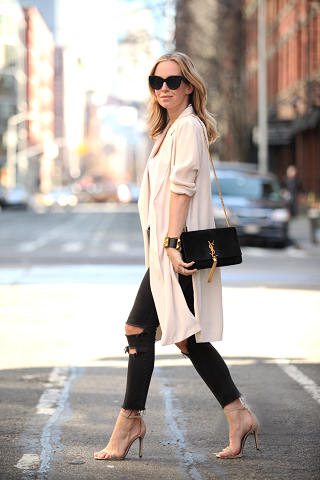 It's not taboo to mix black with nude. These ripped black jeans and nude heels are so on trend!
[Photo: Brooklyn Blonde]