If you pride yourself on going to the gym multiple times a week and squeezing in a workout at the beginning or end of the workday, chances are you keep a gym packed and ready to go at all times. Whether you're into yoga, kickboxing, weight lifting, or cycling, every fitness-obsessed woman needs a perfectly curated gym bag.
Keeping a bag stashed with all of the essentials helps ensure you don't forget anything important–like your headphones because we all know that's the worst. Aside from the usual items (sneakers, duh), there are a few items that every woman who's #sofit should keep in her gym bag.
Check out what our editors' keep in their gym bags, below:
Gaiam 20 oz Sure Grip Water Bottle Viridian ($14.99)
Staying hydrated during your workout should be your #1 priority. This colorful silicone sleeve enhances your grip on the bottle to prevent you from dropping it--even while you're mid-sprint.
Laura Geller Spackle Blur Hydrate ($28)
This portable lightweight primer will help keep your face looking #flawless after your gym session. It's available in a hydration and matte formula.
Gaiam Microfiber Yoga Hand Towel ($9.99)
Go ahead, work up a sweat! This ultra-soft microfiber towel is super absorbent and will keep you dry.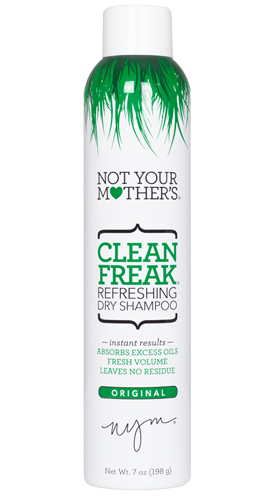 Not Your Mother's Clean Freak Dry Shampoo ($5.99)
If you plan on getting your sweat on and want to look at least halfway decent afterward, you NEED dry shampoo in your gym bag.
Nature Made Energy B-12 Adult Gummies Cherry & Wild Berries ($8.89)
It can be hard to muster up the energy to hit the gym after a long day at work. When that 5 pm slump hits, these Nature Made Energy gummies can help give you that extra boost you need.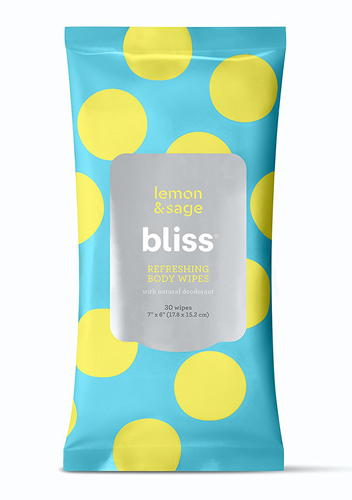 Bliss Lemon & Sage Refreshing Body Wipes With Aluminum-Free Natural Deodorant Post Gym ($8)
If showering after the gym is not an option, body wipes are a must. End of story.
S'well Vacuum Insulated Stainless Steel Water Bottle, 17 oz ($35)
You don't want to risk forgetting your water bottle at home. To avoid this all too common problem, keep a designated gym water bottle in your bag.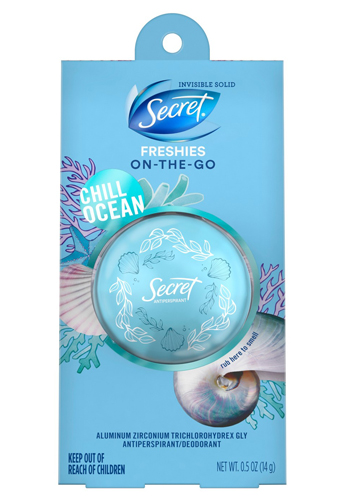 Secret Freshie Chill Ocean Invisible Solid Antiperspirant and Deodorant ($4.99)
Deodorant is crucial but these little pods make it cute.
Zella Body Active 3-Pack Thongs ($33)
Working out in a pair of constricting, lace underwear is super uncomfortable. Stashing a few pairs of active underwear in your gym bag never hurts.
Vichy Laboratoires Purete Thermale 3 in 1 Micellar Cleansing Wipes ($8)
Working out in makeup can be damaging to your skin. As you exercise and sweat, your pores open which can lead to clogging. Use these 3 in 1 cleansing makeup wipes to clean your face before or after working out (or both).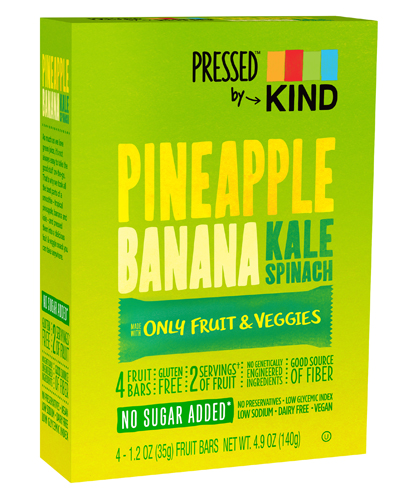 Pressed by KIND Pineapple Banana Kale Spinach ($4.98)
No one likes working out on an empty stomach. When you're feeling hunger set in, snack on one of these Pressed By KIND bars. Each bar contains 1 serving of fruit.
Revlon® Perfect Heat® Fast Dry Compact Hair Dryer ($14.99)
One of the biggest hassles to showering at the gym is drying your hair. Well, this folding, compactable Revlon hairdryer is here to save the day.
Scunci Everyday & Active No Damage Hair Ties ($2.98)
If you've ever gotten to the gym and changed into your workout clothes, only to realize you've forgotten a hair tie, you understand why an extra set of these should be in every woman's bag.
Planet Wise Large Wet Bag in Teal Chevron ($19.99)
Don't walk around all day with your dirty gym clothes just tossed in your bag, put them in a portable dirty laundry bag to keep them together until you get home to wash them.
For more wellness content, check out:
--The One Food You Should Eat When Your Energy Levels Are Low, According To Nutritionists
--4 Ways To Make Your Morning Coffee Order Healthier
--Protein Bars That Are Actually Good For You, According To A Nutritionist
SheFinds receives commissions for purchases made through the links in this post.