How happy are you that Riverdale is back?! Slash confused about that premiere–WHAT just happened!?
Don't worry, we don't have any spoilers. We're just excited that our favorite Riverdale High School students are back on Wednesday nights–and just in time for Halloween. If you're a massive fan of the show, but think that the cheerleader costume is too played out, might we suggest Jughead?
Or maybe you're just scouting Bughead couple costumes for your man to be the Jughead to your Betty. Either way, a Jughead Halloween costume, aka Cole Sprouse on the hit show, is SUPER easy to make. In fact, you pretty much only need to buy the star beanie and you can find the rest of the items in your own closet. Let's get started!
Here's What's Needed For A Jughead Halloween Costume
For you or your man (or your friend… or your dog) to dress up as Jughead for Halloween, all he'll need is the very specific Jughead Beanie Hat ($24.95), a flannel shirt, shearling-lined denim jacket (or a leather moto jacket will also work) and dark pants. This is what it will look like:
1. Jughead Beanie
Let's dive in. The most important item you'll need for this Halloween costume is the Riverdale Adult Costume Cosplay Jughead Beanie Hat ($24.95). They sell quite a few of them on Amazon. Don't skimp on this part. Just go ahead and spend $25 on this item–then you can scrounge up the rest of the items in your closet or borrowing them from friends. Promise. (And make sure you give yourself enough time for it to ship by Halloween–it's important!)
Riverdale Adult Costume Cosplay Jughead Beanie Hat ($24.95)
2. A Jacket
Jughead either wears a denim jacket with a shearling lining or a black leather moto jacket. You should wear whichever you already have in your closet (or feel free to use this as an excuse to buy something new). This is a good costume because if it's cold on Halloween night, which it often is, you won't be freezing your bum off.
LifeHe Men's Winter Fleece Lined Fur Collar Denim Jacket Coats 2018 ($42.96)
3. A Flannel Shirt
It really doesn't get more simple than this. Who doesn't own a flannel shirt? Just grab whatever dark-colored flannel you have in your closet, or order this one we found on Amazon Prime:
Quality Durables Co. Men's Regular Fit Cotton Flannel Plaid Shirt ($19.95)
4. Black Pants
This part of the costume really doesn't need much explanation, does it? Jughead wears lots of dark colors.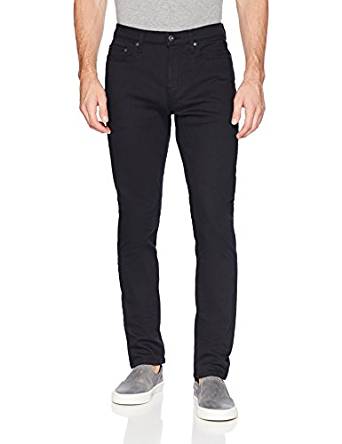 Goodthreads Men's Slim-Fit Jean ($40)
5. Army Boots
Jughead wears black combat or army boots. Don't already own a pair? Here's some we found.
6. White Tank Top 
This is a bonus item. If it's hot on Halloween or you want to play a "sexy Jughead" he does wear a ribbed white tank quite often. Here's a good ole Hanes one:
Hanes Men's FreshIQ ComfortSoft Tanks pack of 6 ($13.99)
So, there you have it–everything you need to be Jughead from Riverdale for Halloween. Bonus points if you have your very own Hot Dog! Now here is some character inspiration to help get you in Southside Serpent gang member's frame of mind for the big night:
READ MORE: How To DIY A Riverdale Cheerleader Costume