Another season, another Kylie Cosmetics launch. This time around, Kylie Jenner curated a whole collection to her newborn daughter, Stormi Webster, and to be honest we're pretty obsessed with it already. The upcoming Weather Collection is filled with fun glitters and shimmers to play around with, and is packed with all new products to try out.
The new collection includes 3 matte lipsticks, 2 eyeshadow palettes, a highlight palette, loose highlight powder, glitter gloss, and the real winner of the line: the Glitter Eyes eyeshadow duos, which Kylie herself modeled on social:
These liquid eyeshadows are packed with glitzy pigment, and their vibrant shades are guaranteed to make your eye pop with electrifying color and shimmer. The four shades are going to be sold as duos, and you can expect a major online rush during it's launch on February 28 to grab one. If you'd rather not sit on your computer all day trying to beat the rush for this product, you should definitely grab one of these beauty alternatives instead. They're just as iridescent, and you can expect them to be a much better (and cheaper) buy than the upcoming Glitter Eyes. So, why shell out the extra time and cash when you can grab one of these shimmery picks?
Lime Crime Diamond Dew Lid Topper ($20)
We should fill out in on some important information: Kylie Cosmetics definitely was not the first to come out with a glittery liquid eyelid topper. Lime Crime actually holds that title! Their iconic Diamond Dew lid topper has been giving our eyelids a glitzy glow for over a year before Kylie Cosmetics's Glittery Eyes was a thing. We're also much bigger fans of Lime Crime's Diamond Dew lip toppers for their large array of shimmering shades (they have 10!). Bonus: it can also be used as a highlighter! So, put your trust in this O.G. product, we guarantee that you won't be disappointed.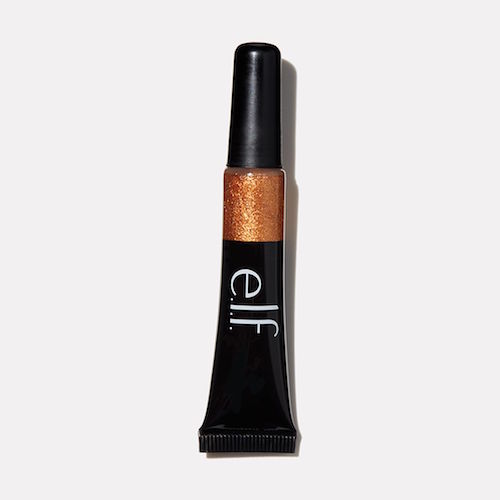 e.l.f. cosmetics Pop Of Glitter Gel ($4.00)
If you're a bargain beauty babe like most of us at SheFinds, then you'll fall in love with this liquid glitter gel. el.f. cosmetics is known for it's amazing quality at ridiculously low prices, so it's no wonder that their Pop Of Glitter gel earned a spot on this list. It's luminscent shimmer adds the perfect splash of color to your lids, and it's buildable formula allows you to go light and subtle for a day at the office or big and bold for a fab night out. We recommend grabbing all five of the shades e.l.f. cosmetics has available, because this shimmery formula is too addicting to pass on.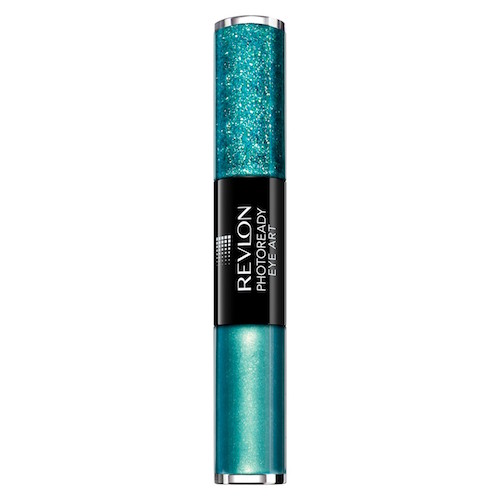 Revlon Photoready Eye Art ($5.69)
This drugstore beauty pick is one of our favorite dupes to the Kylie Cosmetics Glitter Eyes liquid eyeshadows because of it's amazing versatility. Not only does this product contain an opaque, glimmering cream eyeshadow, but it also has a brilliant sparkle on the other end! You can build the intensity on your lids by swiping some of the glitter on them, or give your eyes just a small boost of shimmer by going solo with the cream eyeshadow. Either way, you're always going to look like the chicest girl in the room with this touch of sparkle on your lids.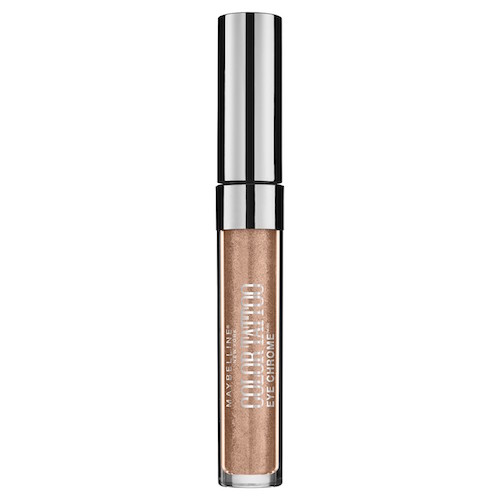 Maybelline Eye Studio Color Tattoo Liquid Chrome Shadow ($7.99)
This liquid chromatic eyeshadow from Maybelline is an essential to fellow glitter junkies. It's chromatic glow leaves your eyelids glittering to the outerspace, and gives you a metallic shimmer that will make your eyes stand out from the crowd. So, keep your makeup looks on point with this amazing drugstore buy!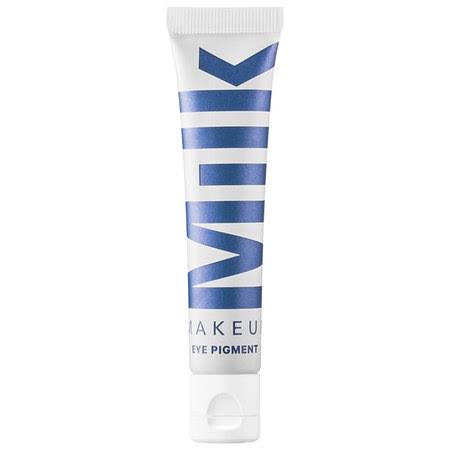 Milk Makeup Eye Pigment ($24.00)
For those of your who are into a minimal makeup look, Milk Makeup has got your back. This brand known for enhancing your natural beauty with it's stellar products, and they've built their reputation on creating the shimmeriest products you can ever think of (like the Holographic Stick that we're so obsessed with!). So, it's no wonder that their cosmic Eye Pigments landed on this list. It gives the perfect amount of glow to your lids, and comes in a bunch of opaque colors that you'll fall for. These funky, vibrant colors can compliment any and every skintone, so make sure you grab a tub of this beauty staple.
SheFinds receives commissions for purchases made through the links in this post.