Leo has been America's favorite party boy since the mid '90s. When you think about his past, he's really not all too different from the sleazy stock broker he played in The Wolf of Wall Street — and we kind of love him for that.
For the past 20 years, Leo's rapid-fire romances have been front-page news across the country. Model, after model, after model… at 41, DiCaprio is still sticking with his player status — news of his split from model Kelly Rohrback broke just days ago.
Leo has kept quite the track record over the years, have you been keeping up? Just for the sake of your curiosity, we've catalogued Leo's every media-worthy hookup since 1994. Have at it, girls!
[Photo: Splash News]
It was only a matter of time before Leo dated model, Nina Agdal. The 24-year-old blonde is just his type! "It's supercasual," a friend of the actor tells Us Weekly. However, the pair have already vacationed in Montauk, New York and the private island Over Yonder Cay in the Bahamas--and that's just in July alone!
Besides recognizing Nina from the 2014 50th Anniversary Sports Illustrated Swim Cover, she might look familiar for another reason. The Victoria's Secret model also dated Adam Levine!
[Photo: Splash News]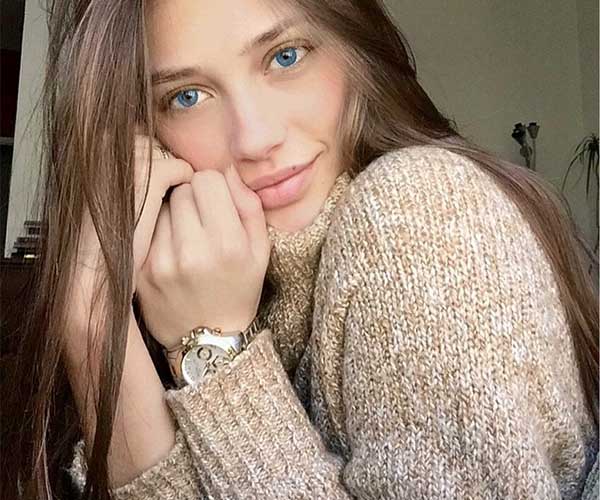 Chelsey Weimar
Page Six is reporting that Leonardo DiCaprio has a new girlfriend and (shocker!) she's a model. Actually, a Victoria's Secret Pink model, to be exact. He's apparently romancing 19-year-old Chelsey Weimar, who's been posting photos to Instagram from Leo's L.A. pad. They two were also spotted leaving Nobu Malibu together, a place where all important celeb couples go to dine (see Kimye). So, must be legit, right? Thoughts on Leo's new GF?
[Photo: Instagram]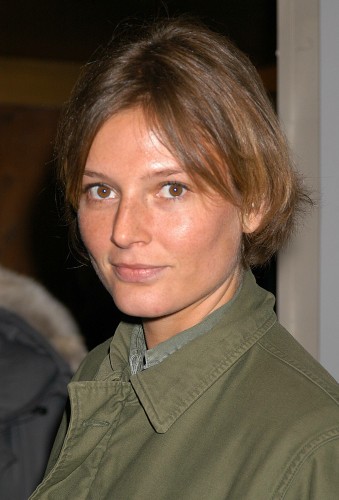 Bridget Hall
It was puppy love for Leo and his very first supermodel girlfriend, Bridget Hall. The pair were spotted all over NYC in 1994, but the tryst was short-lived... Leo is not, nor has he ever been, a one-woman-man.
[Photo: Splash News]
Brittany Daniel
Leo and his Basketball Diaries costar made headlines in '95 when their chemistry sizzled on and off-screen. This being pre-Titanic-madness, Leo was still dating within his age range (not a recurring trend).
[Photo: Splash News]
Naomi Campbell
HBIC Campbell reportedly got down with Leo in the mid-'90s. Despite rumors, Campbell and DiCaprio remain close friends to this day and are often spotted hanging at the same parties and enjoying the same exotic vacations. Ah, the life of the rich and famous…
[Photo: Splash News]
Claire Danes
This may be the most contested of Leo's hookups. Danes and DiCaprio — their names belong together! — played fated lovers Romeo and Juliet in the 1996 Baz Luhrmann adaptation. 20 years later, tales of the pair's mutual hatred continue to steal headlines. But maybe there's more to it than that…? Claire doesn't need to give the time of day to a player like Leo, but we kind of hope there's some truth to the rumors of their star-crossed affair.
[Photo: Splash News]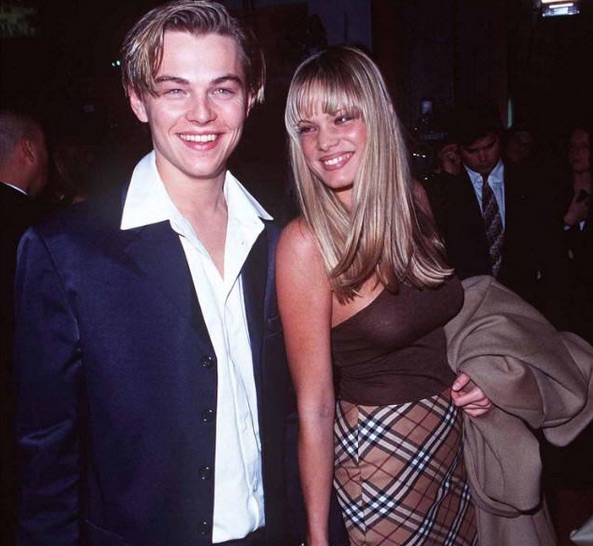 Kristen Zang
Kristen Zang hooked up with Leo around 1996 — so amid the Romeo + Juliet madness, but before Leo rose to super-stardom with Titanic. Depending on the validity of the Claire Danes relationship rumors, Leo may have had a couple flings going at once… Or, maybe Zang was a cover for his secret romance with Danes? Ugh, Leo's love life is so complex…
[Photo: Instagram]
Helena Christensen
And so it begins… Titanic premieres and the supermodels flock. The first to roost: Danish model Helena Christensen.
[Photo: Splash News]
Bijou Phillips
Bijou is now a well-known actress and singer, but when she caught the eye of Leo back in 1998, modeling was her main gig (shocking…)
[Photo: Splash News]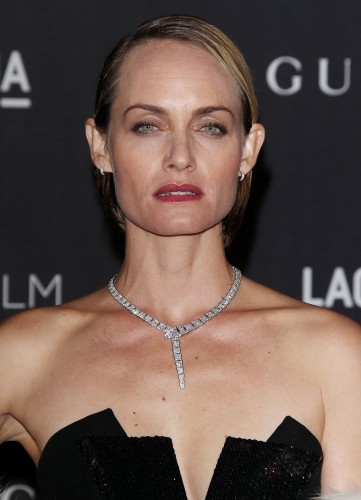 Amber Valletta
This instance probably qualifies as the peak of Leo's cockiness — or at least we hope it does! DiCaprio saw model/actress Amber Valletta in the pages of a magazine and decided she would be his next conquest. His people called her people… and the rest is history. So mail-order bride for the late 20th century…?
[Photo: Splash News]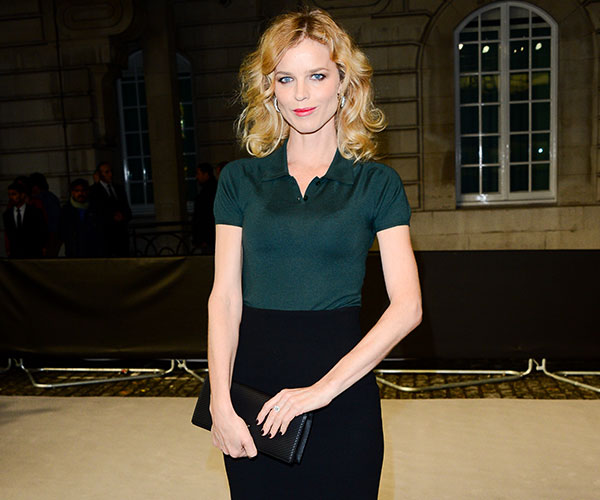 Eva Herzigova
At the time of her month-long affair with DiCaprio, supermodel Eva Herzigová was married to Bon Jovi drummer Tico Torres. Oops!
[Photo:Jon Furniss / Corbis]
Gisele Bundchen
For a moment in time, it seemed that our boy might be settling down. Leo and supermodel (*gasp*) Gisele were a serious power couple in the early 2000s. Of greater principle than her former flame, Gisele grew tired of Leo's party-boy antics and called it quits in 2005. But don't feel too bad, Leo's heart did go on (… and on …).
[Photo: Splash News]
Bar Refaeli
Leo spent the next half-decade with Israeli model Bar Refaeli. But, of course, there were a few indiscretions…
[Photo: Splash News]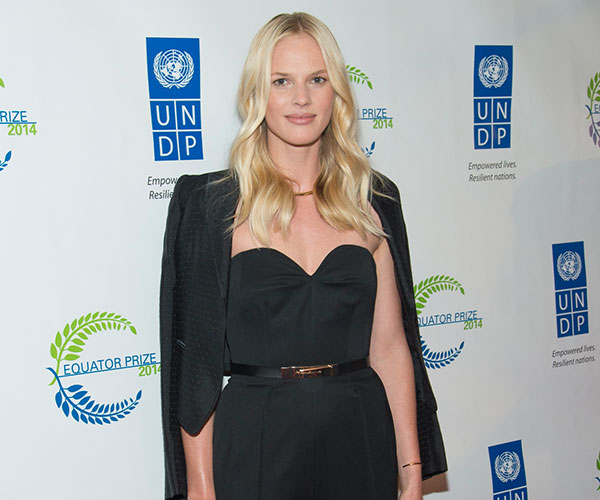 Anne Vyalitsyna
Supermodel Anne Vyalitsyna reportedly hooked up with Leo during one of his breaks from longtime gf Bar Refaeli. Fellow serial supermodel-dater, Adam Levine, was also linked to Vyalitsyna before he settled down with Victoria's secret Angel Behati Prinsloo.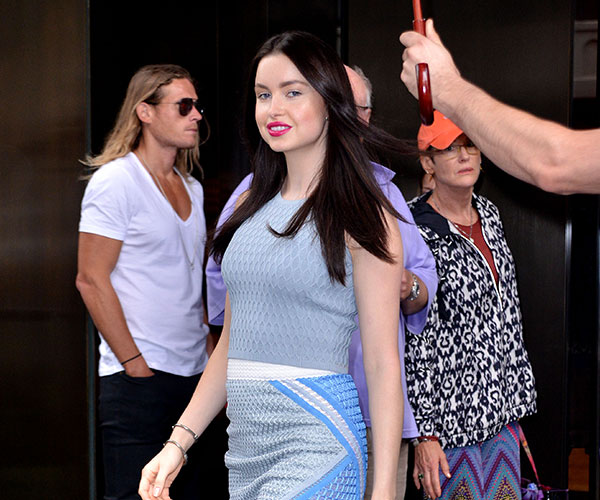 Emma Miller
British model Emma Miller was spotted on a date with DiCaprio after his split from Refaeli. At the time, Miller was dating actor Jesse Metcalfe (Help! Do we make a John Tucker Must Die reference or go with "Jess(i)e's Girl"?!?
Madalina Ghenea
Romanian model Madalina Ghenea is another Hollywood favorite; her list of famous exes includes actors Michael Fassbender, Gerard Butler, and (of course!) Mr. DiCaprio. Well, OK, we can't really confirm that she and Leo were official... BUT the pair was spotted out together several times in 2011. Plus, she definitely seems like his type...
Blake Lively
Good girl Blake had a brief DiCaprio phase in 2011. We were about to give Leo a pat on the back for dating a non-supermodel, but then we remembered: IT'S BLAKE LIVELY.
[Photo: Splash News]
Alyce Crawford
Crawford and DiCaprio go way back — he was her favorite babysitter. Just kidding, but seriously the age gap is gross, even for such a renowned player. Australian model Crawford was seen visiting DiCaprio's hotel room in the days following his split from Lively. The alleged fling ended just before Crawford left for summer camp. (Kidding again! Fun fact: she was seven years old when Titanic came out...)
[Photo: Splash News]
Erin Heatherton
Just another semi-serious relationship with a blonde model in her early 20s.. It's all over now :(
[Photo: Splash News]
Toni Garrn
Leo and 23-year-old model Toni Garrn were together for about a year and a half. Things went sour in late-2014 when Leo was seen leaving a party with 20 girls in tow…
[Photo: Splash News]
Rihanna
No one was rooting harder for Lehanna than me, but it looks like a few risqué headlines is all we're going to get out of this one. The alleged romance burned out in early 2015 before it had the chance to shine bright like a diamond (sorry, had to).
[Photo: Splash News]
Kelly Rohrback
Despite the bevy of engagement rumors that cropped up in October 2015, swimsuit model Rohrback and Leo have officially (as of yesterday!) ended their relationship.
[Photo: Splash News]