Many women underestimate the importance of a properly fitted bra. Believe it or not, when your bra is too big or too tight and doesn't support you the way that you need, it can reflect on your appearance. You work so hard to look your very best, the last thing you want is for your bra to be aging you!
We spoke with Kimmay Caldwell, expert bra fitter (and self-love coach), and she provided us with 5 tips on finding the best bra as you mature. There are a few simple bra tricks that you can make that will have you looking 10 years younger instantly!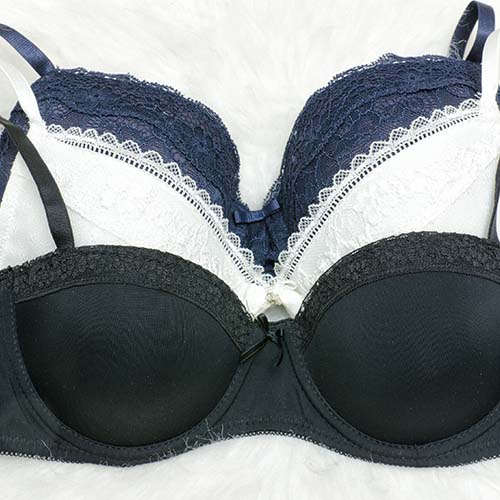 1. Tighten The Band
"A lot of people are wearing a bra band that is WAY too big," said Caldwell. "This is where 90% of the support comes from, so if this doesn't fit the rest of the bra will droop. When a band is too loose it rides up the back, which causes the straps to slip, and cups to fall forward and down. There goes all your support!" Not only do you lose all of your support when your bra droops too low, but also, "a sagging bust covers up your waist and shape," said Caldwell.
Caldwell's tip for buying new bras: "Start with it on the tightest hook, nice and snug. That way as it stretched (trust me, it will!) you can move it in and keep the snug fit. And a nice wide band will provide super support."
Fuller figures can get a great band fit at a great price with the Dreamfit collection. I suggest the back smoothing style for a firm fit without a bulge.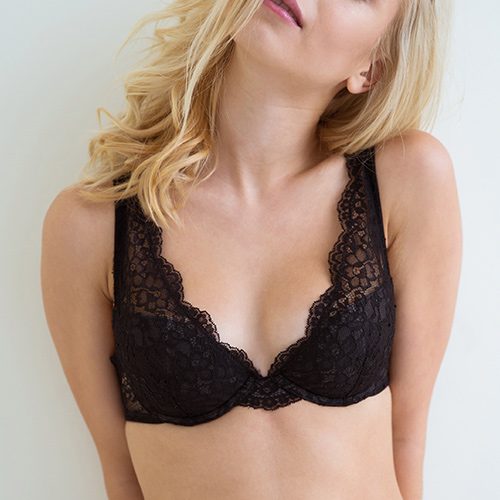 2. Smooth It Out
As you get older, update your bra style. "Some of my clients feel that a bra with seams ages them. They prefer a smooth, youthful look--just like with skin! Try a bra that has a seam-free band or extra material under the arm for an ultra smooth look," said Caldwell.
The Olga No Side Effects bra is a dream come true for those who want a smooth, seam-free look. It's a great style for underneath clingy clothing, or a t-shirt for sure!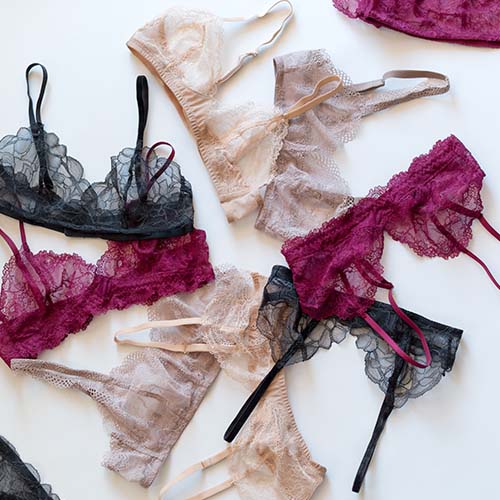 3. Update The Straps
"Nothing says "boring bra" like boring straps. If your cute outfit leaves them a bit exposed, it's best to update them to something more fashionable! Try a pretty color, a sweet lace embellishment, or even an on-trend lace back. If you want to keep basic straps hidden, use a strap converter or buy a bra with a built-in j-hook or convertible strap style," advises Caldwell.
The Warner's Cloud 9 Underwire Bra is a winning combination of a super soft t-shirt bra, convertible straps, and a pretty lace back.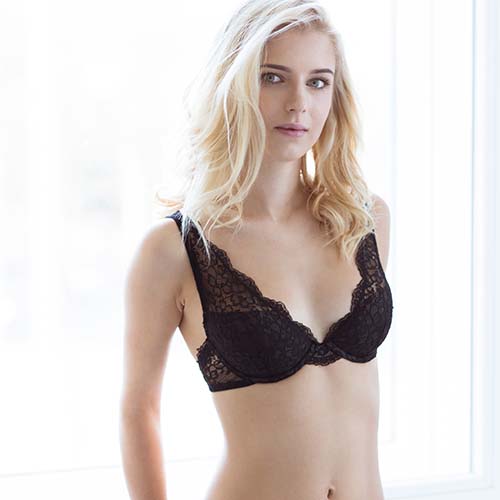 4. Layer A Cute Bralette
While many women think that bralettes are reserved for those with smaller busts, Caldwell provides an easy solution for that. "If you want to wear a cut out top or plunging neckline, let your bralette show while getting the support you want by layering a lace bralette over your basic bra! That way you can stay modern AND supported."
Try this Torrid layering bralette for plus size.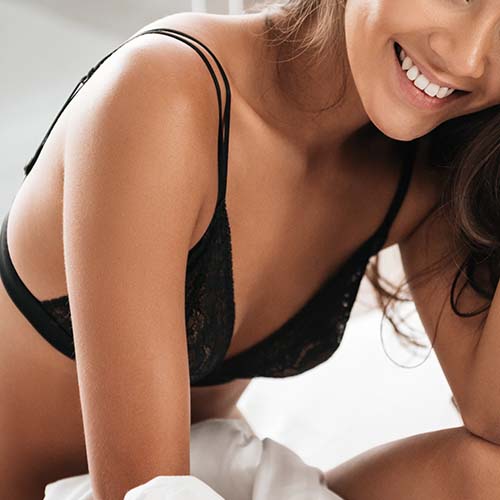 5. Bra Sized Sports Bra
When keeping in mind how your bra can age you, don't forget about your sports bras. "There is almost nothing worse for breast tissue than wearing a bad sports bra. Ouch! Not getting adequate support during athletic activity can lead to stretching and sagging. I've seen clients wear worn out old bras, or two bad sports bra, or a non adjustable/over the head style too much. I suggest wearing a sports bra with super support. That means it should have an adjustable band and straps, come in a range of bra sizes, and be designed for support." said Caldwell.
Try the Le Mystere Active Balance sports bra, which is super stylish and supportive.
[Photos: Shutterstock]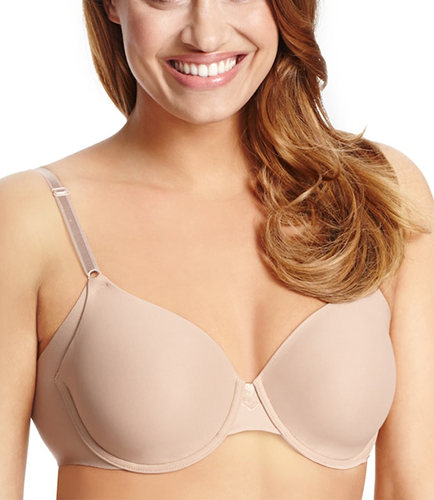 Olga Bra No Side Effects Full Figure Contour Bra ($23.99)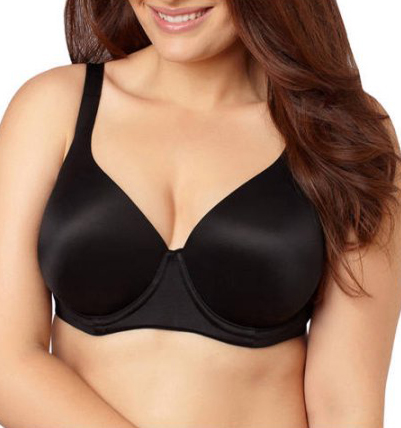 Dreamfit Womens Plus Size Back Smoothing T-Shirt Bra ($11.44)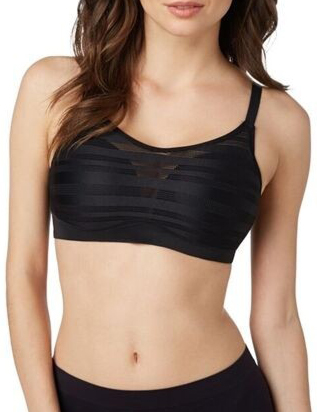 Le Mystere Active Balance Sport Bra ($60)
Torid Black Lace Racerback Bralette ($28.90)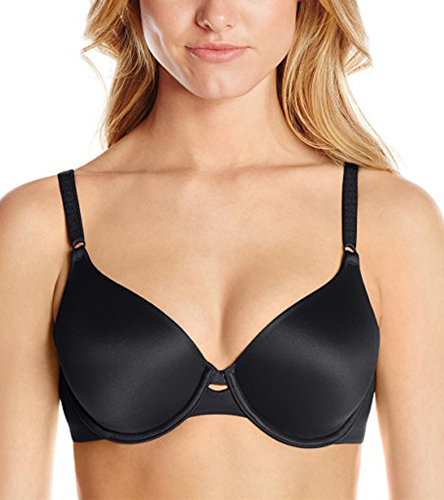 Warner's Women's Cloud 9 Underwire Contour Bra ($12.98)
SheFinds receives commissions for purchases made through the links in this post.