Eye creams have the power to transform your skin. They're formulated with nourishing ingredients that keep this sensitive area hydrated, healthy, and protected. After all, your eyes are one of the first places that start to age. That's why you need one of these powerful eye creams that make you look younger!
"Over time it's about maintaining the health and thickness of the eyelid skin. Improving the skin quality in this area early on ensures that the eyelid skin does not easily lose laxity and its smooth appearance later on," board-certified, Los Angeles-based dermatologist Annie Chiu tells DermStore. "Regular use of eye cream over time will keep the eyelid skin elastic and can improve or prevent against some fine lines or collagen loss. Remember: Nothing is magic. Results don't occur overnight."
Eye Cream For Dark Circles
If dark circles are your top concern, dermatologists recommend using eye creams that use the following ingredients:
Vitamin C
Antioxidants
Retinol
Dr. Chiu says that these will help keep your skin protected from UV rays and help fight oxidative damage. You can also get the same effect and protection from sunscreen, which is why it's so important to apply it daily. They also help encourage the thickening of collagen, which is important for the under-eye area because the skin is delicate and already thin.
Eye Cream For Puffiness
When it comes to under-eye bags and puffiness, Dr. Chiu suggests using an eye cream that's formulated with caffeine. This energizing ingredient allows for temporary de-puffing by constricting blood vessels in the area, making it perfect for tackling those stubborn bags.
Best Eye Creams That Make You Look Younger
Now that you know what to look out for when shopping for eye creams, here are some of the best brands and formulas available. Trust us, they will change your life and your skin!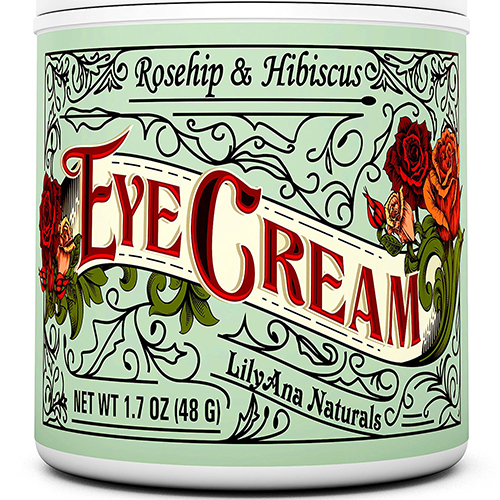 1. LilyAna Naturals Eye Cream Moisturizer ($17.99)
This rejuvenating eye treatment brightens, firms, hydrates, lifts, and tightenings your under-eyes to reveal a radiant complexion. It's formulated with vitamin C, vitamin E, rosehip seed oil, and hibiscus flower extract to help, repair, and hydrate the skin.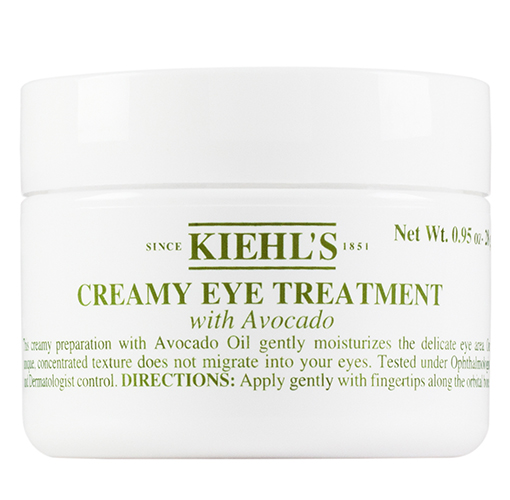 2. Kiehl's Creamy Eye Treatment With Avocado ($29.00)
This hydrating eye treatment is formulated with avocado oil and works to gently moisturize the eye area and keep it protected. It provides the skin with essential daily hydration and leaves it looking softer, suppler, and more youthful-looking. It also makes for an amazing primer, too!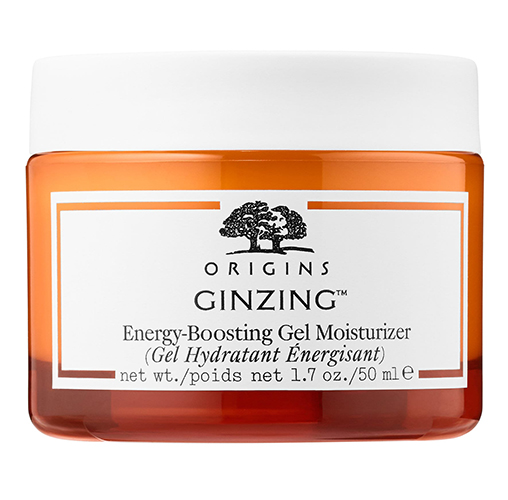 3. Origins Ginzing Refreshing Eye Cream ($31.00)
This energizing eye cream wakes up tired eyes and is an excellent, fast-acting solution for dullness, puffiness, and dark circles. It uses a powerful blend of coffee beans, Panax ginseng, magnolia extract, and natural optic brighteners to de-puff and brighten the eyes to reveal radiant skin.
4. KORA Organics Noni Radiant Eye Oil ($38.00)
This may not be a cream, per se, but this Radiant Eye Oil from KORA Organics is one of the best brightening products available. It's got a unique rose quartz roller ball applicator that provides a soothing experience that helps awaken the eyes. The formula softens fine lines and crow's feet, helps reduce dark under-eye puffiness, firms, and tones skin around the eye for a youthful appearance.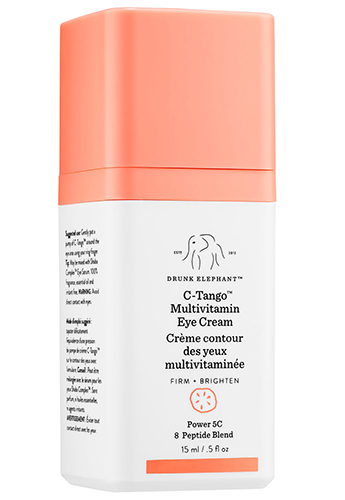 5. Drunk Elephant C-Tango Multivitamin Eye Cream ($64.00)
Vitamin C is an essential anti-aging ingredient, and it's the star player in this eye cream from Drunk Elephant. This restorative eye cream combines this powerful vitamin with cucumber extract to deliver firmer skin around the eye area. It's gentle enough to be used in the morning and at night, but it's still effective enough to help improve any visible signs of damage.
SheFinds receives commissions for purchases made through the links in this post.