Now that Memorial Day is over, it's time to seriously start gearing up for summer. If you still haven't officially begun your bathing suit diet, don't worry, there are ways to get on track and see results fast. It all starts with what you eat. To lose 5 pounds in one week safely, follow a 1,400 calorie-a-day meal plan for seven days. Click through the slideshow to get some inspiration for some healthy meals that will help you lose 5 pounds in one week.
[Photos: Shutterstock]
Plain Yogurt And Berries
For breakfast, opt for 4 ounces of low-fat, plain Greek yogurt. Don't worry, there's enough room for toppings. Add 1/2 cup of strawberries, blueberries or raspberries to get their antioxidant and anti-inflammatory goodness. On the side, enjoy 1/2 of a whole-grain English muffin with 2 teaspoons of your favorite nut butter.
Steel-Cut Oats With Fruit
Another tasty, low calorie breakfast option is steel-cut oats. Add 1/3 cup of fat-free milk or almond milk to a serving size of oats. Mix in 1/2 cup of your favorite fruit and nuts, then sprinkle some chia seeds on top.
Healthy Tortilla
Top one whole-wheat tortilla with black beans, brown rice or quinoa, shredded lettuce, chopped tomato, salsa and 1/4 avocado sliced. Add some grilled chicken, tofu or fish for added protein.
Salmon And Veggies
Salmon is loaded with lots of important nutrients that help speed up weight loss. There are tons of recipes to cook this healthy fish, but our favorite is this Lemon Glazed Salmon recipe from Delish. Add some healthy greens like kale, spinach and broccoli to the side and watch these nutritious weight loss foods work their magic!
Drink Water
Drinking plenty of water can help you get to weight loss goal even faster than by dieting. Drink at least 1/2-1 ounce of water per pound of body weight and make sure that you are drinking throughout the day.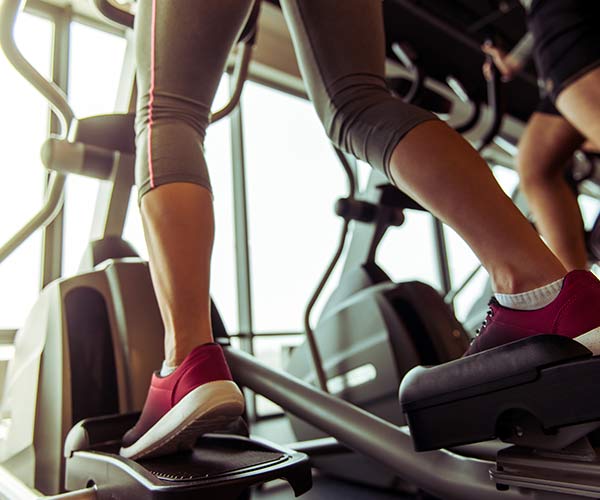 Exercise
Eating good and drinking water are only half of the weight loss equation. Next comes exercise. You should exercise at least 45 minutes a day five times a week to lose weight. The best weight loss exercises to try are running, jumping rope, kettlebell intervals, elliptical intervals and using the rowing machine.