You have so much to do leading up to your wedding, and you don't want to put pressure on yourself to lose a significant amount of weight before the big day. Still, many brides want to lose a few pounds before the vows and the honeymoon--and that doesn't have to be a stress inducer. With some healthy changes, you can make sure you look and feel your best when you say I do.
[Photos: Shutterstock]
Stick With Water
It's a no brainer that water is the healthiest beverage to drink when you're looking to get healthy and lose a few pounds. Alcoholic and sugary drinks are a waste of calories, while studies show that drinking water actually revs up your metabolism. Think H2O is boring? Buy a fruit infuser so you can add some flavor and healthy antioxidants to your water!
Eat Breakfast
There's a reason they call it the most important meal of the day. Not only does it lead to a more nutritionally-balanced diet, but it will also give you the energy you need for physical activity throughout the day.
Work Up A Sweat
Of course, if you want to drop a few pounds, you need to work up a sweat. The best way to work out is to switch it up so you don't get bored. You can try spinning, take a hike with friends, sign up for a dance class or even go indoor rock climbing. If you choose activities that you love, then you'll actually enjoy doing it!
Lift Some Weights
You don't have to go too crazy, but lifting some weights can help build up your strength, which is just as important as cardio. In fact, research shows that building more muscle will keep your body burning fat all day long.
Get Some Shut-Eye
It might be hard to sleep with all you have to do for the wedding, but it's essential that your body (and mind) get to rest during the night. Researchers at Columbia University even found that people who sleep less than seven hours per night are heavier, gain more weight over time, and have a harder time losing weight.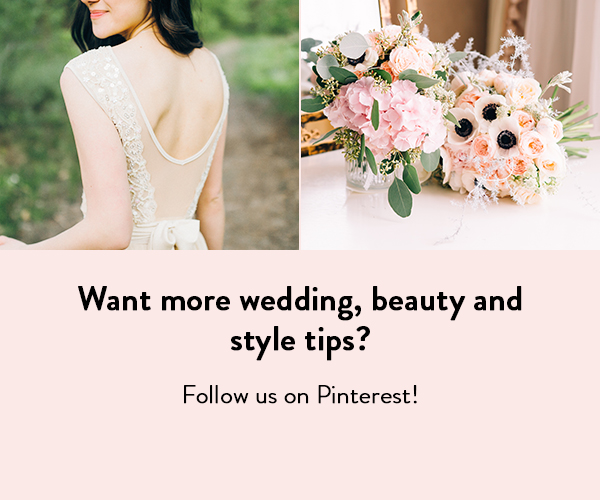 Want more wedding tips and advice? Follow SheFinds on Pinterest!