Figuring out how best to start your day can be a challenge, but picking out a healthy low-carb breakfast is one smart one to keep yourself on track for your weight loss goals. This can help keep your metabolism going all day and have your feeling your best.
Read on for the one low-carb food you should have to jumpstart your metabolism.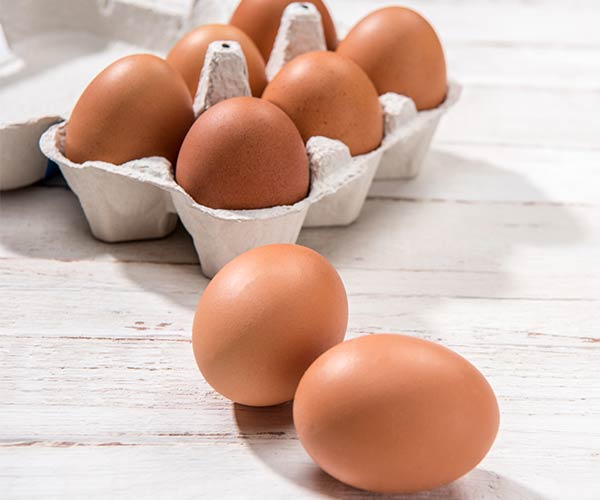 Shutterstock
Eggs
Lisa Richards, nutritionist and founder of The Candida Diet, explains that her favorite low carb food is eggs.
"Eggs are a metabolism boosting, low-carbohydrate food that also provides lean protein in your diet. Eggs contain a nutrient called choline which works in the body to suppress leptin, the hunger hormone, while the yolks increase the body's absorption of antioxidants. These attributes make eggs effective in increasing metabolism and enhancing supporting health," she tells SheFinds.
Shutterstock
Eggs are also very versatile, making them easy to add into your regular diet. Not only are there many ways to make eggs--suitable for anyone's tastes--but it's also easy to add them to other healthy ingredients. Whether you are making a vegetable omelet or oatmeal with eggs, incorporating this super food into your diet can help you see weight loss results more quickly.
Shutterstock
Adding spices to your eggs can also help you see faster results. Metabolism-boosting ingredients, like cayenne pepper and chili powder, are great additions to your classic egg dishes--and they can help kickstart your metabolism even more.
Shutterstock
In addition, adding certain low-carb ingredients to your diet could help speed up weight loss even more.
Richards explains, "There are some excellent fiber-rich and low-carb ingredients that can be added to many recipes to help boost your metabolism. These include chia, flax, avocado, blackberry and pistachios."