Madewell's Spring Summer 2018 lookbook is here, which means you can start planning (saving for... daydreaming about...) exactly what you want to buy from it before anything hits stores. In fact, if you're a loyalty member (their Insider program is da bomb dot com), you can shop it now. Otherwise, you'll just have to click through this slideshow, select your picks, then shop when the complete collection hits stores on 1/23. Either way, you're ahead of the game!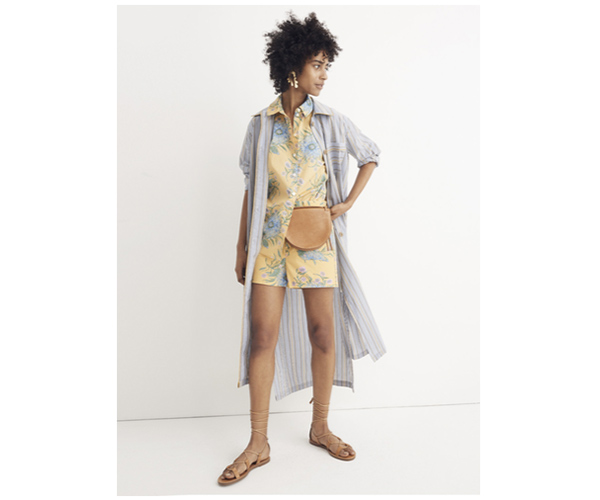 Head designer Joyce Lee says of the line, "For the spring collection we were inspired by some of my favorite destinations--India, Morocco, the desert."
Yellow Van Gogh Floral Printed Ruffle Sleeve Shirt
Monroe Short In Yellow Van Gogh Floral
Ray Lace Up Outstock Sandal
Matissa Statement Earrings
Soft Zipper Tie Belt Bag
"We translated the rich, earthy tones and textures of those places into multicolored stripes, playful prints and of course all kinds of great denim.," she continued.
Cheyenne Top In Rust Daisy Print
Perfect Summer Jean w/ Ripped Knees and Raw Hem
Surplus Jacket
Seed Bead Stretch Bracelets
Curved Tassel Earrings
Reka Criss Cross Sandal
"They're pieces I picture wearing on a road trip through the American southwest--just driving and watching out the window as the landscapes change." Sounds amazing!
madewell-spring-2018-babydoll-dress
Madewell Spring/Summer 2018 collection - shop 1/23
Mickey Tee
Strawberries Pintuck Ruffle Cami Dress
Rayner Boot
madewell-spring-2018-basket-bag
High Rise Garment Dye With Patch Pockets
Strawberry Jacket
Mini Transport Xbody: Basket Weave
Ray Lace Up Outstock Sandal
Cross Keeper Skinny Belt (Cf)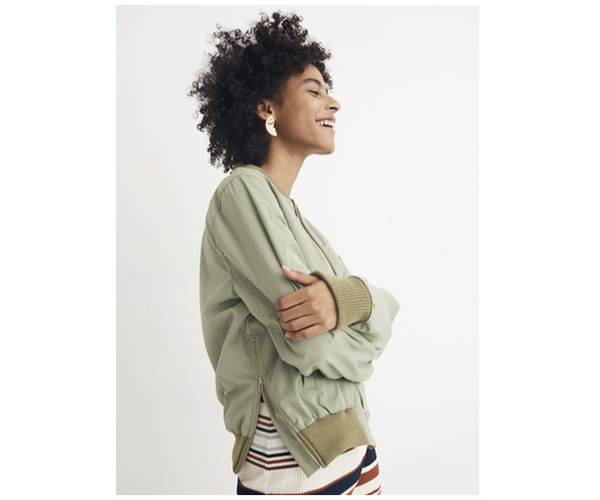 madewell-spring-2018-cuff-jeans
Champion Classic Hoodie
Workwear Duster
Rigid Straight Crop Jeans
Mini Pocket Transport Tote
Reka Criss Cross Sandal
madewell-spring-2018-denim-flare-skirt
Kamran Short Sleeve Colorblock Rib Tee
Tiered Denim Skirt
Mini Circle Bag In Nubuck
Bridget Sandal (Kid Suede)
madewell-spring-2018-embroidered-pants
White Eyelet Boho Shirt
Tapered Wide Leg Pant In Embroidery
Striped Rib Ankle Mid Fancy Socks
Outstock Multi Strap Sandal
Pom Pom Pullover
madewell-spring-2018-gingham-dress
Ruffle Button-Front Cami In Gingham
Gingham Pencil Skirt
Tabitha Mule
Georgia Stampede Strap Straw Hat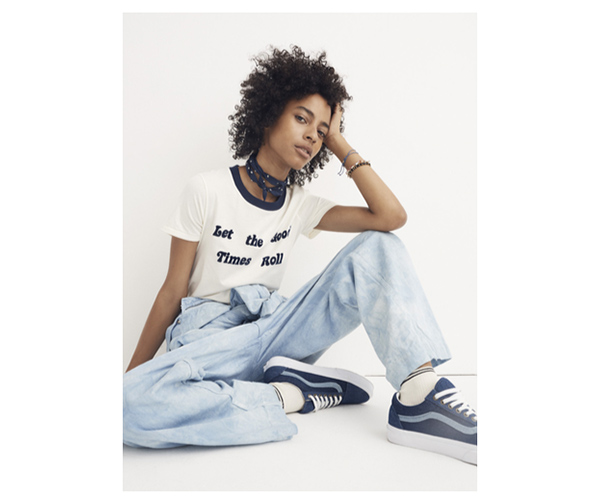 madewell-spring-2018-let-the-good-times-roll-tshirt
Let The Good Times Roll Ringer Tee
As Ever Vintage Jumpsuit
Vans X Madewell Old Skool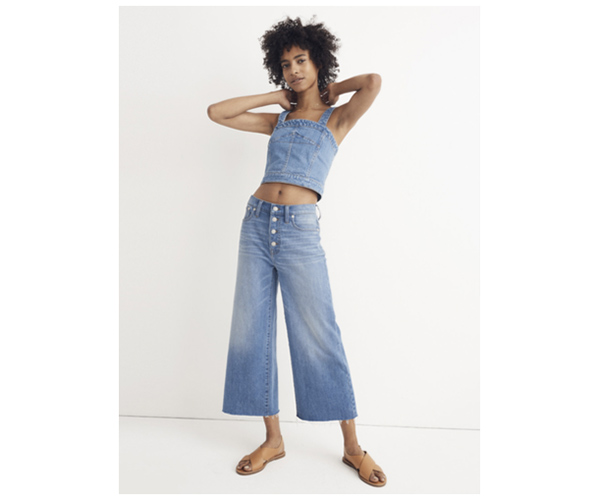 madewell-spring-2018-matching-denim-top-jeans
Denim Structured Button Back Crop Top
Wide Leg Indigo W. Button Front And Raw Hem
Reka Criss Cross Sandal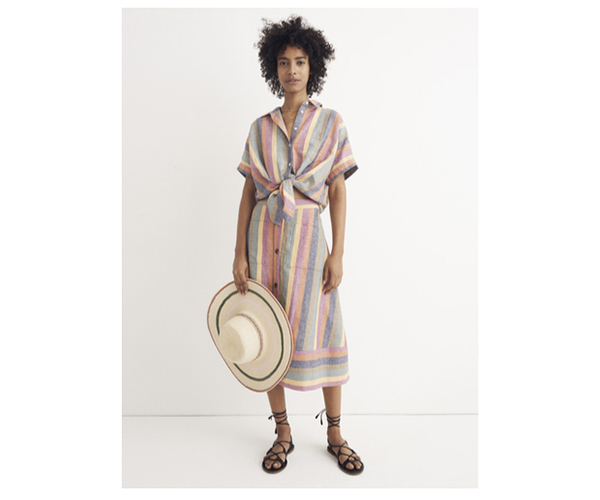 madewell-spring-2018-matching-set
Short Sleeve Tie-Front Shirt In Peacock Stripe
Midi Circle Skirt In Rainbow Stripe
Tulum Stripe Hat
Ray Lace Up Outstock Sandal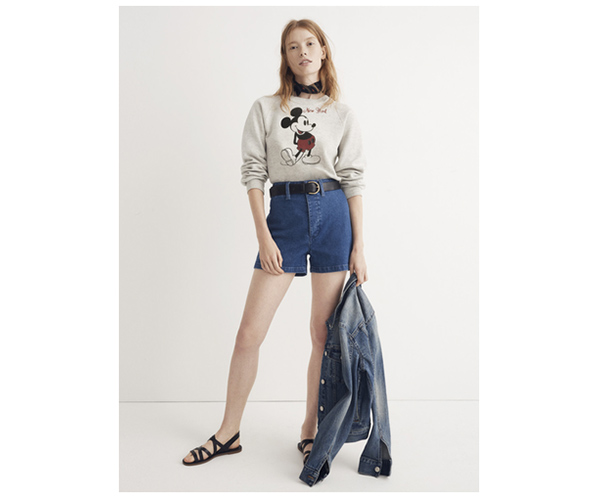 madewell-spring-2018-minnie-mouse-top
Mickey Sweatshirt
Emmett Short In Denim
Shrunken Stretch Jean Jacket
Silk Bandanas
Outstock Multi Strap Sandal
Mwell Medium Perfect Leather Belt
madewell-spring-2018-olive-green-dress
Luke Lettucing S/S Tee
Tiered Green Cotton Midi Dress
Mini Circle Bag In Vachetta
Bridget Sandal (Kid Suede)
Acrylic Statement Earrings
Skinny Tie Silk Scarf
madewell-spring-2018-pink-coat
Embroidered Zoe Pullover
As Ever Fishtail Parka
High Rise Denim Shorts W Patch Pocket
Striped Rib Ankle Mid Fancy Socks
Outstock Multi Strap Sandal
Camp Webbing Belt
madewell-spring-2018-pleated-trousers
Candice Tank In Shortcake Stripe
Emmett Wide Leg Crop In Warm Nutmeg
Canvas Bucket Hat Wider Brim/p>
Adidas Gazelle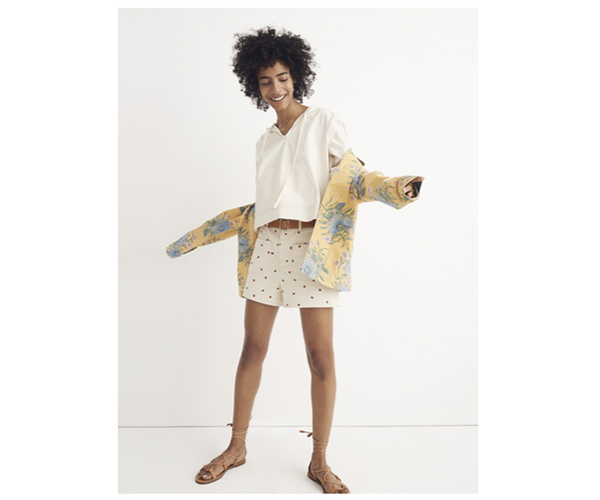 madewell-spring-2018-polka-dot-shorts
Hooded Popover
Monroe Short With Strawberries
Fitted Workwear Jacket In Yellow Van Gogh Floral
Convertible Rope Tote
Clean Stitched Belt
Ray Lace Up Outstock Sandal
madewell-spring-2018-striped-jumpsuit
Stripe Twill Jumpsuit
Denim Chore Coat
Simple Pouch Crossbody Bag
Organic Statement Earrings
Tretorn Denim Paint Splatter Nylite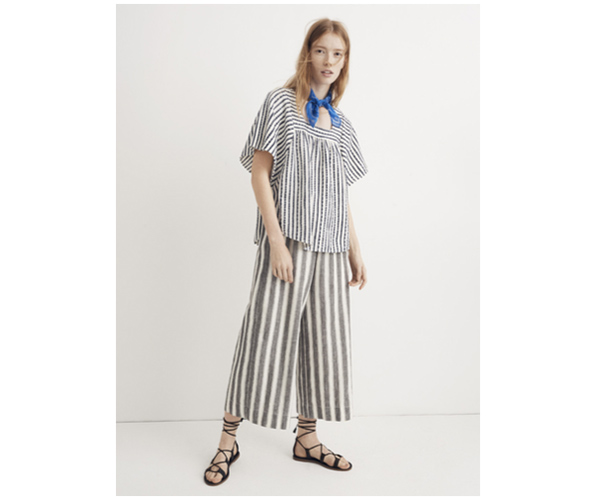 madewell-spring-2018-striped-matching-set
Butterfly Top In Fudge Stripe
Huston Pull On Wide Leg Pant In Stripe
Ray Lace Up Outstock Sandal
Washed Bandana
madewell-spring-2018-washed-jeans
Butterfly Top In Strawberry Stripe
Tapered Wide Leg W Contrast Stitching
Washed Bandana
Rope Sm Bucket Bag
Tabitha Mule
madewell-spring-2018-white-dresses
Tiered Strawberry Embroidered Buttonfront Midi Dress
Callan Strappy Sandal (Wood Bottom)
Georgia Stampede Strap Straw Hat
madewell-spring-2018-white-romper
High Rise Garment Dye With Patch Pockets
Strawberry Jacket
Mini Transport Xbody: Basket Weave
Ray Lace Up Outstock Sandal
Cross Keeper Skinny Belt (Cf)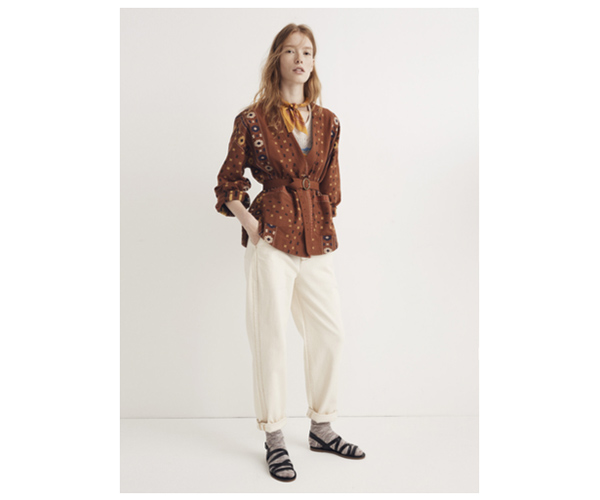 madewell-spring-2018-wrap-jacket
Camino Del Sol Whisper Cotton Crewneck Muscle Tank
Kimono W. Shirttail Jacquard
Peg Pant In Solid W Contrast Stitching
Outstock Multi Strap Sandal
Washed Bandana
Spacey Stripe Trouser Socks
madewell-spring-2028-denim-jumpsuit
Denim Tie Back Jumpsuit
Callan Strappy Sandal (Wood Bottom)
Silk Bandanas