Madewell frequently offers an additional sale-on-sale codes to shoppers (typically, around 20% off)–but none are as deep as the End Of Season Sale. In July and December, the J.Crew sister brand gives an additional 40% off–a huge discount for the chain. And lucky for us, the Summer sale is coming up fast. Here's everything you need to know:
What Is It
The Madewell Summer Sale usually occurs in July–anywhere between July 8 and July 27. It's also known as an end of season sale.
This bi-annual event (there's also one in December) offers customers an extra 30 or 40% off sale items for a total savings of a whopping 70% off. (Yes–you read that right).
There's lots to choose from in the sale–they typically have 300-400 items in the clearance section.
The event in December is also referred to as the After Christmas Sale. A rose by any other name would smell as sweet!
Get Ready To Shop–Madewell's Summer Sale Is Happening Soon! https://t.co/HyTlvZTX6H on @bloglovin

— SheFinds (@shefinds) June 12, 2018
What Is The Discount?
In 2018, they offered an additional 40% off with code SHORETHING. In 2017, the sale featured an additional 30% off with the code THINKBIG In 2016, the sale had an additional 40% off with code EXTRA40 at checkout.
Based off the past years, we can anticipate that in 2019 they will offer 30%-40% off with an epic code.
Dress well with Madewell's extra 40% off sale. https://t.co/7uJv4Un0gw pic.twitter.com/JXW12Bxxqx

— Kinja Deals (@KinjaDeals) July 27, 2018
When Is It
The sale varies from year to year. In 2018, the sale ran at least from July 27-July 30th. In 2017, the sale happened on or around July 18th. In 2016, the sale was going on during July 23rd.
Based off past years, we can predict that the sale will take place anytime from July 18-31, 2019.
How To Be A Madewell Insider
Madewell Insiders get free shipping at the event. Find out more information about the program here, or sign up now.
A ton of cute summer styles are on sale at Madewell right now: https://t.co/v8lWDxQXvw

— PeopleStyle (@peoplestyle) June 27, 2018
What To Buy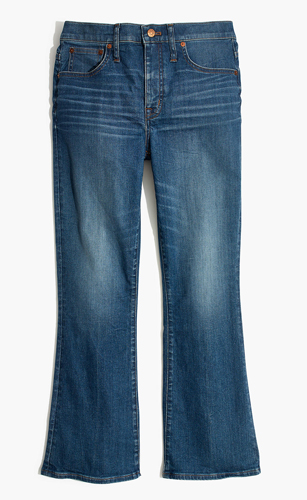 Jeans Under $60
Madewell's denim is cult, and should definitely be your first stop when shopping the sale. Last year they had High Rise Skinny Jeans on sale for $58.80, down from $135.
Madewell Cali Demi Boot Jeans In Tierney Wash Eco Edition ($98, down from $125)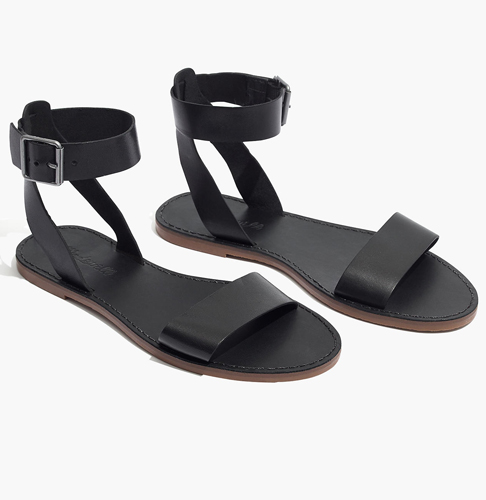 Sandals Under $30
Their everyday leather sandals are always a good idea. In 2017, they had flat sandals for $28, down from $98.
Madewell The Boardwalk Ankle-Strap Sandal ($39.50, down from $59.50)
Dresses Under $40
There are typically countless dress styles to choose from at this price point--caftans, wrap dresses, spaghetti straps and more. Take your pick.
Madewell Petite Denim Shirred Sleeve Wrap Dress in Elsworth Wash ($69.99, down from $118)
SheFinds receives commissions for purchases made through the links in this post.