When you need clothing, accessories, household items and decor, or beauty finds like skincare products and makeup, Marshalls is the place to score pretty much everything for a lot less–even 60 percent less at times.
Marshalls is a super popular department store chain with over 1,000 shops across 42 states, as well as outlets in Canada and Puerto Rico. As part of a corporation that includes other great stores like TJ Maxx, HomeGoods, Home Sense, and Sierra Trading Post, you can be sure you are finding quality items and nabbing them at ridiculously fair prices.
And their lower price tags don't mean you're getting bottom of the barrel merchandise, either. In fact, Marshalls' finds are so interesting there's even a hashtag–#MarshallsSurprise—that is used by Marshalls shoppers who are thrilled to find everything from an affordable polka dot blouse to a cheap yet effective vitamin C serum. From cacti print journal to morning coffee cups decorated with sloths (for real, it's a thing), Marshalls has everything.
Shopping at Marshalls can feel a little like poking around a really great flea market for rare and random treasures. Chances are you won't leave the store without several bags worth of merchandise. Honestly, you'll probably have to stop yourself from going overboard.
Despite its great prices, there are always ways to improve upon a good thing. Here are four life-changing Marshalls shopping tricks everyone should know to make your shopping experience at Marshalls even better.
Marshalls Shopping Hacks You Didn't Know You Needed–Until Now!
1. Know What Marshalls Does Well & What Just Isn't Its Thing
It can be easy to confuse one relatively affordable department store with another. But if you're heading over to Marshalls in hopes of finding a designer name brand gown for half the price, you aren't shopping at the right store, according to the Budget Fashionista. Marshalls is a great outlet for stocking up on T-shirts, shorts, skirts, summer dresses, and accessories like scarves and belts—but you may not recognize the brand name and it's likely going to be a season or two old. TJ Maxx and Century 21 are better alternatives if you want a designer outfit for less money. Marshalls, on the other hand, is the best destination for last-minute clothing grabs before a vacation or trip to the beach.
But the two areas where you will likely be impressed with Marshalls is its shoe and home goods selections. The store expanded both departments in recent years while maintaining a really affordable and mostly basic clothing department (the occasional #MarshallsSurprise will happen—and when it does and it doesn't drain your wallet, you'll keep coming back for more). The CUBE is also a popular destination at Marshalls for junior sizes.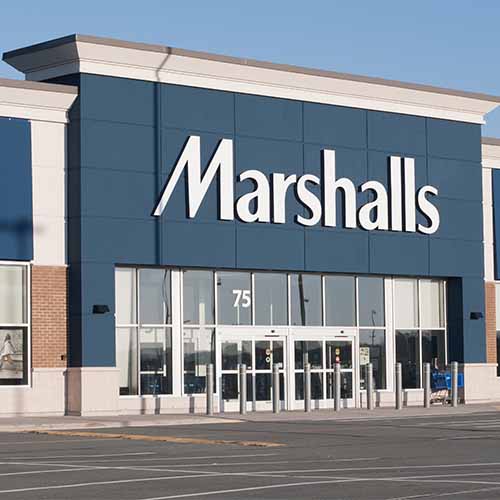 2. Know What Each Tag Color Means
Those colored tags at Marshalls aren't for decorative purposes. They provide clues about the amount of money you'll be saving on various items. If your purchase has a white tag, it's selling for its regular price. A red tag means it's on clearance and you will get it for less money and a yellow tag means it's the final clearance price. Be sure to buy that item right away before you lose out on major savings.
3. Know Which Days & Times Of The Year To Shop
Word on the street is that Marshalls receives new items throughout the week and there really isn't a bad day to shop at the store. With that said, there are usually a few days that are preferable to others and it is generally agreed upon that Tuesdays and Wednesdays are the best for scoring markdowns and avoiding big crowds.
And if you love a great sale, be sure to hit up Marshalls in July and January, which are two times of the year when the store tries to clear out its seasonal inventory.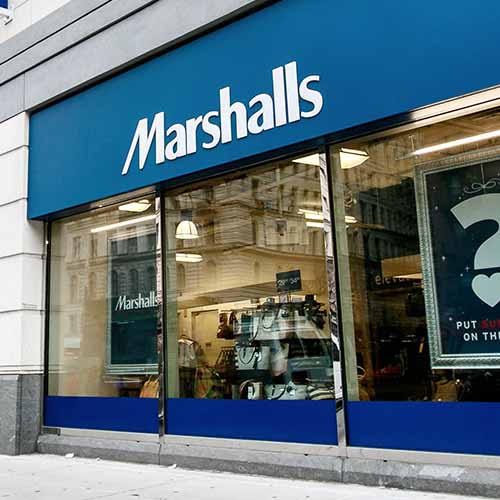 Become Part Of The TJX Rewards Access Program
It's not a typical store credit card, but joining the TJX Rewards Access Program grants you access to some pretty cool perks at Marshalls, HomeGoods, and T.J. Maxx according to Clark. You'll find out about exciting new arrivals before anyone else, will enter a sweepstakes entry each time you shop, have opportunities to nab free stuff, and can even hang out at a private store party, where you'll get to shop for select items before they hit store shelves.
[Photos: Shutterstock]