All eyes are on Meghan Markle following the birth of her first child Prince Archie. Now, it seems that the media has caught the newly-crowned Duchess of Sussex doing something very peculiar.
Splash
The new mom was spotted wearing a newly designed engagement ring at Trooping the Colour.
Splash
Several media outlets have commented on Markle's new ring, which appears to have been reset and featuring new details.
Splash
The Duchess of Sussex's new engagement ring now features a thin micro-pavé band, as opposed to the original solid yellow gold one.
Harper's BAZAAR reporter Omid Scobi revealed that Markle's new ring design came from hubby Prince Harry. The bling upgrade was a gift in honor of both the royal couple's one-year anniversary and the birth of their first child.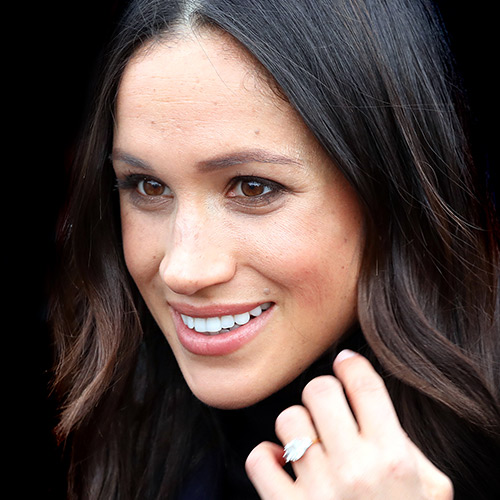 Splash
The royal recruited jeweler Lorraine Schwartz to make the necessary changes to the famous ring, who reportedly resized and reset her engagement ring with a sparkly new band.
"Meghan was touched [by Harry's gift]," a source said.
Splash
Are you surprised to hear that Meghan changed her engagement ring? Let us know your thoughts in the comments below!