Figuring out the best moisturizer for your skin can be a difficult task, especially with so many products out there. Unfortunately, many moisturizers actually contain ingredients that can do more harm than good.
Specifically, moisturizers with artificial fragrance should be avoided because they can harm your skin in the long run.
Shutterstock
Artificial Fragrance
Artificial or synthetic fragrance are a blanket label that is common in skincare products, but can lead to serious problems for your skin. Although fragrance seems harmless enough, it usually consists of a blend of chemicals that can hurt the health of your skin.
Shutterstock
According to Well + Good, "Although fragrance looks like it's one ingredient on the label, it's more likely a blend of many ingredients, confirms the AAD, which says about 5,000 fragrance molecules are used in heavy rotation. Cosmetic companies may use as many fragrance-forming ingredients as they like—and still "fragrance" takes up just one spot on the label."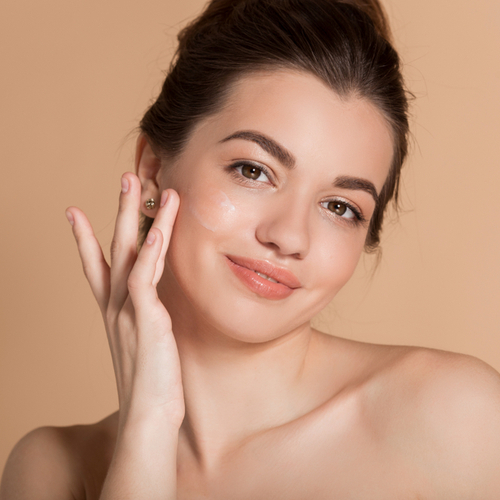 Shutterstock
Without full transparency, it can be difficult to know what exactly is in your moisturizer (or any other skincare product).
Additionally, artificial fragrance can easily irritate the skin, especially if you already have sensitive skin, leading to allergic reactions and rashes.
Shutterstock
Sticking to fragrance-free moisturizers is a good way to avoid these unfortunate reactions and protect your skin.