Watermelon isn't just one of our favorite fruits, it's also one of our favorite beauty ingredients. Why? This yummy treat is filled with vitamins and amino acids making it known to contain some pretty incredible hydrating properties.
Beauty brands have taken note of this and started to add watermelon extracts to their products. This way you can receive the same benefits on the outside the way you do on the inside when you eat it.
And ok, maybe not all of the products below contain actual watermelon, but the color and smell make for a great touch and we couldn't help ourselves!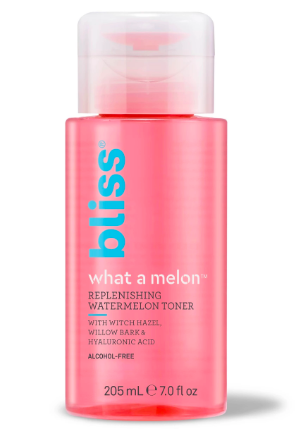 bliss What A Melon Replenishing Watermelon Toner ($14.99)
After cleansing your skin, make sure to use this refreshing and replenishing toner to rid the skin of dead cells and toxins. Oh, and the best part? It's under $15!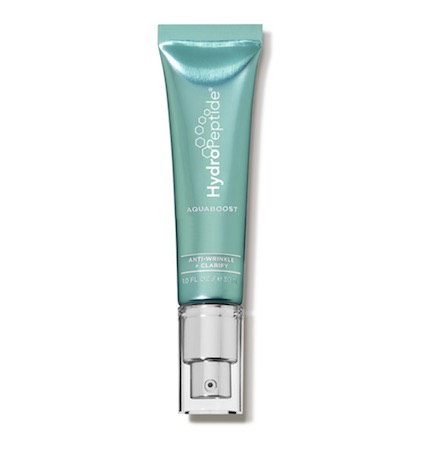 HydroPeptide AquaBoost Oil-Free Moisturizer ($68)
Rich in antioxidants and natural arbutin, this product is made up of anti-redness and complexion-clearing peptides, lilac stem cells, and watermelon extracts to brighten and hydrate dry skin.
Bath & Body Works Watermelon Lemonade ($5.50)
Enjoy the decadent scent of summer's favorite fruit with this yummy watermelon and lemon-scented hand soap.
Vital Proteins Beauty Collagen - Watermelon Mint ($25)
Take a slice out of summer with Vital Proteins' Watermelon Mint Beauty Collagen, which offers a refreshing dose of dew-inducing collagen, hyaluronic acid, and probiotics to get your skin glowing.
Dior Addict Lip Tattoo in Watermelon ($30)
Nothing says summer like a sweep of coral lipstick, and the Dior Addict Lip Tattoo in the irresistible shade Watermelon is without-a-doubt our favorite.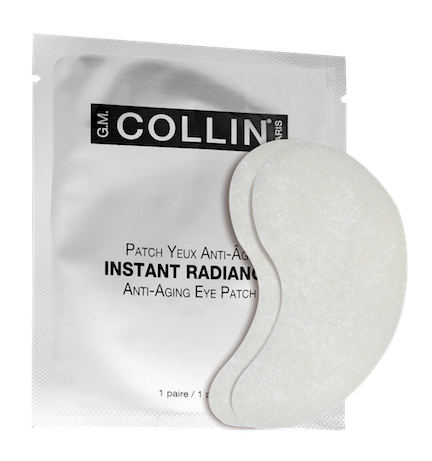 G.M. Collin Instant Radiance Anti-Aging Eye Patches
These convenient watermelon-infused eye patches immediately reduce the appearance of fine lines, wrinkles, puffiness, and fatigue for younger-looking skin. They're also formulated with pearl powder and rose extract to tackle dark circles and discoloration.
Color Street Melon-Dramatic Set ($13)
Celebrate National Watermelon Day with the perfect, melon-inspired mani from Color Street.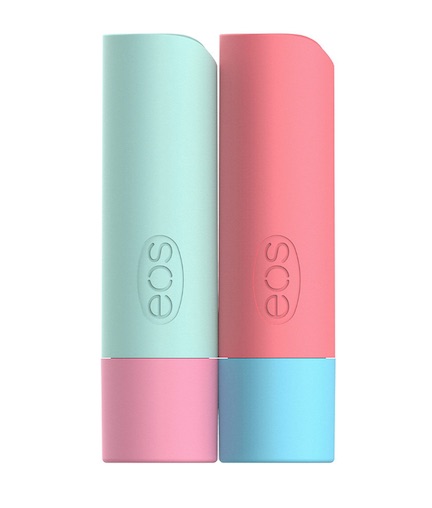 eos FlavorLab Super Soft Shea Lip Balm Duo in Watermelon & Martini ($5.49)
Experience crazy delicious flavors with the eos FlavorLab Super Soft Shea Lip Balm Duo, which combines the sweetness of watermelon with the punch of martini to nourish and hydrate lips.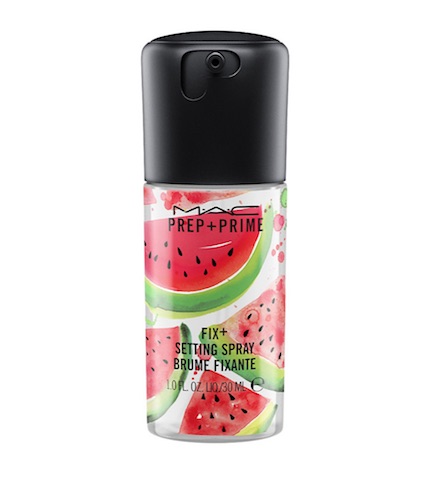 MAC Cosmetics Prep + Prime Fix+ Setting Spray in Watermelon ($16)
This travel-sized setting spray locks in makeup and delivers vitamins and minerals to give skin an added boost of instant moisture using watermelon and other skin-healthy ingredients.
Pacifica Crystal Youth Gem Infused Face Lotion ($14)
The Crystal Youth Gem Infused Face Lotion from Pacifica unite superpower rose quartz, watermelon, and turmeric with peptides in this light lotion designed to deeply hydrate and promote your radiance.
Too Faced Tutti Frutti - Dew You Fresh Glow Foundation ($36)
Too Faced Tutti Frutti - Dew You Fresh Glow Foundation smooths, moisturizes, and nourishes skin for a flawless fresh complexion that's one in a melon.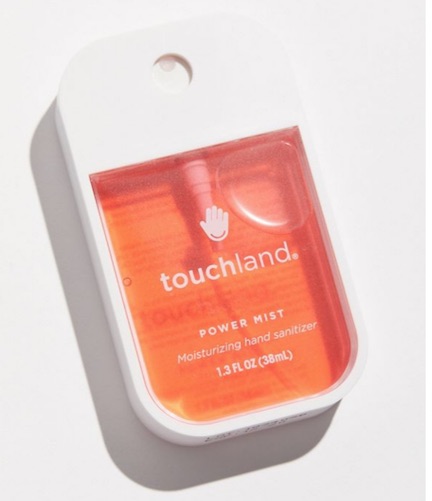 Touchland Power Mist Moisturizing Hand Sanitizer in Watermelon ($12)
Instagram's favorite hand sanitizer kills 99.99% of harmful bacteria and leaves hands feeling soft using natural ingredients.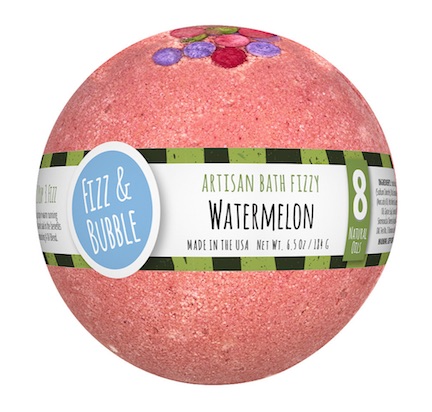 Fizz & Bubble Watermelon Large Bath Fizzy ($6)
Unwind and destress with this watermelon-infused bath bomb, which is made with an ultra-moisturizing 8-oil blend to nourish, repair, and soothe the skin.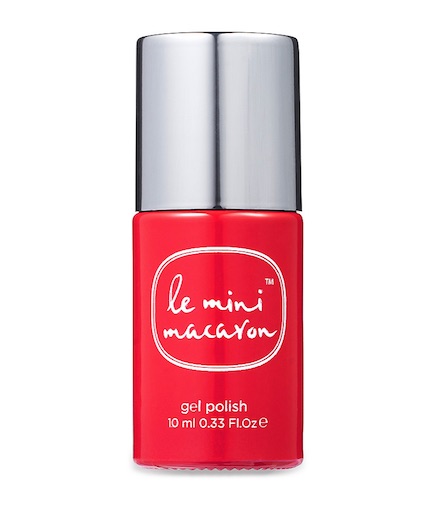 Le Mini Macaron 1-Step Gel Polish in Watermelon Sorbet ($11.99)
Le Mini Macaron 1-step gel polish makes DIY manicures fast, easy, and fun. Its Watermelon Sorbet shade is the perfect mani color for summer with its bright creamy pinky-red hue.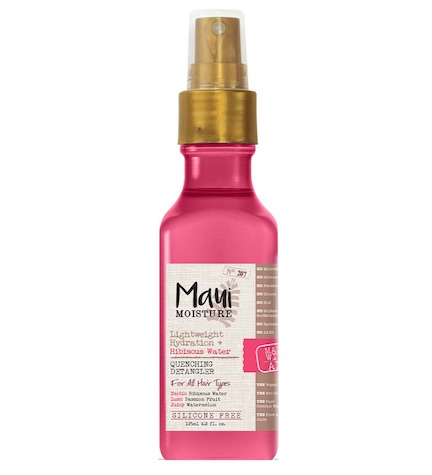 Maui Moisture Lightweight Hydration + Hibiscus Water Quenching Detangler ($8.99)
Looking for lightweight hydration? Maui Moisture's Lightweight Hydration + Hibiscus Water Quenching Detangler uses exotic hibiscus water, lush passion fruit, and juicy watermelon to provide optimal hydration, shine and help control frizz.
Ulta Beauty Watermelon Body Sorbet ($10.50)
Indulge in this guilt-free Watermelon Body Sorbet from Ulta. Made with vitamins, shea butter, and jojoba oil, it's so much more than just a creamy treat for your skin. Its whipped texture cream leaves skin feeling so soft and smelling delicious.
Sun Bum Sunscreen Lip Balm SPF 30 in Watermelon ($3.99)
Sun Bum Lip Balm SPF 30 protects your lips from sun and wind damage while softening, repairing, and enhancing your skin. Add this to your beach bag ASAP!
Algenist Overnight Restorative Cream ($94)
This luxurious night treatment helps to visibly repair and restore skin to its natural, healthy complexion. It combines the brand's Alguronic Acid with rock samphire, watermelon, and apple extract to deliver powerful anti-aging benefits; wrinkles appear minimized and skin appears firmer and rejuvenated.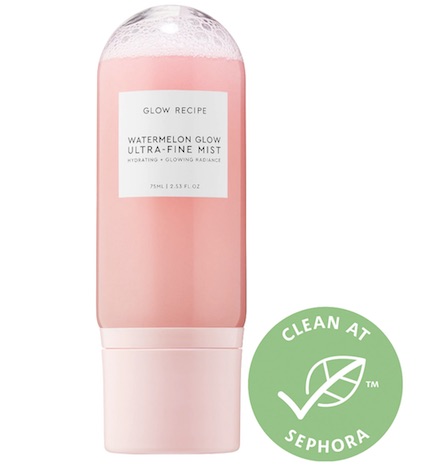 Glow Recipe Watermelon Glow Ultra-Fine Mist ($28)
Glow Recipe is known for their watermelon-infused skincare innovations, including its new Watermelon Glow Ultra-Fine Mist, which harnesses a juicy blend of 84-percent watermelon, hyaluronic acid, and hibiscus to refresh skin and enhance makeup.
NIVEA Watermelon Shine Lip Care ($2.99)
NIVEA's Watermelon Shine Lip Care lip balm helps lips look and feel beautiful. Enriched with shea butter and watermelon extract, this formula soothes and helps protect lips from dryness.
St. Tropez Gradual Tan Watermelon Infusion Body Lotion ($25)
This ultra-lightweight lotion lets you gradually build a natural-looking, sunkissed glow every day—with a light and refreshing watermelon scent and up to 72 hours hydration.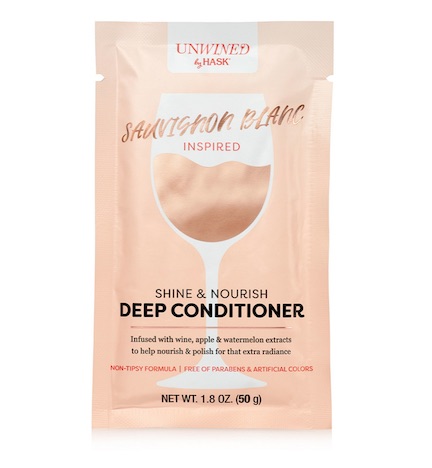 Hask UnWined Sauvignon Blanc Deep Conditioner ($3.99)
Glisten up! The Unwined By Hask Sauvignon Blanc Deep Conditioner is a Sauvignon Blanc-inspired deep conditioner that enhances shine and adds luster. Watermelon and apple extracts come together to nourish and polish the hair for flawless radiance.

Winky Lux Watermelon Jelly Balm ($16)
This yummy watermelon scented Winky Lux Jelly Balm is a fun and fresh take on the summertime treat we all love to eat. It applies clear then reacts with your skin's natural pH levels and body temperature to create your unique and perfect for you punchy pink.
Drunk Elephant B-Hydra™ Intensive Hydration Serum ($52)
For when your skin needs a tall glass of water, make sure to use this serum. It won't only give the skin the hydration it needs stat but will also make sure it stays that way all day long.
Origins Make A Difference™ Plus + Rejuvenating Treatment ($46)
The unique blend of Rose of Jericho, lychee, and watermelon quickly absorbs to hydrate and replenish your skin.
MILK MAKEUP Watermelon Brightening Serum ($36)
This spill-proof serum stick brightens and evens your skin tone, leaving you with a luminous, glowy finish.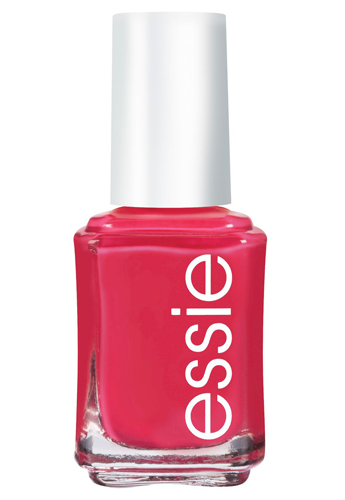 essie Nail Polish ($8.79)
The perfect shade of pink for your next mani!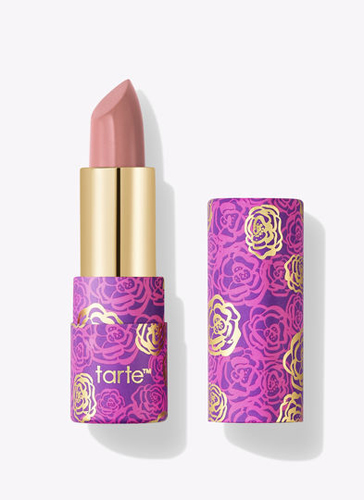 Tarte Glide & Go Buttery Lipstick ($18)
Glide this ultra-creamy and pigmented lipstick on that will last all day and will feel like you're not even wearing anything.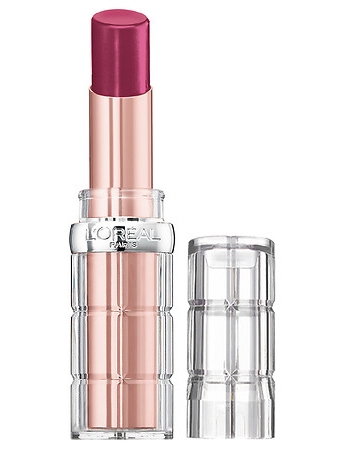 L'Oreal Paris Colour Riche Plump and Shine Lipstick ($9.99)
Get the perfect pink pout with this plumping, radiant, and comfortable wearing lipstick.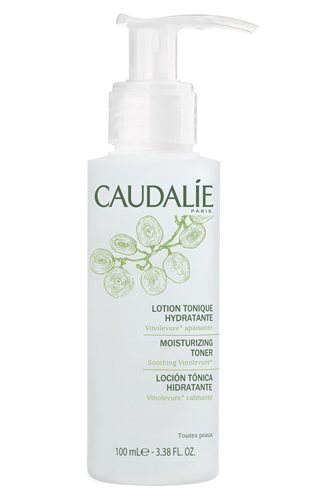 CAUDALÍE Moisturizing Toner ($14)
Step up your skincare regimen with this highly effective toner. By balancing your skin's pH level and prepping your skin for moisturizer will leave you with smoothe and strengthened skin.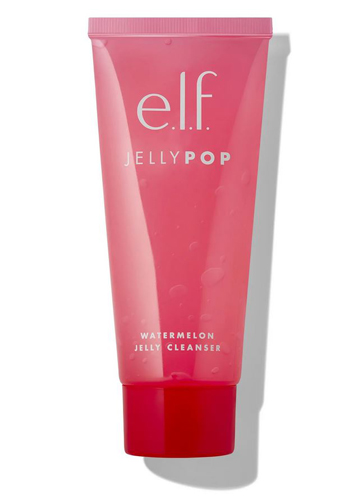 Jelly Pop Watermelon Cleanser ($8)
Take off your makeup (and unwanted dirt and oils) with this gentle cleanser. You'll love how clean, plumped and hydrated it makes your skin.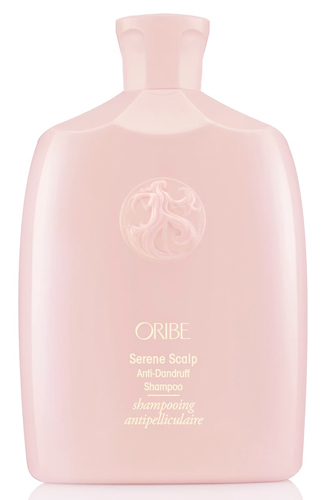 ORIBE SPACE.NK.apothecary Oribe Serene Scalp Anti-Dandruff Shampoo ($46)
By making sure both your hair and scalp stay hydrated, you'll notice less dryness, itchiness, and flakes.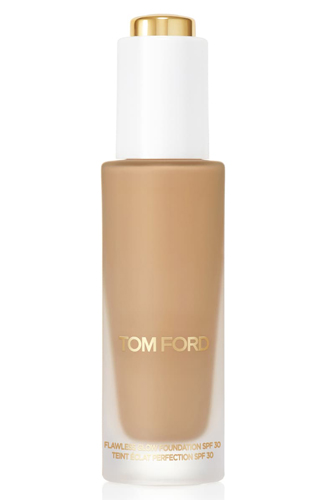 TOM FORD Soleil Flawless Glow Foundation SPF 30 ($88)
Want a sheer to medium coverage foundation that gives you some serious glow? Then you *need* to try this one from Tom Ford.
Clinique Chubby Stick Moisturizing Lip Colour Balm in Woppin Watermelon ($18.50)
This nourishing, limited-edition tinted lip balm is loaded with mango and shea butters so that lips feel comfortably soft and smooth.
Bawdy x Sephora Collection Butt Sheet Mask ($8)
Formulated with mango, watermelon, and kiwi extracts, this butt sheet mask reduces the appearance of fine lines and leaves the skin plump, dewy, and hydrated.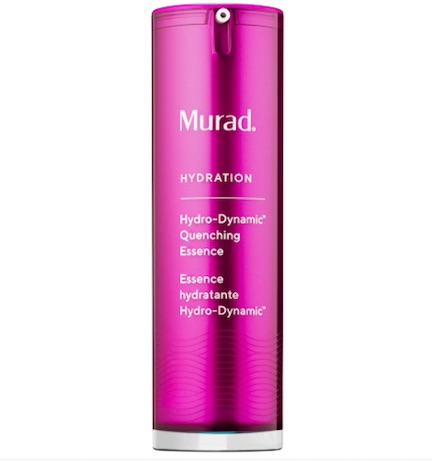 Murad Hydro-Dynamic® Quenching Essence ($78)
This silky, weightless, moisture-enhancing treatment optimizes skin's capacity to attract and retain hydration, leaving it soft, plump, and youthful-looking using a blend of watermelon, apple, and lentil.
Saturday Skin Quench Intense Hydration Mask ($6)
The Quench Intense Hydration Mask is a cooling biocellulose mask drenched in a high content of saccharomyces ferment and antioxidants for soothing hydration. Hyaluronic acid replenishes moisture, while watermelon and aloe naturally hydrate and refresh.
Slip Pure Silk Sleepmask Fruity Collection ($50)
Everyone's favorite luxurious slipsilk™ sleep mask is now available in an adorable watermelon design, perfect for National Watermelon Day!
Benefit Cosmetics Punch Pop! Liquid Lip Color in Watermelon ($18)
This liquid lip color combines vibrant color with a shiny finish to create the perfect blend for lips that pop. Naturally, our favorite shade is Watermelon.
Ciaté London Watermelon Burst Hydrating Lip Oil ($16)
Powered by watermelon seed oil and vitamin E, this lightweight oil leaves lips ultra-hydrated and glossy.
Sephora Collection Cleansing Wipes - Watermelon - Hydrating ($8)
Get every trace of makeup off and reveal a brighter complexion with these hydrating cleansing wipes that are formulated with watermelon extract.
Dial Antibacterial Liquid Hand Soap in Sweet Watermelon ($1.99)
Dial Sweet Watermelon hand soap has a deliciously refreshing scent and will leave your hands feeling clean and hydrated.
SheFinds receives commissions for purchases made through the links in this post.