Want to know about the Nordstrom Anniversary Sale 2019? Of course you do!
It's finally time! This is not a drill: the date for the 2018 Nordstrom Anniversary Sale has begun. Prepare yourselves because the big summer shopping event starts today, Friday, July 20, for the public, after being open since Thursday, July 12 for Early Access Members!
Every shopping addict and shoe fanatic knows that Nordstrom's most anticipated sale of the year is their anniversary sale, and for good reasons too. Year after year, the sale seems to get bigger and bigger. Just when we thought our favorite department store has done it all, they offer new deals that are bigger and better than ever. Seriously, this sale is just too good to pass up.
Nordstrom's Anniversary Sale Is One Of A Kind
The annual Nordstrom Anniversary Sale is truly one of a kind. All of the hype around it is certainly for good reasons. Unlike most sales that discount clearance and last seasons' items, the Nordstrom Anniversary Sale lets customers shop brand-new arrivals at super low sale prices.
Shoppers get access to just-arrived fall styles months before the season even starts. This means you can stock up on fall essentials and next season's hottest trends.
But fall fashion isn't the only thing you can shop at Nordstrom's Anniversary Sale. Everything from summer styles, shoes, accessories and even beauty products are included in the sale.
Shutterstock
When Is The 2018 Nordstrom Anniversary Sale?
There are a few important dates to mark down if you plan on shopping the epic Nordstrom Anniversary Sale. This year, early access to the 2018 Nordstrom Anniversary Sale starts on Thursday, July 12. Access to the general public for the Nordstrom Anniversary Sale starts on Friday, July 20.
How Long Is Nordstrom's Anniversary Sale?
Early access to the Nordstrom Anniversary Sale runs from July 12-July 19, a single week. Nordstrom's general public Anniversary Sale runs from July 20-August 5, a total of two weeks and two days. On Monday, August 6, prices will go back up to normal–meaning the epic deals are over. Major sad face.
The Nordstrom Anniversary Sale deals are sweet but short-lived. They don't last very long so if there's anything on your wishlist, the anniversary sale is the time to buy it. If you don't, you'll be kicking yourself when you have to pay full price later on.
Shutterstock
Your Guide To Early Access For Nordstrom's Anniversary Sale
Since early access to the sale means you get to shop for a full week before everyone else does, you're probably wondering how to get in on that deal. Here's the scoop: Being a Nordstrom Card holder allows you to get early access from July 12 to July 19 for the Nordstrom Anniversary Sale. With early access, you get first pick of all the sale items before the general public–meaning less chance of your size selling out or items going out of stock. To become a Nordstrom Card holder you can apply at Nordstrom's website.
Shutterstock
We recommend setting an alert for July 20 so you don't miss a beat when the sale goes live. You'll definitely want to shop early while the selection is good!
Shop Our Editor's Sale Picks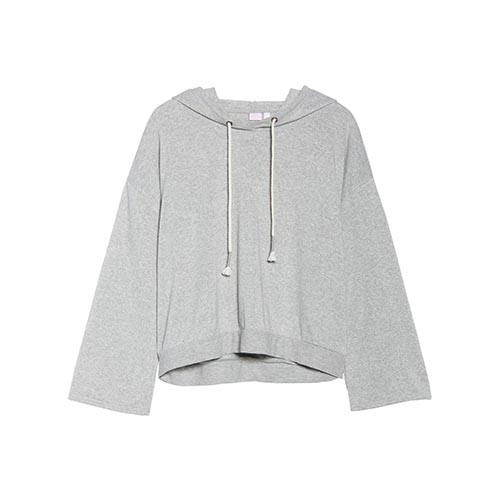 MAKE + MODEL Dreamy Kimono Sleeve Hoodie ($31.90, down from $49)
TROUVÉ Rib Funnel Neck Sweater ($52.90, down from $79)
ADIDAS Edge Lux Clima Running Shoe ($63.90, down from $85)
TOPSHOP Front Zip Faux Leather Miniskirt ($39.90, down from $60)
CHELSEA28 Ruched Bodice Midi Dress ($59.90, down from $89)
STEVE MADDEN Rumble Perforated Bootie ($86.90, down from $129.95)
SheFinds receives commissions for purchases made through the links in this post.