Your body undergoes plenty of significant changes as it ages, especially when it comes to your hair. It's not uncommon for women over 40 to experience thinning hair once they hit the milestone age, but it is important to modify your hair care routine to ensure that your strands are getting the vitamins, minerals, and nourishment they need–starting with your shampoo. Dermatologist New York City Neil Sadick says that those experiencing hair loss should opt for formulas that strengthen and rebuild hair and avoid the ones that contain "dyes and preservatives, like parabens and synthetic fragrances."
"An ideal shampoo for thinning hair needs to not only improve the volume of your strands but also encourage growth and circulation of hair follicles," he explains.
READ MORE: The One Supplement You Should Take Every Morning For Thinning Hair Over 40, According To A Dermatologist
Need help finding a shampoo that will deliver stronger, thicker strands and promote regrowth? Target shoppers can't stop raving about the OGX  Thick & Full Biotin & Collagen Shampoo, an affordable, drugstore-favorite shampoo with an effective, biotin-infused formula.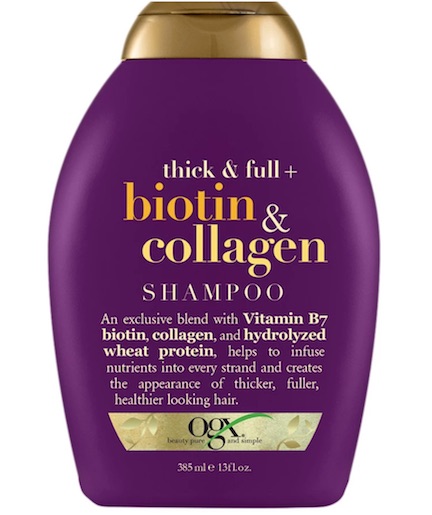 SHOP NOW: OGX Thick & Full Biotin & Collagen Shampoo ($5.79) 
OGX Thick & Full Biotin & Collagen Shampoo At A Glance:
Nutrient-rich volumizing shampoo
Helps create the appearance of thicker hair
Leaves hair looking full & attractive
With Vitamin B7, Biotin, Collagen, and Wheat Proteins
Sulfate-free surfactant hair care system
Promising Reviews: 
"I bought this about 2 months ago and it does do what it says, my hair has grown significantly since using this product and it makes my hair appear thicker, the only problem I have with this product is the smell. I'm switching to a different one with the same brand to try to get the same effect just with a better scent. I love OGX!" – Shasta37
"This is the product to use, after losing my dad at age 13 an with no one to talk to about it all my hair fell out, at one point I taught I could count what hair was left on my head,then my husband convinced me to try this product an let me say, in one month I can't see my scalp now, when I try to comb my hair smooth there is all these hair standing out NEW HAIR THAT'S GROWING" – Hopey
"I suffer from Hashimotos hypothyroidism and my hair has been falling out like crazy:(. I used to have beautiful long hair…not any more. I just bought this shampoo and conditioner a week ago and I have used it twice and its amazing!! I love it and couldn't believe that instantly it made my hair feel and look thicker, fuller , and so beautiful. I'm so mad that I waited so long to try it out. This is definitely a product I will buy FOREVER. I'm going to buy the oil mist and oil treatment as well and can't wait to try them. I would recommend this 100%." – proudmommy3
Shop More Affordable Biotin Shampoos For Hair Growth: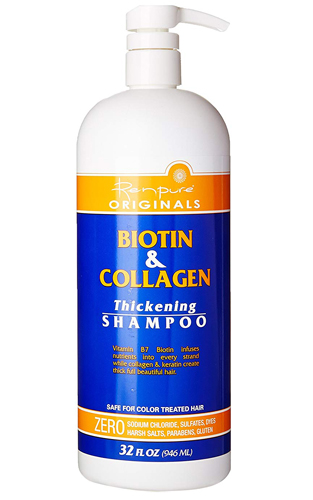 Renpure Biotin and Collagen Shampoo ($6.63, down from $6.98)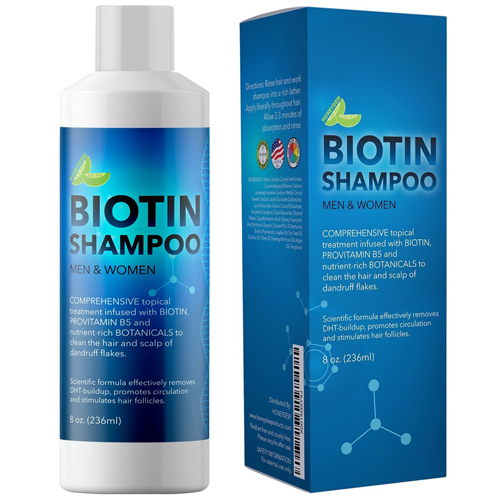 Biotin Shampoo for Hair Growth B Complex  ($11.95)
Renpure Biotin & Collagen Thicken + Strengthen Shampoo ($6.99)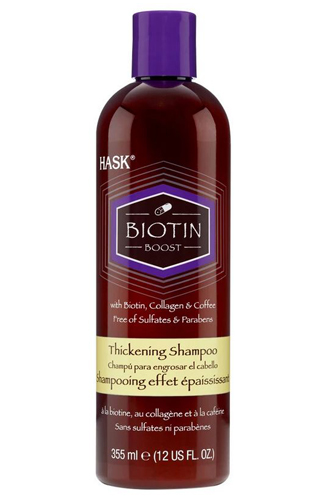 Hask Biotin Boost Thickening Shampoo with Biotin ($4.79)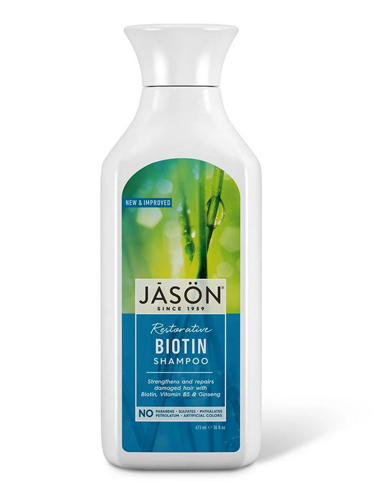 Jason Restorative Biotin Strengthens And Repairs Damaged Hair Shampoo ($6.19)
Thicker Fuller Hair Strengthening Shampoo ($12.99)
SheFinds receives commissions for purchases made through the links in this post.